Community
Bellingham pagans seek to broaden community, connection
New market is a place for spiritualists to gather holiday supplies
December 3, 2022 at 5:05 a.m.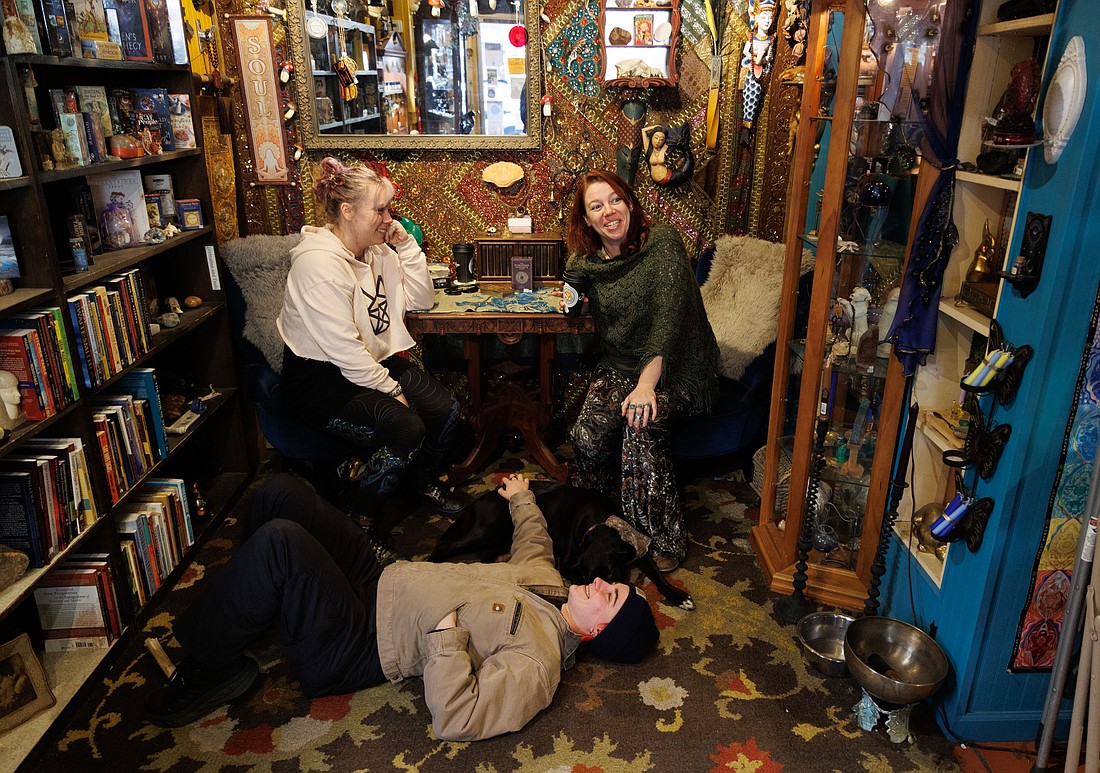 ---
---
Like most cities in the United States, Bellingham is a melting pot of major world religions, their influence evident in places of worship, businesses and community events. 
Paganism, a spirituality focused on energy, the environment and positive witchcraft, has a vibrant following, but is harder to find for those not already involved in the scene. Local pagans seek to change that. 
With the Winter Solstice less than a month away, the Bellingham Pagan Market will make its appearance at The Blue Room on East Holly Street, from noon to 5 p.m. on Dec. 18. 
The flagship market on Oct. 30 preceded Samhain, a pagan holiday that marks the end of the lighter half of the year, market organizer Nicola Thompson said. 
"I wanted to support downtown businesses, local community and just bring a lot of education around different practices," Thompson said.
Sponsored by The Stone Moon, Living Earth Herbs Apothecary, Beck's Shoes, and Danamala, the market sells wares from crystals and candles to tarot cards and jewelry, and provides a venue for fellow spiritualists to connect. 
"Due to the nature of the eccentric belief system, we end up sort of isolated from each other," said Rowan Powell, a pagan and co-organizer of the market.
Powell craves the community the market offers. Vendors may have different beliefs and practices but they are all in the same genre, he said. 
Paganism is "the witch one," Powell explained, clarifying that it's an "umbrella term for a lot of Earth-based religions." 
Because of this, paganism is difficult to define. Thompson said she doesn't fall into any particular vein of paganism, like Hellenistic or Celtic. Her beliefs focus on a spiritual connection to the environment, and she reads tarot cards and follows the cycles of the moon. 
Two key practices in paganism are dismantling mental blocks to allow the flow of energy, and learning about yourself, Thompson said. She has heard the spirituality described as "spicy psychology," a label she can get behind. 
"First and foremost, it's psychology, and then the magic can flow through," she said.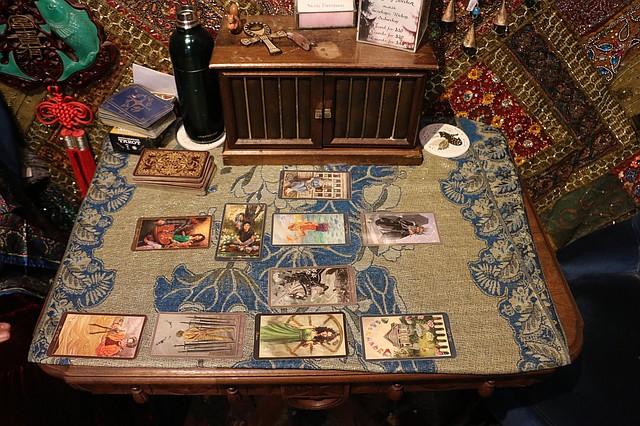 Jordan Langen, owner of The Stone Moon, does not call herself a pagan, but instead a believer in Taoism, an east-Asian philosophy. Langen compared Taoism, or Tao, to how children feel when they are not laden down by others' roles, expectations and beliefs.  
"I refuse to believe that not everyone has a natural kiss of spirituality," Langen said.  
Dagmar Downing, co-owner of The Oddacity tattoo shop in Bellingham, was a vendor at the Oct. 30 market. As a pagan, Downing believes in "the rough idea of a god and goddess, but in a more deeper level. I believe in the energies of the universe in a balance, so like masculine and feminine energy."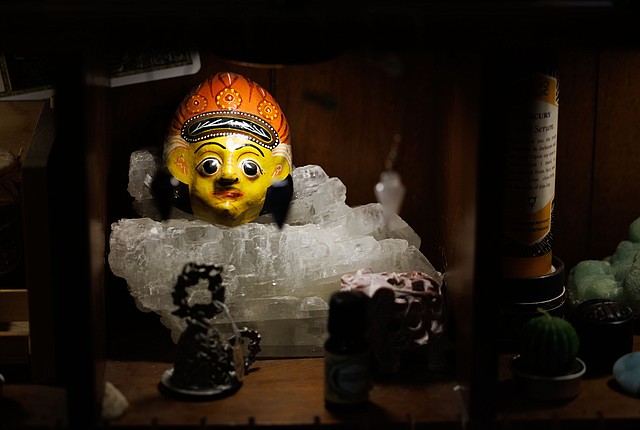 Historically speaking, paganism encompassed every religion that came before Judaism, according to the American Humanist Association. 
Many popular holidays were derived from pagan celebrations: Yule, the winter solstice, was similar to Christmas; Samhain became Halloween; and Ostara, the spring equinox, mirrors Easter.
Due to its broad definition, paganism is constantly evolving and encompasses many religions, Powell said. With this comes a need for cultural appreciation and an understanding of cultural appropriation. Using white sage, for example, is a closed Indigenous practice.   
"This is something that is very sacred and traditional to another group of people," he said.  
Part of respecting the Earth, as pagans do, is respecting its inhabitants.
"The very first step of being a part of the community is to respect wisdom that you already have," Langen said. "We all have an understanding of our beliefs, our experiences and ourselves. There is an inherent, natural connection to universal values." 
A previous version of this story said the Bellingham Pagan Market will be outside of WinkWink. It will take place at The Blue Room on E Holly Street. The story was updated to reflect this change at 4 p.m. on Dec. 3. The Cascadia Daily News regrets the error.