The A-List
A&E calendar: Markets, mics and muppets
A curated list of happenings in Whatcom and Skagit counties
December 21, 2022 at 5:20 a.m.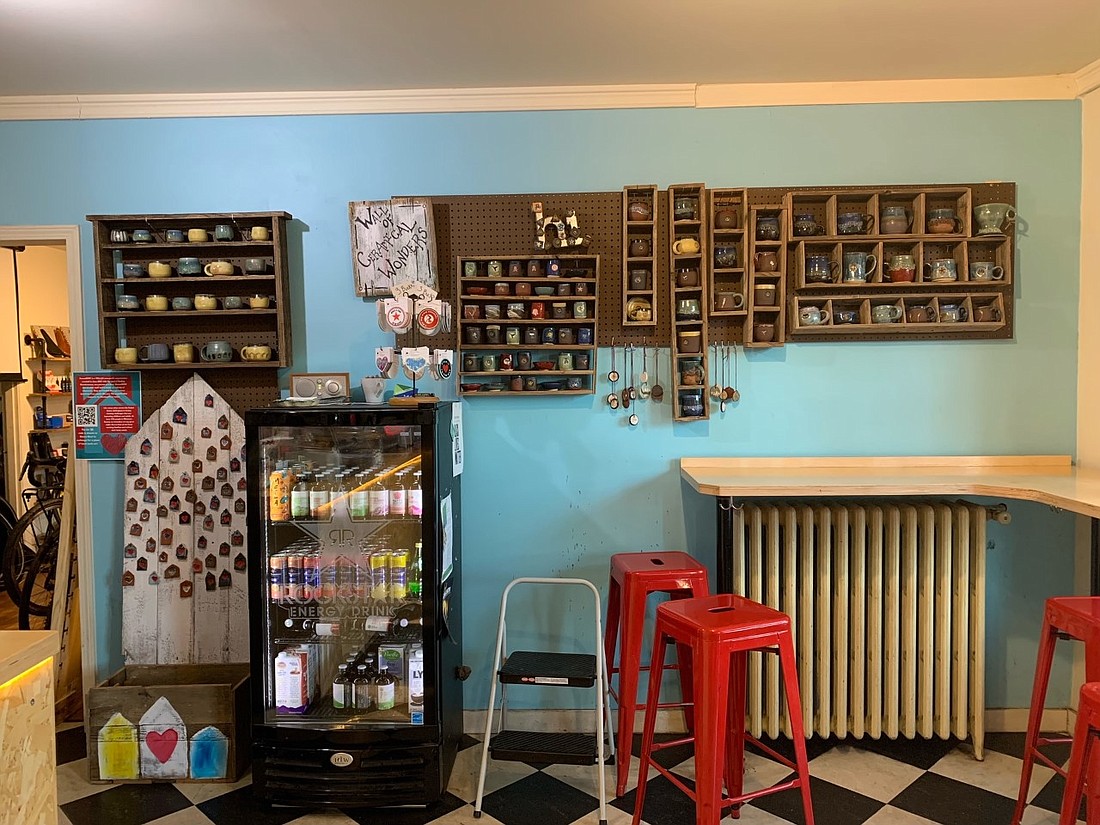 ---
---
Wednesday, Dec. 21
Lummi Holiday Market 
9 a.m. to 6 p.m., Silver Reef Event Center, 4876 Haxton Way 
Today through Dec. 23, peruse and purchase works from local Native American artists and artisans at this Christmas Holiday Market. Jewelry, arts, baskets, food items, clothing and more will be featured. Info: lummi-nsn.gov. 
Deck the Old City Hall
Noon to 5 p.m., 121 Prospect St. 
Through Friday, get into the holiday spirit by visiting this historic building, which will be decked out for the season. View a variety of themed, decorated trees in the Rotunda room and enjoy plenty of dazzling decor. Admission is by donation; proceeds will be used to support Whatcom Museum's rich offerings of exhibitions and programming. The event continues Dec. 28–31. Info: whatcommuseum.org. 
Caroling on Commercial 
5 p.m., Anacortes Visitors' Center, 819 Commercial Ave. 
Wear your warmest coat, hat, gloves and shoes for this fifth-annual event that will see participants stroll down Commercial Avenue singing traditional Christmas carols with friends and neighbors. Songbooks will be provided. Info: anacortes.org. 
The Muppet Christmas Carol
7 p.m., Concrete Theatre, 45920 Main St.
The Concrete Chamber of Commerce will host a free showing of this G-rated version of the classic Dickens tale of Ebenezer Scrooge, a man who is held accountable for his miserly and dastardly ways during nighttime visitations by a trio of ghosts. Popcorn and other treats will be available for purchase. Info: concrete-wa.com. 
Beach Cat Comedy Open Mic
8 p.m., Beach Cat Brewing Co., 7876 Birch Bay Drive
Nikki Kilpatrick hosts this free standup comedy show. Signups start at 7:30 p.m., with each performer getting five minutes onstage. The event is 18+ with some mature content. There will be zero tolerance of "punching down" on marginalized groups of people. The venue and performance space is wheelchair accessible. Starting in January, the show will take place once a month instead of two. Info: asnailspace@gmail.com. 
Thursday, Dec. 22
Wall of Wonders
8 a.m. to 6 p.m., Cafe Velo, 120 Prospect St.
Peruse a show of mugs, cups, bowls, ornaments, magnets and stickers by artist Sara Young during open hours through Dec. 31. The Ceramical Wall of Wonders is an annual holiday show where the potter, painter and writer sells the many lines of pottery she has been developing over the course of the year. Info: spikeofalltrades.com. 
The GBU
7:30 p.m., Upfront Theatre, 207 Prospect St. 
Bellingham's longest-running improv show, "The Good, the Bad, and the Ugly," takes place every Thursday, featuring a rotating performance format as well as special guest players to make sure audiences get a show that can go anywhere. Tickets are $10–$15. At 9:30 p.m., stick around for Off the Top Rope, the only show around combining pro wrestling and improv comedy. Tickets are pay-what-you-will. Info: theupfront.com. 
White Christmas 
7:30 p.m., Pickford Film Center, 1318 Bay St. 
Watch the romantic and funny musical starring Bing Crosby and Danny Kaye as Army buddies who become a top-notch musical comedy team after the war and are now the toast of Broadway. Tickets are $12. Info: pickfordfilmcenter.org. 
Holiday Variety Show
8–10 p.m., New Prospect Theatre, 207 Prospect St. 
Actor and musician Pete Crandall hosts 'Twas the Night Before, the Night Before, the Night Before Holiday Variety Show. Expect holiday skits, various music acts, two "North Pole" dancers and a fusion belly dancer at the event. Tickets are $10 for students and seniors, $15 general (free for members). Info: newprospecttheatre.org. 
Friday, Dec. 23
Year in Review
11 a.m. to 5 p.m., Smith & Vallee Gallery, Edison 
Peruse and buy artwork from 2022 and beyond during the final day of the exhibit and sale. Hung salon style, the artwork created by local and regional artists may be taken at the time of purchase — just in time to wrap up and gift to your favorite people. Info: smithandvalleegallery.com.
Shuksan Market 
1–7 p.m., Shuksan Golf Course, 1500 E. Axton Rd. 
Madison Stump, Pumped Bellingham, Raising Wolvez, Phia Handmade, Evergreen Essential Co., K&K Creations and Donna Lou's Bakery will be among the vendors selling their wares at this pre-Christmas pop-up event. Entry is free. Info: shuksangolf.com/bistro. 
Bellingham Buddies Save Christmas 
7:30 p.m., Inner Child Studio, 715 W. Orchard Drive, Ste #2
Comedy Crash presents this improvised puppet show; watch your local puppet heroes as they embark on an epic journey to save Christmas for all of Whatcom County. Please be prepared to show proof of COVID-19 vaccination. Entry is $10; funds raised benefit the spaces Community Center youth programs. Info: innerchildstudio.org. 
Sunday, Dec. 25
Lighthouse Mission's Christmas Dinner 
1 p.m., Church of the Assumption, 2116 Cornwall Ave. 
Nearly 100 volunteers are needed to help pull off the return of this 99th annual event — which hasn't taken place since the start of the pandemic. The meal is offered to hundreds of hungry and/or homeless people in the community. Info: thelighthousemission.org. 
Thursday, Dec. 29
Menace on the Mic
8:30 p.m., Menace Brewing, 2529 Meridian St.
Want to take a chance at performing standup comedy? Show up early to sign up for your spot, then stick around to see the action unfold. The free event takes place every other Thursday. Info: menacebrewing.com. 
Before heading out to attend in-person happenings, check with individual venues to make sure the event is still taking place as scheduled.
The A-List appears weekly on Wednesdays. To submit an event for consideration, email calendar@cascadiadaily.com.