The Beat Goes On
Your New Year's Eve playlist
Funk, blues, soul and jazz bring the party to local stages
December 27, 2022 at 2:35 p.m.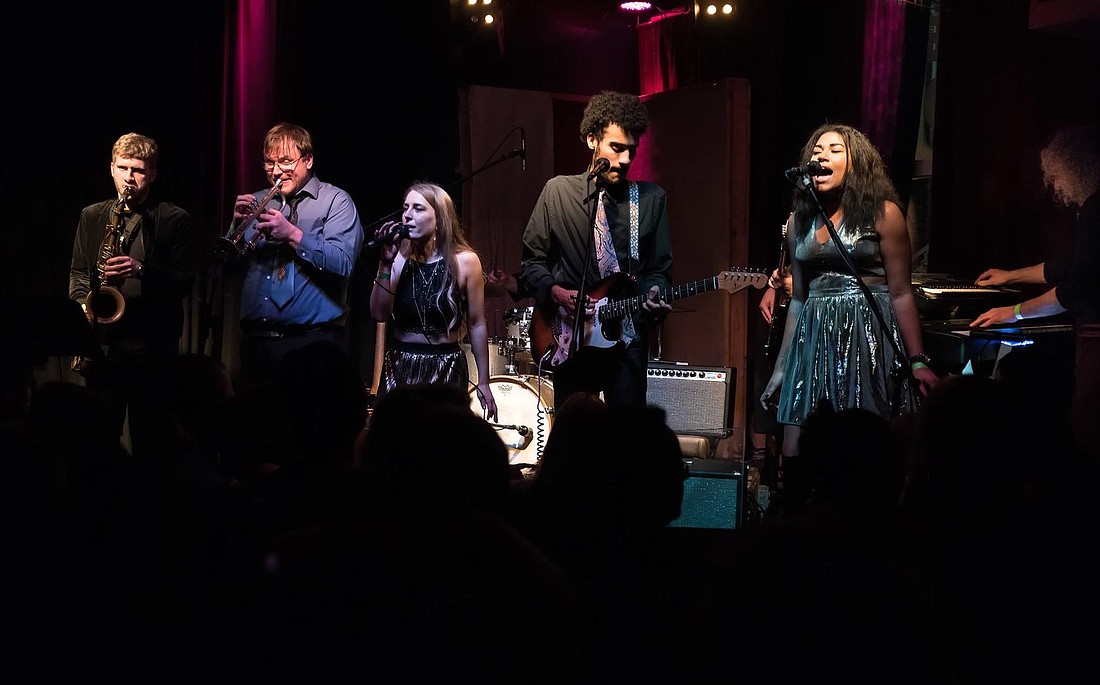 ---
---
This week is obviously all about New Year's Eve. If you're looking for a party with live music, I'm here to run down some of the options. For most of these shows, you'll want to make your plans and get tickets in advance, because full houses are likely.
One of the biggest shows of the night — as also mentioned by Margaret Bikman in her final Best Bets column, publishing online Wednesday, Dec. 28 — is happening at the Lincoln Theatre. Kuinka is the biggest band to come out of the Skagit Valley in a while, and band members don't get back for hometown gigs too often. This special show has them revisiting some of their earliest songs, looking back on how their early days were informed by their home. The opener is another local hero, singer/songwriter Savanna Woods, veteran of "The Voice." She'll be fronting a bluesy rock band to kick the action up a notch.
Another big one is at the Wild Buffalo. Baby Cakes has been one of the biggest party bands in the area for a while now, focusing on funk and soul with a dash of pop. The band hasn't had a lot of public shows this year, so the chance to ring in 2023 with them is quite an opportunity.
Fans of classic soul could also check out North Sound Soul at Boundary Bay, and funk lovers could head to Twin Sisters for GrooveBot.
A couple of venues that normally feature live music have different plans for the holiday. The Shakedown will feature the Disco Inferno burlesque and dance party, while the Blue Room hosts the Risque Renegades Cabaret.
For some reason, Skagit County seems to crave blues on New Year's, with choices including the Chris Eger Band playing Maple Hall in La Conner, the Mark Dufresne Band at the Conway Muse, and the Savage Blues Band at the Rockfish in Anacortes.
If you're looking for something a little calmer, there are two classy jazz shows happening on New Year's Eve. Dry Martini is playing from 8–10 p.m. at Skylark's, and starting at 10 p.m., the Jamie Findlay Trio will be at Storia Cucina.
In other news: Willdabeast is making some big moves. The band has an EP coming out in March on Multi Records, a San Fransisco label that is prominent in the realm of bass-heavy electronic music. They'll be releasing a steady stream of singles between now and then. The members of the group also have some collaborations in the works with other artists. It's great to see hard-working locals getting national recognition and distribution. I'll be sure to keep you posted as those singles come out.
Finally, I was excited to hear there's a new book out about the history of our local music scene. "Sock Hops and Snowball Dances: A Look Back at Whatcom County Rock and Roll 1955–1980," by Wes Gannaway and Kent Holsather, is out now. You can buy it at Village Books and the authors will have readings and signings around the area over the next few months. I'm looking forward to reading this one!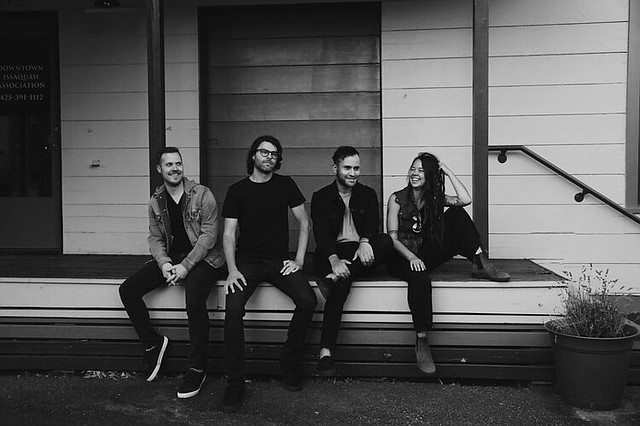 Live music calendar
Tuesday, Dec. 27
Aslan: 7 p.m., Jazz Night
Ranch Room: 9 p.m., Michael Dayvid (acoustic covers)
Wednesday, Dec. 28
Boundary: 6 p.m., Aaron Guest on piano
Honey Moon: 8 p.m., Open Mic
Rockfish: 6 p.m., Janette West (jazz)
Stones Throw: 6 p.m., J.P. Falcon (folk/rock)
Thursday, Dec. 29
Blue Room: 6 p.m., Open Mic; 8 p.m., Jam:30 (Open Jam)
Brown Lantern: 8:30 p.m., Open Mic
Greene's Corner: 6 p.m., Michael Dayvid
Honey Moon: 8 p.m., Bluegrass Jam
Thirsty Badger: 7 p.m., Open Mic
That's What I Like: 6 p.m, J.P. Falcon and Friends
Friday, Dec. 30
Aslan: 8 p.m., Ebb, Slack & Flood (funk/rock/reggae)
Beach at Birch Bay: 6 p.m., Michael Dayvid
Birdsview: 6 p.m., Aloha Danny
Fireside: 7 p.m., Will Byrne (acoustic covers)
Honey Moon: 8 p.m., John Swanke, Sam Baribault, Devin Champlin (acoustic/experimental)
Make.Shift: 8 p.m., Drowse, August, ESO (experimental rock)
Skylark's: 8 p.m., Mike Faast (jazz/country)
Vault: 7 p.m., J.P. Falcon
Saturday, Dec. 31
Beach at Birch Bay: 4 p.m., The Shannanagins (classic rock)
Boundary: 10 p.m., North Sound Soul
Conway Muse: 9 p.m., Mark Dufresne Band (blues)
Fireside 4 p.m., Singers' Saturday
Lincoln Theatre: 8 p.m., Kuinka, Savanna Woods (folk/rock)
Main Street: 8 p.m., Anti-Shock ('90s rock covers)
Maple Hall (La Conner): 8 p.m., Chris Eger Band (blues/rock)
Old Edison: 8:30 p.m., Ron Bailey and the Tangents (classic rock)
Rockfish: 7:30 p.m., Savage Blues Band
Skylark's: 8 p.m., Dry Martini (jazz)
Stones Throw: 7 p.m., Badd Dog Blues Society; 10 p.m., Alger Rhythms (folk/rock covers)
Storia Cucina: 10 p.m., Jamie Findlay Trio (jazz)
Twin Sisters: 9 p.m., GrooveBot (funk/soul)
Van Zandt Hall: 8 p.m., BandZandt (classic rock and roll)
Wild Buffalo: 9 p.m., Baby Cakes (funk/soul/pop)
Sunday, Jan. 1
Kulshan: 5 p.m., The Devillies (Irish folk)
Main Street: 6 p.m., Open Mic
Monday, Jan. 2
Kulshan: 6 p.m., Deep River Blues
Tuesday, Jan. 3
Aslan: 8 p.m., Jazz Night
Boundary: 6 p.m., Paul Klein on piano
Culture Cafe: 7 p.m., Open Mic
Greene's Corner: 6 p.m., Open Mic
Zeeks: 7 p.m., Open Mic
Before heading out to listen to live music, check with individual venues to make sure the event is still taking place as scheduled. 
Jesse Stanton's music column, The Beat Goes On, runs Wednesdays. Email: jsbhammusic@gmail.com or Twitter: @JSBhamMusic.