Theater
Cabaret troupe raises money, dances in honor of lost member
Risqué Renegades hold fundraiser performance for Victoria Sprong Chue
November 14, 2022 at 7:15 p.m.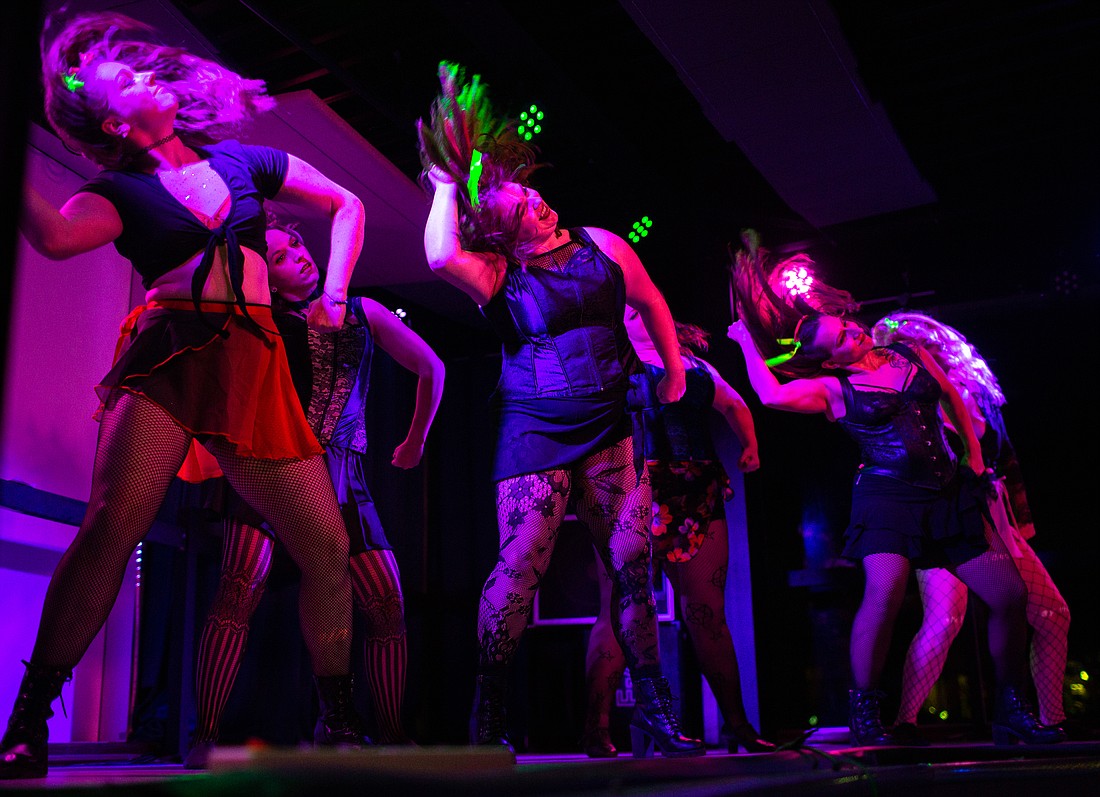 ---
---
A devastating loss in Bellingham was met with an inspiring display of community, joy and memories turned immortal when Risqué Renegades, a cabaret troupe, shook every part of their bodies during a Nov. 13 performance in honor of their late friend.  
Victoria Sprong Chue unexpectedly died on Oct. 23, leaving behind a husband of less than a year, and three children, 9-year-old Li, and 2-year-old twins Sage and Jasmine.  
Chue was the sole breadwinner in her household. Her husband, Sam, homeschools and looks after their children. That prompted Chue's best friend, Ashley Norton, to set up a fund to support the family.  
When forming Risqué Renegades, Chue was the first person troupe director Patsy Mallett-Edlin called. Chue was always open to the wildest ideas for performances, incorporating props such as huge thrones and fake blood.  
"You could tell [performing] really did bring her the confidence that she deserved," Mallett-Edlin said.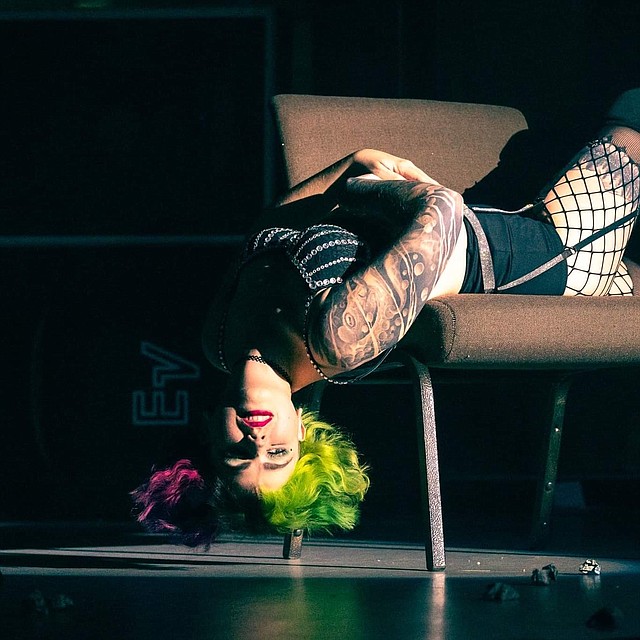 The troupe performed for the first time on Oct. 22. Chue's husband Sam, who is a local musician, helped organize and set up the show. 
The Risque Renegades grew closer and closer while pulling off the performance, Mallett-Edlin said, and Sam was "above and beyond kind." 
Chue died the day after the performance, following an incident with an impaired driver, "unconcerned with the consequences of their actions," Norton said at the show.  
Risqué Renegades didn't want to have a memorial for Chue, Mallett-Edlin said, or at least not in the traditional sense.  
"We really wanted it to just be the show that she was always planning, that she would have wanted," Mallett-Edlin said. She described the show, Forever Victoria, as a "rockin' good time."  
On Sunday, performers at The Blue Room in downtown Bellingham danced to Chue's favorite songs. Videos and images were shown of the dancer, displaying her electricity onstage. 
Friends, acquaintances and fans gathering to celebrate Chue's life spoke of the confidence she showed on and off stage, and how she instilled it in others, no matter if they were a friend or stranger.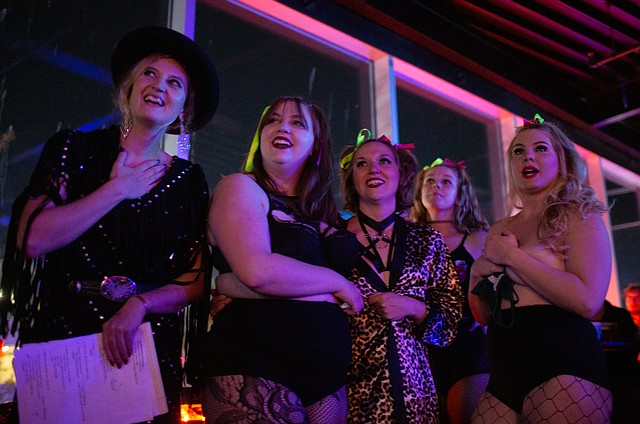 While many prefer to dance partially clothed, Chue was always showing herself, Mallett-Edlin said. Even after she gave birth to twins, she wore little in her cabaret performances. Performers at the Blue Room stripped their corsets off in honor of this, revealing pasties that spelled out "Victoria."  
Rax Organa, a close friend of Chue, is not usually a cabaret performer but stepped into the shoes for Sunday's performance. Chue helped him when he was first getting into the art form.  
"She brought so much life to every performance and ... everything," Organa said. 
Chue's friend Patti Olson said no matter who you were or what you looked like, Chue "encouraged everyone." Olson was selling stickers on Sunday that depicted Chue's iconic hair: half green, half purple.  
Mallett-Edlin hopes to drive around Bellingham and see little blips of Chue, her bright hair shining from the stickers. 
"We can really keep her memory in the hearts and minds of everyone," she said.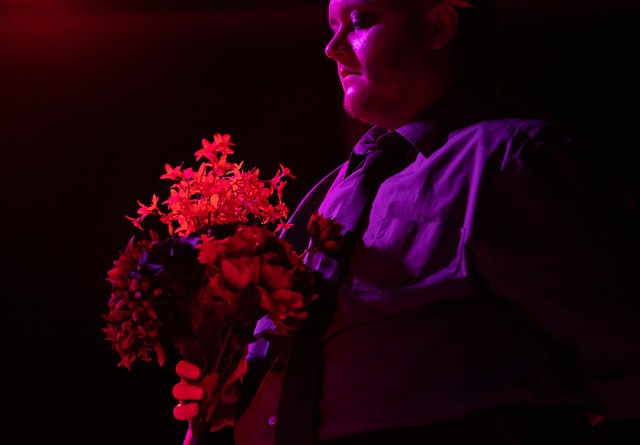 All funds raised at the show went to Chue's family, and all the funds raised at future Risqué Renegade shows, taking place every three months, will go to her family, Mallett-Edlin said. 
During the show, Norton spoke to the audience, sharing the love and confidence she received from Chue over the years. 
"It was undeniable that she was born to perform," she said.  
Norton recounted Chue hyping up everyone she met, and how the two would love shouting compliments at passersby downtown.  
"She was … one of the only people I know that would really stand up for things and stand up for people," Mallett-Edlin said.  
Chue was a former member of the Bellingham Roller Betties, a roller derby league where she got the stage name CB Diva. She also worked as a buyer for 2020 Solutions, a marijuana dispensary in Bellingham. 
Chue was a proud advocate for marijuana, would sport shirts that said "good mothers smoke weed" and boasted of her roaring astrological sign, Leo.  
"Tonight, we celebrate her radiant energy as we lift up and support each other from this great loss," Norton said. "Forever Victoria. I love you. I miss you."