Elections
Children's Initiative failing by 138 votes in close race
Next ballot count, vote certification will seal result by Nov. 29
November 18, 2022 at 11:33 a.m.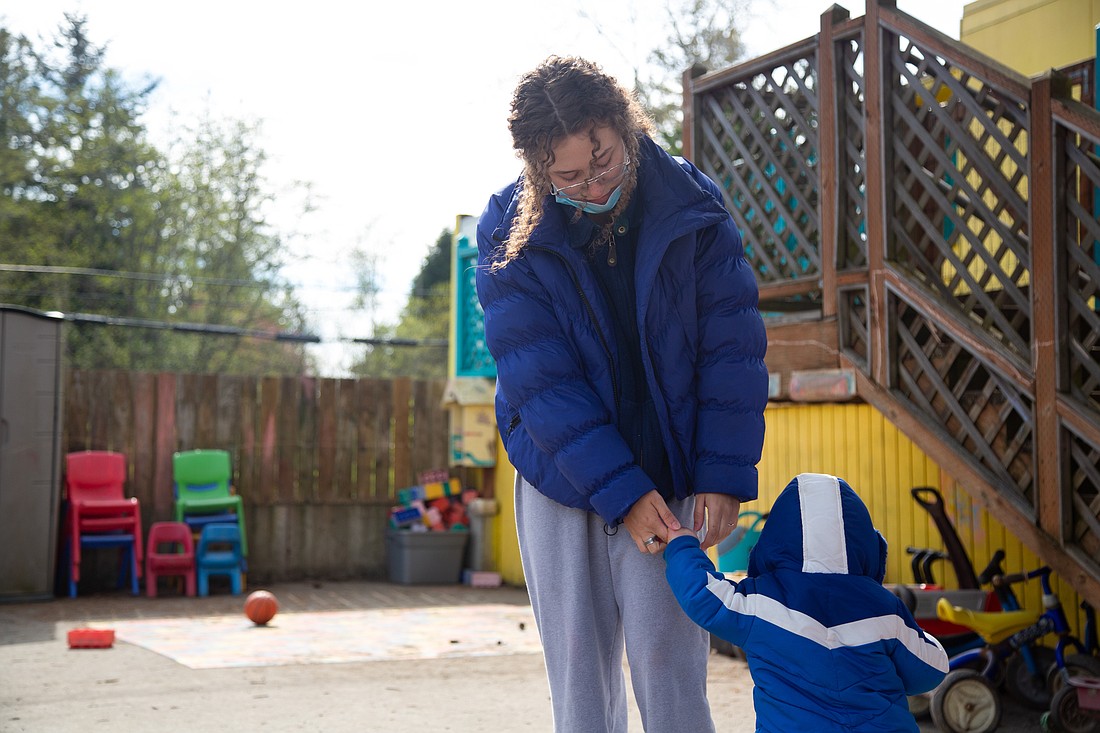 ---
---
The Whatcom County Children's Initiative is failing by 138 votes after Thursday evening's count, a 0.12-percentage-point difference between "yes" and "no" votes. 
In an election that has so far attracted a 70.55% voter turnout, 54,100 people voted against the initiative, and 53,962 voted for it, as of Thursday's count. 
With only an estimated 81 ballots left to count, the next tally will be on Nov. 28, the day before the election is certified. Ballot measures are not subject to recounts, Whatcom County Auditor Diana Bradrick said, no matter how close they are, so ballots counted in the coming weeks will seal the fate of the initiative. 
The Children's Initiative (Proposition 5) would increase property taxes by 19 cents per $1,000 of property value for 10 years, raising $8.2 million annually to fund increased child care for Whatcom County parents and increased access to support for vulnerable children.
Ray Deck III, founder of Skookum Kids and community proponent of the levy, said he is not giving up until all the ballots are counted. 
"Some of the technical challenges and the mail being slow does give us some hope that there might be more than 81 ballots out there, but we always knew it was going to be really, really close," Deck said. "This is an ambitious plan."  
Deck said while he wishes the measure was in better shape, the current trajectory was not unexpected. He rejected the tactic sometimes used in close races of tracking down potential "yes" votes among challenged ballots. 
"I'm not a campaign person, I'm a kids person," Deck said. "We're in this to take great care of kids. At the moment, we're just watching the returns."
The initiative raised more than $221,100 during the election campaign, according to the Public Disclosure Commission, including a $50,000 contribution from Children's Funding Accelerator, a nonprofit that specializes in funding early childhood development campaigns around the country.
Deck said he was proud of the ordinance and the campaign, noting that it's a victory to have more than 53,000 people say "yes" to kids. 
"That's 53,000 more people that had the chance to say 'yes' to kids than last year," he said. 
Deck plans to meet with the Whatcom County Health Department in December — regardless of the outcome of the initiative — to determine what resources are available to support the intent of the initiative: making child care in the county more accessible. 
"The one thing we heard consistently throughout the campaign from the public is: status quo is not acceptable. We've gotta do something," Deck said. "And if this ... is not the thing to do, we just have to find another thing to do because we simply can't tolerate the status quo."
Campaign organizers believe child care demand in the county necessitates three or four larger centers in current child care "deserts" — possibly Blaine, Lynden, the Mount Baker area or north Bellingham. 
They also want to raise pay for preschool teachers, who make near-minimum wage, and help smaller providers expand or handle the administrative work that cuts into their bottom lines.
"If the next ballot drop breaks my heart, and we don't get there, it will be the same set of challenges with the same batch of resources that we had last year," Deck said. "It's not where we wanted to be, but we will do what we can with what we have."