Elections
Voters' top issues on the line this election
Whatcom, Skagit ballots hit mailboxes this week
October 18, 2022 at 5:00 a.m.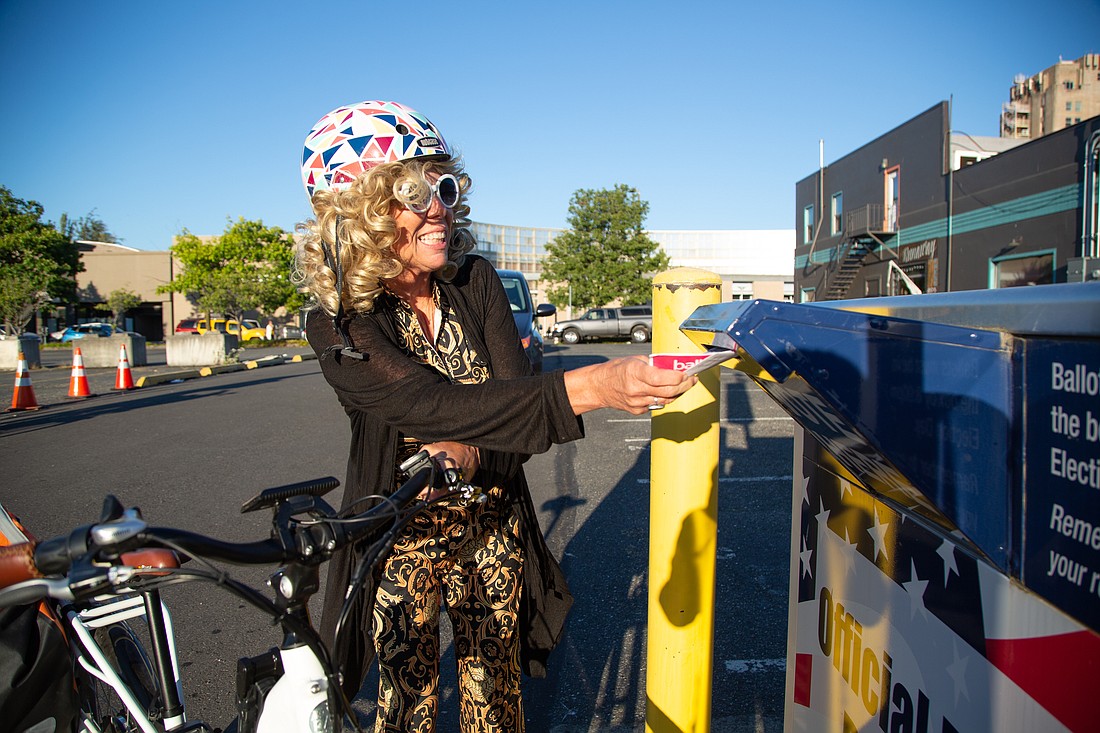 ---
---
Ballots are being mailed this week for the midterm elections. So what's at stake?
A lot is on the line in the Nov. 8 election for voters concerned about abortion rights, gun regulation, health care and homelessness. These are among the issues Cascadia Daily News readers say are most important, and candidates from the two parties generally offer sharply contrasting views on them.
For now, Democrats control both houses in the state Legislature and the U.S. Congress. That's likely to change in D.C., where Republicans are expected to take over at least the House of Representatives.
Individual candidates from the same party have nuanced differences in their views on the issues that matter most, but a Republican takeover could lead to stricter control over abortions, less regulation of guns, a push to privatize public health care and a greater emphasis on crime prevention where Democrats would install behavioral health services.
One Democrat seeking to hold onto his seat in Congress is U.S. Rep. Rick Larsen. He is running for a 12th term representing the 2nd Congressional District, which includes Whatcom, Skagit, San Juan and Island counties, and the western edge of Snohomish County.
In the 10-candidate primary on Aug. 2, Larsen finished well ahead of the pack with 45.8% of the vote. His Republican challenger, Dan Matthews, received 17% of the primary vote. On top of an incumbent's edge, Larsen has more resources to get his message out to voters with a 40–1 advantage in campaign contributions.
State races
A mid-September Crosscut/Elway poll and the Aug. 2 primary results suggest Democrats are safe in the Washington state Legislature. Republicans, however, are betting on making gains or at least holding their ground. GOP organizations are donating large sums to key candidates, including Sen. Simon Sefzik of Ferndale.
Sefzik's challenger is Rep. Sharon Shewmake, a Democrat who is vacating her House seat to run for Senate in the 42nd Legislative District. Voters in north Bellingham and most of the rest of Whatcom County will find Shewmake and Sefzik on their ballots, along with candidates in two House races that may help determine the balance of party power in the state Legislature.
Republican Dan Johnson and Democrat Joe Timmons are running for Shewmake's old house seat. In the other 42nd District House race, incumbent Democrat Alicia Rule faces Republican challenger Tawsha Dykstra Thompson.
Closely watched races in the 42nd have overshadowed the two House seats up for election in the 40th District, which includes south Bellingham, San Juan County, Anacortes and Mount Vernon. Incumbent Alex Ramel faces fellow Democrat Trevor Smith for one seat. In a primary that amounted to a warmup for the general election, Ramel took 77.9% of the vote to Smith's 19.6%. Smith was a no-show at the Bellingham City Club candidate forum on Sept. 28 and a League of Women Voters forum on Oct. 12.
Rep. Debra Lekanoff, a 40th District Democrat, is unopposed in her bid for a third term in the House.
When Whatcom Public Utility District commissioner Mike Murphy withdrew his candidacy in May, he opened the door for a newcomer to take a seat he has held since the 1990s. Jaime Arnett and Eric Davidson are on the ballot in this nonpartisan race.
Whatcom voters also have two tax levies on their November ballot: one that raises the tax collected for Emergency Medical Services and one that creates a new tax for child care and early learning.
Skagit County
A slate of partisan countywide races will appear on Skagit County ballots this month.
The county will have a new assessor — either Republican Karie Storle or Independent Danny Hagen. Auditor Sandy Perkins, a Democrat, has been under scrutiny from Skagit Republicans for the integrity of her office's voter rolls. She faces Republican challenger Eric Hull. The Skagit County sheriff, Democrat Don McDermott, faces opposition from Kevin Ewing, who did not list a political party when he filed his candidacy.
Turning to the three-member Skagit County Board of Commissioners, Republican Christian Burns is challenging incumbent Democrat Lisa Janicki.