Profiles
From Bellingham to NYC, LA and back again
In 'Street Scene,' Heather Dudenbostel helps students reach full potential
April 6, 2023 at 5:05 a.m.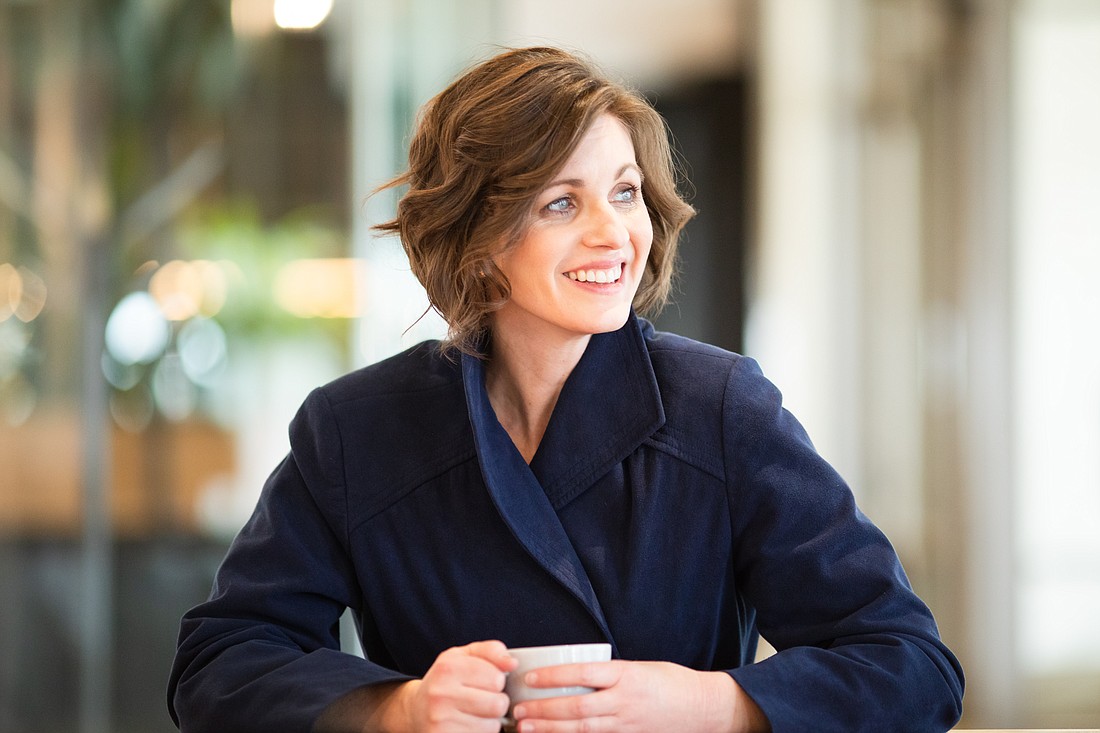 ---
---
As Heather Dudenbostel guided students through their parts in a rehearsal for the upcoming production of the Tony Award-winning opera "Street Scene" on Western Washington University's Performing Arts Center Mainstage, she encouraged them to be "really good storytellers" within the context of the production.
She seemed to make every actor-singer feel they were the most important aspect of the show as she gave them tips on where to stand, how to sing and enunciate their speaking parts, and express their emotions.
"Be bold and brave and take action," she told them.
"Street Scene" — which shows April 14–16 at the PAC — is a collaboration between the departments of music, theater and dance. Dudenbostel serves as artistic director and stage director alongside a team of her colleagues, including her husband, Ryan Dudenbostel, who conducts the orchestra, music director Mark Davies, and dialect coach Evan Mueller.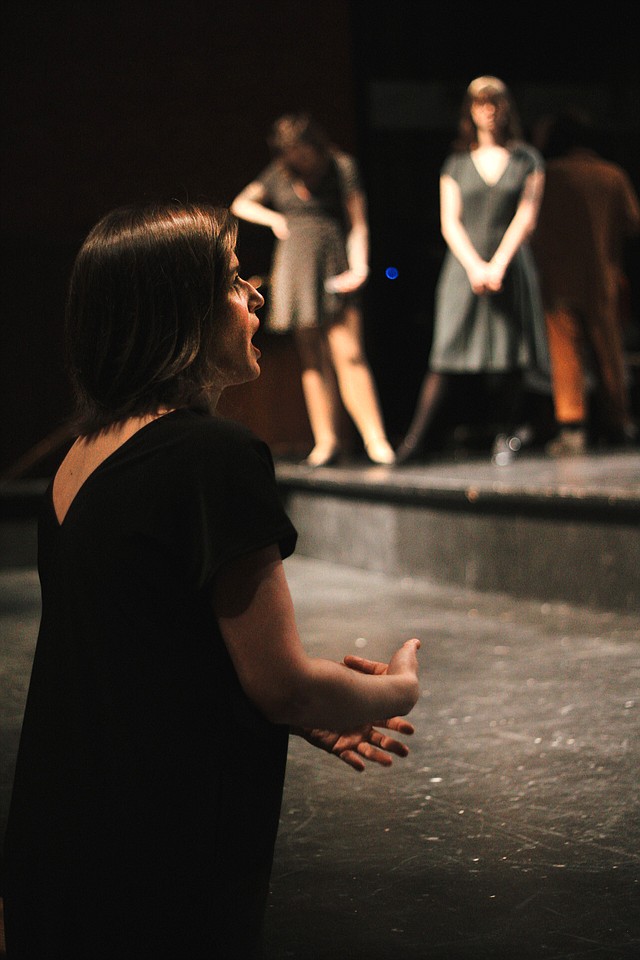 There are more than 100 students involved as performers on the stage and in the orchestra, and as designers, assistants and crew.
Dudenbostel, 40, was born in Seattle and grew up in Bremerton after her parents purchased the home on Oyster Bay that her mom's father grew up in.
After earning her bachelor of music degree in vocal performance from Western, where she was also a busy acting student, she attended New York University's graduate program in vocal performance/musical theater. 
"It was a classic situation of a young singing actor moving to the city with two suitcases, a map (pre-smartphones), and big dreams," she said. 
She chose NYU because the program provided the opportunity for her to pursue training in acting and musical theater in tandem with opera and concert music. 
"I remember taking the train at 3 a.m. to work an opening barista shift before my 9 a.m. acting classes," Dudenbostel said. 
After her time at NYU, she continued living in the city, auditioning, performing, teaching, taking classes and furthering her training with coaches including Marnie Nixon — who famously voiced many leading ladies of the Hollywood movie-musical era — and Tony-nominated Broadway composer Craig Carnelia. 
She then moved to Los Angeles, where she continued to study her craft with voice lessons, on-camera classes and dance classes. 
Growing up, she remembers "the indescribable rush I would get watching powerful performances of music and theater from a very young age." 
She and her mom would cuddle in an armchair and sing harmonies to Beatles albums.
"My journey as a performer likely had its 'official' start in the first grade by me announcing to my parents — to their shock — that I would be singing the national anthem in my elementary school talent show," she said.
Dudenbostel's grandfather was a passionate violinist and violist who gave her a cello and helped with her tuition to Burton Music Camp on Vashon Island, which she says was one of the most influential weeks of her "budding artistic life."
Leaving a big city, either New York or Los Angeles, was not something she was in a big hurry to do right away, she said.
"But Bellingham director and WWU theater professor Mark Kuntz would bring me back to Bellingham as an actor and member of his summer repertory company — which I totally thought would scratch the Pacific Northwest itch," she said.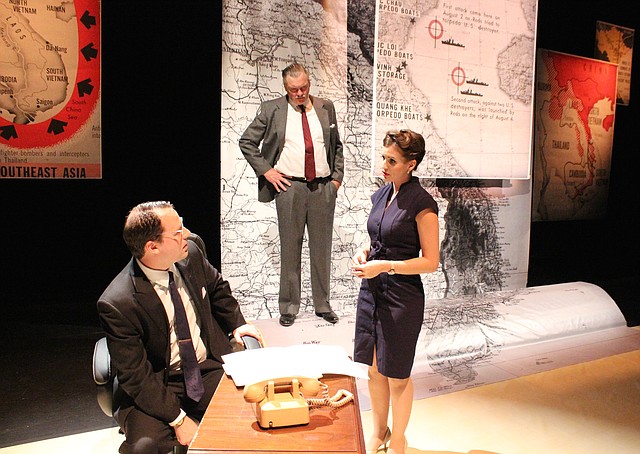 Eventually, she joined the Western faculty as an adjunct instructor in the departments of theater and dance and music in 2015 alongside her spouse, Ryan, director of orchestral activities at Western. Dudenbostel is also a mom who loves lazy mornings with her children Joy, 4, and Cy, 2, "taking the day one minuscule moment at a time."
She's now in her eighth year of teaching at Western and is an assistant professor of voice and dramatic arts and director of opera, in which she bridges both departments teaching courses such as introduction to voice studies for both voice majors and actors; introduction to acting; musical theater; and voice. 
"Lightheartedly," she said, "I tell people that at WWU I get to teach actors how to sing and singers how to act." 
This year's production of "Street Scene" will mark the eighth show she's directed at the university. 
"Street Scene" is a masterpiece opera written by Kurt Weill with lyrics by Langston Hughes and Elmer Rice, who wrote the original play. Weill specifically intended the genre-bending opera to run on Broadway, which it did in 1947 — winning the Tony Award for best original score. The story takes place over two sweltering days in June. 
The primary action happens on the street in front of a New York City tenement building and the story revolves around its tenants and visitors. At the center of the plot is Anna Maurrant, whose search for love lands her in the arms of another man, only to be tragically discovered by her combative husband, Frank. 
Audiences will also follow the journey of Anna's daughter, Rose, who navigates her love for neighbor Sam Kaplan and her yearning for independence and escape. Throughout the show, Dudenbostel said, viewers will be inspired to "laugh, cry, and contemplate" as they are introduced to the other characters and witness their contributions to the fate of the Maurrant family.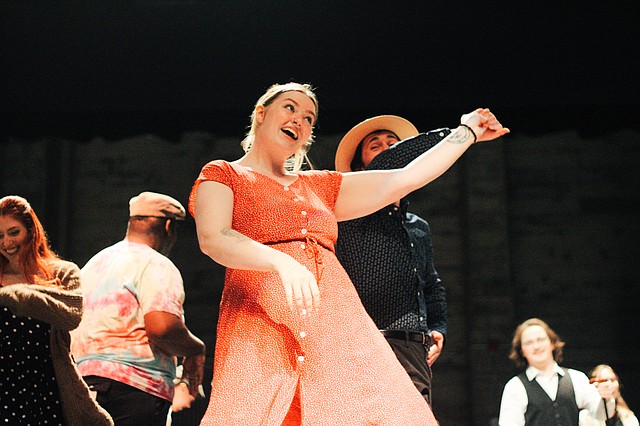 "What I enjoy most about what I do," Dudenbostel said, "is supporting my students in the discovery of their full potential and the artistic freedom that comes with it."
This happens, she said, by diving headfirst into the work, which could be vocal — how they approach their singing or communication  — or how they approach their acting, and how the practices are helpful to each other. 
"I've been so fortunate to have had such a range of wonderful experiences stretching every single artistic muscle I have," Dudenbostel said.
She's sung Strauss and Bizet as a soloist in Carnegie Hall and performed Shakespeare in midtown Manhattan, but one moment that perhaps falls under the "cool" category, she said, was singing an impromptu rendition of "Do You Love Me?" from "Fiddler on the Roof" with actor Jeff Goldblum at the Rockwell Table and Stage in Los Angeles. 
She said as a director in an academic setting, her priority is to facilitate an inspiring and educational experience for the students. 
"I cast a show based on potential rather than on perfection," she said. "Of course, an essential part of the learning experience is to create a great show, but nothing is more inspiring to me than the student who, through the rehearsal and performance process, finds their way to closing night with a whole new level of confidence and hunger for more." 
"Street Scene" shows at 7:30 p.m. Friday and Saturday, April 14–15, and 2 p.m. Sunday, April 16 at Western's Performing Arts Center. Tickets are $20-$27. Info: tickets.wwu.edu or cfpa.wwu.edu.