Business
Willows Inn property goes on market
Sale to fund Lighthouse Mission redevelopment project
April 18, 2023 at 4:29 p.m.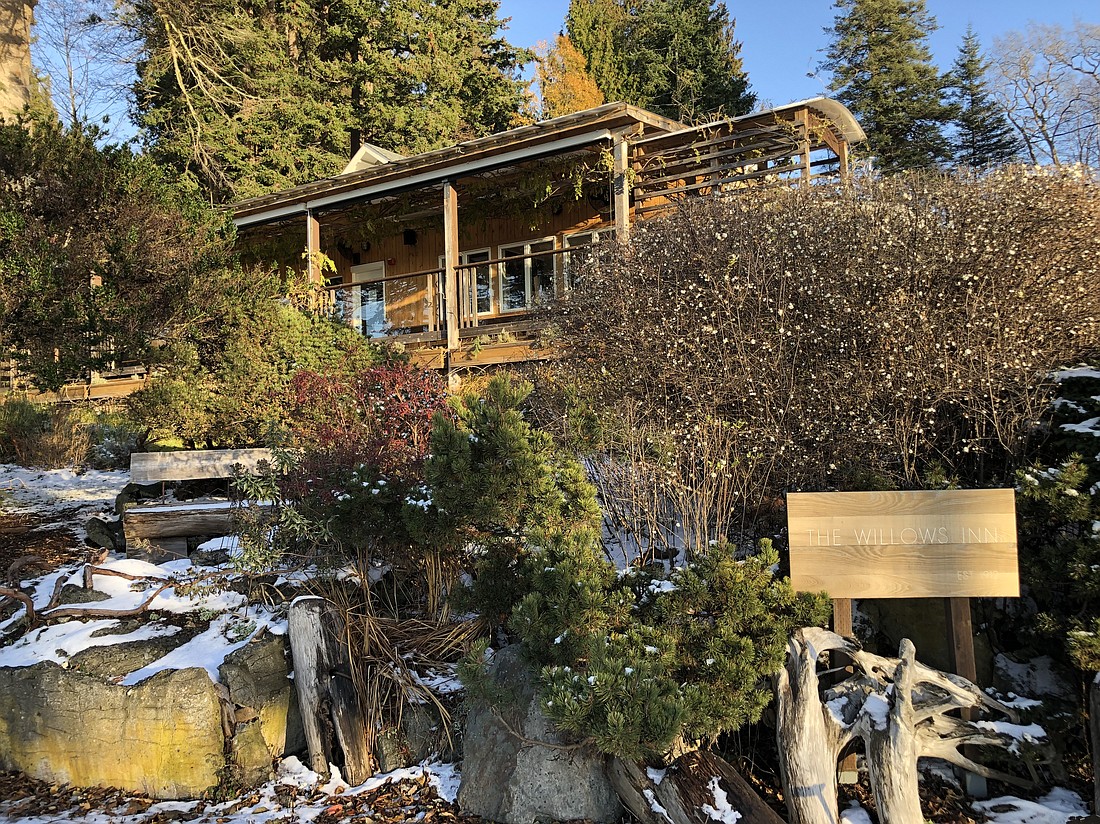 ---
---
A Lummi Island property formerly operated by The Willows Inn has gone on the market. Bids on the property, two parcels valued at a total of $2.04 million, will be accepted by listing brokers at Saratoga Commercial Real Estate through May 18.  
The Willows Inn was a nationally acclaimed restaurant with overnight accommodations that closed in November 2022. Former owners Tim and Marcia McEvoy donated the property to Lighthouse Mission Ministries, which plans to use the sale to help fund a $25 million remodeling and redevelopment project in Bellingham's Old Town. 
"We're so thankful for Tim and Marcia's generous gift," Hans Erchinger-Davis, president and CEO of Lighthouse Mission Ministries, said in a news release. "The sale of this property will be a big step toward funding our construction project. Our new facility will be better equipped to help more of our neighbors facing homelessness receive hope, shelter, food, and the services they need to get back to a thriving life." 
A new 300-bed shelter is set to be completed in 2024 and will replace the former facility at 910 W. Holly St., which was recently demolished. 
The future use of The Willow's Inn property is undetermined. Some buyers may be interested in operating a property similar to the inn, while others have suggested a potential retreat/training facility, or a large family complex with multiple guest rooms, listing broker Amia Froese said in the release. 
Because prospective buyers may value the property differently depending on intended use, Saratoga Commerical Real Estate has chosen an offer review date rather than listing it at a specific price. 
The anticipated sale comes after a series of accusations against The Willows Inn of harassment and wage theft, dating back to 2017. Following a federal investigation into the allegations, The Willows Inn agreed to pay nearly $2 million to settle separate class-action lawsuits. In April 2021, The New York Times released an expose quoting multiple employees accusing management of toxic workplace behaviors.  
As the property finds new use in the wake of The Willows' closure, Froese said the chosen buyer will be contributing to the legacy and vision of Lighthouse Mission in helping those most in need in the community. 
Interested bidders can visit Saratoga Commercial Real Estate's website to contact the company for a tour of the property.