Growth & Development
Library branch opens in Bellis Fair mall
New location increases accessibility for northern Bellingham
April 26, 2023 at 6:02 p.m.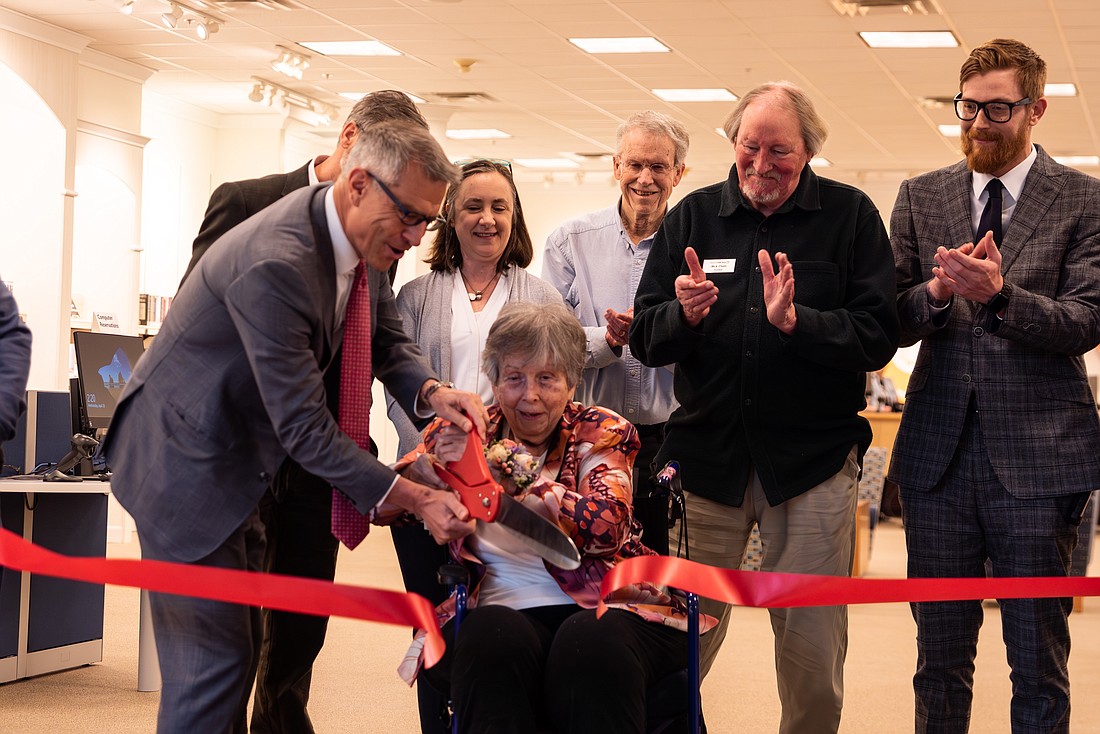 ---
---
Following a ribbon-cutting ceremony, a crowd of community members entered the doors of the new Bellis Fair branch of the Bellingham Public Library for the first time Wednesday, April 26.  
Visitors of all ages perused the shelves and lined up at the checkout desk, reading material in hand, ready to be among the first to check out a book at the new location. 
Located in suite 616 of Bellis Fair mall, the branch is the result of years of hard work by community members, library employees and Bellingham City Council to bring library services to north Bellingham.  
Cordata neighborhood resident Julie Guy, 96, has advocated for a library location in northern Bellingham for more than 15 years. After years of discussion and collaboration with the city, her wish was granted when Mayor Seth Fleetwood and the city council approved funding for the new branch in the 2023-24 budget.  
"We now feel our part of the town is as sophisticated as the rest of the city," Guy said to the crowd, to whoops and cheers.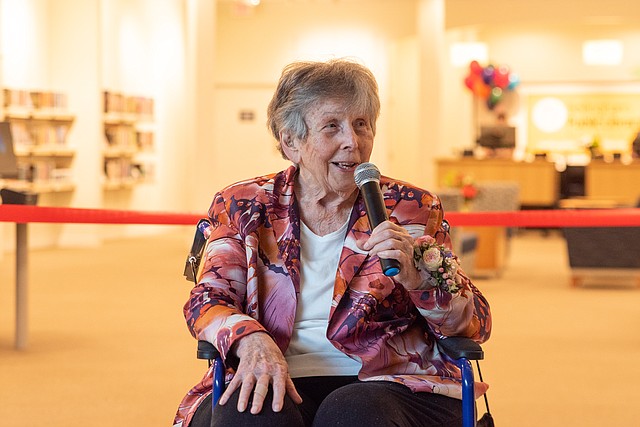 The Bellis Fair branch offers a wide selection for book browsing, from adult nonfiction to children and young adult options, too. The location also provides access to free WiFi, computers and an early learning child play area.  
"We're really hoping to introduce the library to a whole new audience in this location," Library Director Rebecca Judd said. "I think of it as a serendipitous discovery of the library in an unexpected place."  
Frank Czevator, 5, signed up for his very first library card at the grand opening.  
Czevator attended with his grandmother, Missy Pemberton, who carried a handful of books and DVDs to check out. 
Czevator and Pemberton are both Cordata residents, and Pemberton said the new Bellis Fair branch makes it "so much easier" to access the library.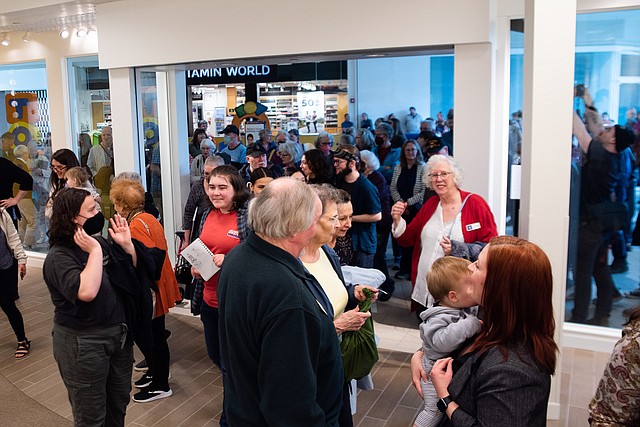 "I've always loved the idea of having a library where people already are, and eliminating that barrier and incorporating it into people's lives," said Bethany Hoglund, library deputy director. "So it's just thrilling to me that this gives everyone in the northside [of Bellingham] an opportunity to have a library that offers free parking … air conditioning in the summer and so many different benefits."  
The new branch is not only an effort to increase library accessibility for north Bellingham residents, but is also part of Bellis Fair's larger mission to bring community-focused resources to the mall.  
Prior to the branch opening, Bellis Fair General Manager Derek Koper collaborated with the library to offer free, weekly story times to north Bellingham residents.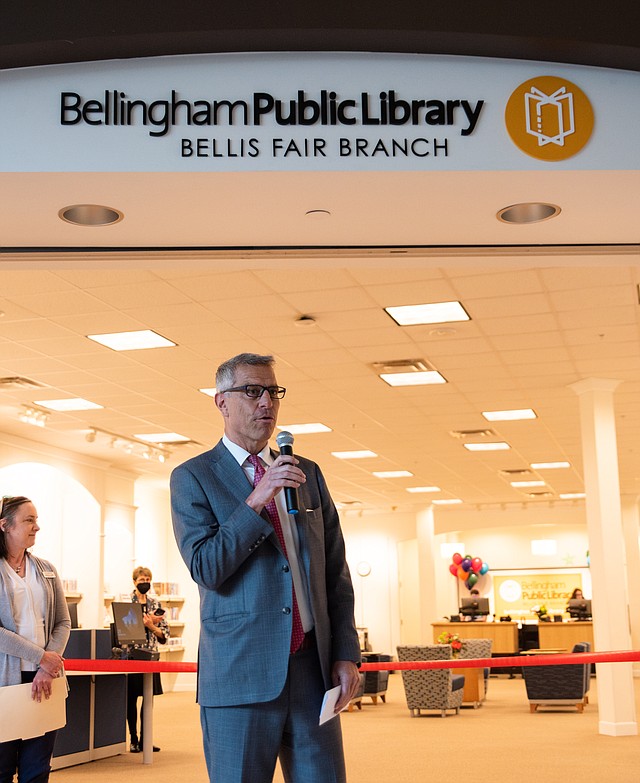 Since being acquired by 4th Dimension Properties in December 2022, Bellis Fair's management has been working to attract people to the mall in ways other than retail shopping.  
"[We want to] be more community-based, and [have] more activities and experiences that draw people here," Koper said.  
Koper hopes that the new library branch will be just the first step in many new additions to the mall to provide a hub for the community.  
"I'm excited for the future," he said.