Education
Western academic student employees earn right to bargain
New bill supports student unionization efforts
April 28, 2023 at 6:05 p.m.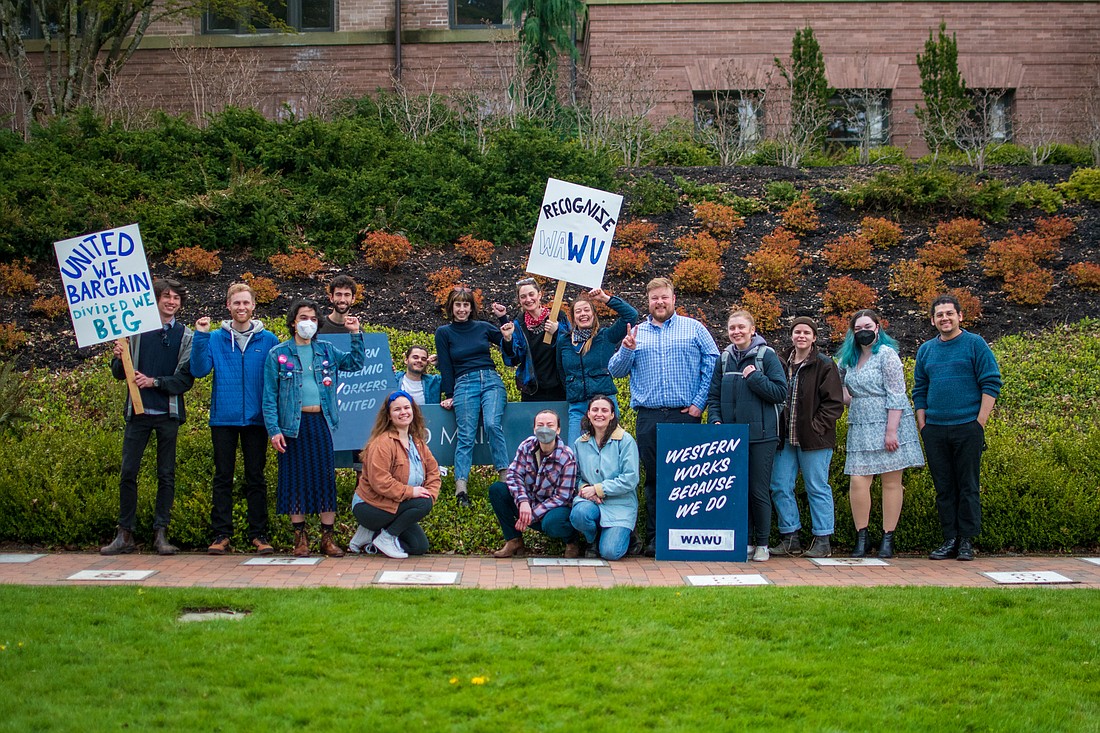 ---
---
Just five months after academic student employees (ASEs) at Western Washington University announced the intent to unionize, their group — Western Academic Workers United (WAWU) — has helped pass a bill in the state Legislature codifying their right to collective bargaining.
"In December, when we had filed to unionize, Western administration said they were not going to negotiate with us because they were not required to by law," said Willa Rowan, a graduate student, teaching assistant and a union organizer. "So, now, we passed a law."
Senate Bill 5238 allows ASEs at regional institutions — Western, Eastern Washington University, Central Washington University and The Evergreen State College — to bargain. ASEs are graduate and undergraduate students filling rolls such as teaching assistants, research assistants and tutors. For years, ASEs at the University of Washington and Washington State University have been allowed to unionize, as legalized by the Legislature.
Western said it recognizes the rights of the petitioned-for employees and is working to confirm the bargaining unit description.
"WWU respects and appreciates all of our collective bargaining partners and agreements, and we look forward to the opportunity to negotiate with our academic student employees," Jonathan Higgins, Western's director of communications, said in an email. 
Western ASEs and others from regional universities pushed the bill into the Legislature with support from ASEs at the University of Washington, who've been unionized for nearly 20 years. Students gave testimony throughout the legislative process, and after receiving bipartisan support in the House and Senate, Gov. Jay Inslee signed it into law April 20.
"Laws are powerful, but I think the power of people is what makes laws," said Lily Rayor, an undergraduate public health major and teaching assistant. "So, I think this law passing is more a reflection of the super strong community."
Since announcing their unionization efforts in December, approximately 1,000 ASEs at Western have joined the unionization effort run under the United Auto Workers. For this spring quarter, 13,027 students are enrolled at Western.
"It's exciting to have that be reinforced, just how unified the students are in wanting a seat at the table," Rowan said. 
WAWU recently elected its bargaining committee of 12, which represents a wide range of different students with different roles at the university, including Rowan and Rayor. Last week, the bargaining committee delivered a letter to Western once again asking to be voluntarily recognized and to have a seat at the table.
On April 27, WAWU announced its intent to hold an election in mid-May to officially unionize with the Washington State Public Employment Relations Commission.