The A-List
A&E calendar: Love is in the air
A curated selection of happenings in Whatcom and Skagit counties
February 1, 2023 at 5:20 a.m.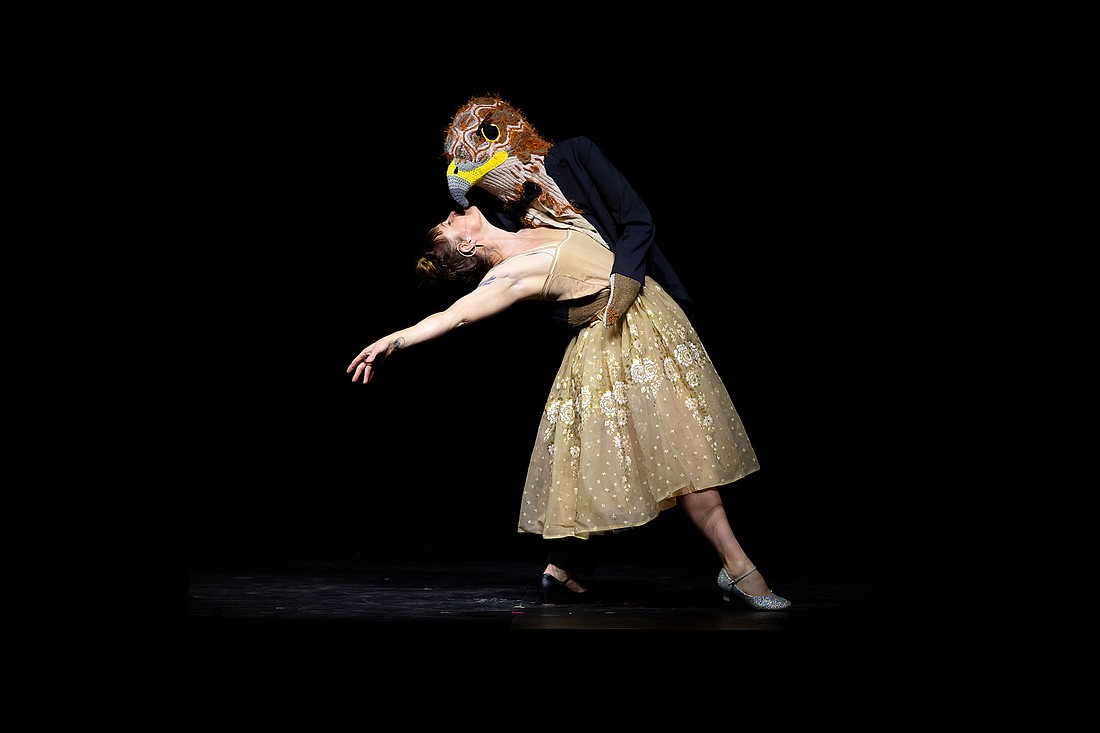 ---
---
Thursday, Feb. 2
'The Royal Society of Antarctica'
7:30 p.m., Bellingham Theatre Guild, 1600 H St.
Showings of this tragicomedy about a young woman seeking to understand her mother's disappearance take place at 7:30 p.m. Thursday through Saturday, and 2 p.m. Sunday through Feb. 12. Tickets are $8–$18. Info: bellinghamtheatreguild.com.
The GBU
7:30 p.m., Upfront Theatre, 207 Prospect St.
Bellingham's longest-running improv show, "The Good, the Bad, and the Ugly," takes place every Thursday, featuring a rotating performance format as well as special guest players. Tickets are $10–$15. Info: theupfront.com.
Unsubdued Review II
7:30 p.m., New Prospect Theatre, 207 Prospect St.
The Unsubdued Theatre Collective returns to the stage with unique variety shows at 7:30 p.m. Thursday through Saturday. Tickets are $10–$15. Info: newprospecttheatre.org.
Friday, Feb. 3 
Ben Mann Open Studios
11 a.m. to 4 p.m., 1000 Harris Ave., studio #18
Find art for that special someone — or yourself — Friday through Sunday. The popular local painter's studio is located on the third floor. Info: ben-mann.com.
Artist Talk
3–4 p.m., Museum of Northwest Art, La Conner
Northwest creative Richard Nash, whose exhibit "Consonance" is currently on display at MoNA, will discuss his world of painting and sculpture, and the importance of design and composition within his artwork. Please RSVP. Info: monamuseum.org.
Artwalk
6–8 p.m., downtown Anacortes
At this free monthly event, check out works by area artists at places such as The Majestic Inn and Spa, Scott Milo Gallery, Ink & Wool, and Trinity Skate. Info: anacortesart.com.
First Friday
6–10 p.m., throughout downtown Bellingham
Wander the urban core to check out local artists and galleries, stop by your favorite restaurant or bar, listen to live music and more. Info: downtownbellingham.com.
Finnish Film Festival
Friday through Sunday, FireHouse, 1314 Harris Ave.
See films from and about Finland, brought to the screen by the Finlandia Foundation Suomi Chapter. Documentaries, comedies, Moomins, drama and more are on the lineup. Tickets to individual films are $5–$10, $25 per day or $50 for the weekend (select events are free). Info: ffsuomi.com. 
'A Murder is Announced'
7 p.m., Nooksack Valley High School, 3326 E. Badger Rd., Everson
This Agatha Christie play by the school's drama department can be seen at 7 p.m. Friday and Saturday and 2 p.m. Sunday. The plot follows what happens after an announcement in the newspaper leads curious villagers to Miss Blackjack's home, where they become witnesses to a murder. Tickets will be $6–$8 at the door (cash or check only). Info: 360-988-2641. 
'Justice for Dreamers' 
7–9 p.m., Lairmont Manor, 405 Fieldston Rd. 
Check out this solo art exhibition by abstract painter Colin Molaski. The soiree will feature live piano music, art sales, wine service and an auction. Funds raised will go to the Jansen Art Center's scholarship fund. Entry is free. Info: jansenartcenter.org.
Cupid's Arrow 
7:30 p.m., Upfront Theatre, 207 Prospect St. 
Attend this improvised dating game show every Friday and Saturday through February. Audiences get to decide which contestant is best-suited for the bachelor/bachelorette, and witness what happens on the first date that follows. At 9:30 p.m., see Secret Suggestions, featuring classic improv games with a twist. Tickets are $10–$15 for shows. Info: theupfront.com.
'As You Like It'
7:30 p.m., Anacortes Community Theatre, 918 M Ave.
This classic comedy by William Shakespeare opens Friday night and can be seen weekends through Feb. 25. The plot follows Rosalind, a young woman who has been banished from court and flees to the forest with the court jester and her friend Celia. Hijinks ensue. Tickets are $25 (student rush tickets are $5). Info: acttheatre.com.
Night Beat
7:30 p.m., First Congregational Church, 2401 Cornwall Ave.
"Old World, New World" will be the theme of this Bellingham Music Club concert featuring classical guitarist Eli Schille-Hudson focusing on everything from high baroque to stylized flamenco and new music. No ticket purchase is required. Suggested donation is $20 (students are always free). Info: bellinghammusicclub.org.
'What the Gods Gave Me'
7:30 p.m., DUG Theater, Western Washington University 
This new work by Western alum Eryn Elyse McVay showing Friday and Saturday, and again Feb. 8–11, tells the tale of women living in an inn on a barren stretch of cold wilderness. Tickets are $10–$16. Info: tickets.wwu.edu.
Gina Touché and Friends
6 p.m., Lincoln Theatre, 712 S. First St., Mount Vernon 
The creator of Skagit Drag will be joined by an array of talented vocalists for this event, which will feature both drag and non-drag singing talents. Tickets are $20. Info: lincolntheatre.org.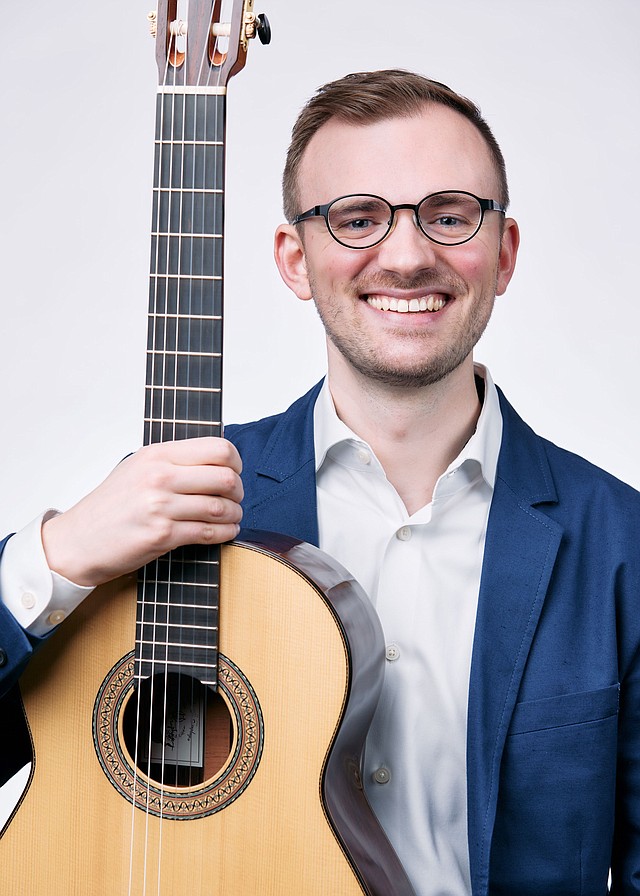 Saturday, Feb. 4
Dockside Market 
10 a.m. to 2 p.m., Squalicum Harbor, Gate 5
Local fisherfolk will be selling their fresh and frozen wares at this twice-monthly market. Visit the dock early to find the best selection of seafood options. Info: bellinghamseafeast.org.
Pop-up Books and Gifts Event
10 a.m. to 4:30 p.m., Herald Building, 1155 N. State St. 
Local authors and artists will be featuring gifts for Palentine's and Valentine's Day Saturday and Sunday on the first floor of the building. Find books, candles, T-shirts, toys and games, prints and paintings, cards, children's books and more. Info: chantireviews.com.
Anacortes Uncorked 
Noon to 7 p.m., Historic Port Transit Shed, 100 Commercial Ave.
Choose from two different time slots at this wine- and food-pairing event featuring wines from all over the Pacific Northwest and hors d'oeuvres from popular local favorites. Tickets are $100; designated driver tickets are $35. Info: anacortes.org.
Lend Us Your Ears
2 p.m., Bellingham Theatre Guild, 1600 H St. 
Playwright Rebecca Gilman's "Twilight Bowl" will be the subject of this reading series. Directed by Dee Dee O'Connor, the play follows the personal journeys of young women just out of high school progressing awkwardly into the harsh and subtle realities of their world. Entry is pay-what-you-will. Info: bellinghamtheatreguild.com.
Josh Roberts and Friends
2–5 p.m., VFW Hall, 625 N. State St. 
Bellingham Traditional Jazz Society hosts this monthly event featuring live jazz and swing dancing. Roberts leads a band playing hot jazz of the 1920s and '30s. Entry is $5–$20. Info: bellinghamjazz.com.
Bird Invitational Reception 
3–5 p.m., Smith & Vallee Gallery, Edison
While you're out birding in the Skagit Valley, stop by to check out "FL#CK," the annual bird invitational that features artists from the region putting their own spin on the winged species. Info: smithandvalleegallery.com.
International Guitar Night
7:30 p.m., Lincoln Theatre, Mount Vernon 
Jazz guitarist Jocelyn Gould, string-man Jesús Guerrero, soloist and chamber musician Stephanie Jones and Finnish musician Olli Soikkeli will share their talents at this annual event. Tickets are $30–$45. Info: lincolntheatre.org.
Sunday, Feb. 5
Winter Wedding Show
11 a.m. to 3 p.m., Mount Baker Theatre, 104 N. Commercial St. 
Visit with the area's leading wedding vendors, sample catering and dessert options, connect with local photographers and find your perfect bouquet. Entry is $10. Info: mountbakertheatre.com.
Chili & Chowder Cook-off
Noon to 3 p.m., Gruff Brewing, 104 E. Maple St. 
Join KISM for this event, which will see restaurants, food trucks and licensed kitchens competing for the win. Entry is $15 to receive sampling tickets and vote on your favorites, with proceeds benefiting DVSAS of Whatcom County. Info: kism.com.
Comedy Club
8 p.m., Aslan Depot, 1322 N. State St. 
This monthly stand-up comedy show featuring local and regional performers will feature Olympia-based funny guy Sam Miller as well as Eugene Bassham, Nesil Izil and Vanessa Dawn. Tickets are $20. Info: aslanbrewing.com.  
Wednesday, Feb. 8
Derina Harby Band
7 p.m., Mount Baker Theatre, 104 N. Commercial St.
As part of the MBT's Lookout Sessions, this award-winning Celtic rock group will offer a fresh take on traditional folk songs as well as a few originals. Tickets are $25.50. Info: mountbakertheatre.com.
Thursday, Feb. 9
Spirits & Cider Stroll
5:30–8:30 p.m., downtown Bellingham
Sip regional spirits and ciders at 11 pop-up lounges — including Bison Bookbinding & Letterpress, The Blue Room, Chuckanut Bay Distillery, Eyes on Fremont, Geheim Gallery, Hotel Leo, Whatcom Museum's Lightcatcher Building, Maude Tattoo, Spark Museum and Veritas Media. Tickets are $50. Info: downtownbellingham.com.
Sugar: A Valentine's Cabaret
7 p.m., New Prospect Theater, 207 Prospect St. 
American Theater Northwest brings music, dancing, powerhouse vocals and a whole lot of sass to the stage with showings tonight and again Friday and Saturday. The new show features an expanded cast. Tickets are $30–$60. Info: sugartheshow.com.
Chuckanut Radio Hour
7 p.m., FireHouse, 1314 Harris Ave. 
Celebrate the 16th anniversary of this beloved event featuring writers, music, comedy and revelry, which is recorded live and can be heard on the radio station KMRE. Tonight's event features celebrated area poets Luci Shaw and Jessica Gigot. Tickets are $5. Advance purchase is recommended. Info: villagebooks.com.  
'You Can't Take it With You'
7:30 p.m., The Claire Theatre, 655 Front St., Lynden 
Attend the opening weekend of the farcical comedy at 7:30 p.m. Thursday through Saturday, and 2 p.m. Sunday. The play is directed by Ken Delena and tells the story of the wacky Sycamore family, who must straighten up to meet their daughter's fiancé and his family. Tickets are $11–$15. Info: theclaire.org.
Friday, Feb. 10
Three Chords of the Apocalypse
7 pm., FireHouse Arts and Events Center, 1314 Harris Ave. 
Bellingham TheatreWorks presents this solo theatrical musical performance by Joanna Parson. "A Transcriber's Tale" takes place in a transcription office in New York City. Parson's one-hour monologue explores the journey of a young woman with a sense of humor and a Guild guitar. Tickets are $20. Info: bellinghamtheatreworks.org.  
My Circus Valentine 
7 p.m., Cirque Lab, 1401 6th St. 
Bellingham Circus Guild brings back its annual celebration of love, with all-ages and 21-plus shows taking place tonight, Saturday, Sunday and Tuesday. This year's journey will follow The Heart as she enjoys her season of notoriety. Local circus superstars and fabulous visiting artists will perform. Tickets are $30. Deluxe tables (seats 4) are $240. Info: bellinghamcircusguild.com.
Saturday, Feb. 11
Anacortes Farmers Market 
9 a.m. to 2 p.m., Depot Arts Center, 611 R Ave. 
Attend the winter edition of this market both indoors and outdoors, featuring produce from local farmers, goods by local makers, live music and more. The event takes place again March 11 and April 8 before the market returns on a weekly basis in May. Info: anacortesfarmersmarket.org.
Valentine Vegan Bake Sale 
10 a.m. to 1 p.m., VGO's, 1213 Cornwall Ave. 
Pick up sweets for your sweetie at this event put on by Bellingham Veg Fest. All items will be vegan, so stock up. Proceeds from the sale will be donated to Ahimsa Microsanctuary. Info: bellinghamvegfest.org.
Cupid's Clash
7 p.m., Fraternal Order of Eagles, 1125 N. Forest St. 
This 5CC live pro wrestling event is back with a full slate of matches to entertain you and your special someone. The night will feature 5CC champion Caden Cassidy and tag team champions State of Emergency. Tickets are $15–$40. Info: 5ccwrestling.com.
Sunday, Feb. 12
Sunday @ 3 
3 p.m., Jansen Art Center, 321 Front St., Lynden 
The youth performance series produced by Rebecca Mañalac showcases outstanding local artists, providing a platform for them to hone their performance skills while sharing their artistry with the community. Entry is free. Info: jansenartcenter.org. 
Before heading out to attend in-person happenings, check with individual venues to make sure the event is still taking place as scheduled.
The A-List appears weekly on Wednesdays. To submit an event for consideration, email calendar@cascadiadaily.com.