Outdoors
North to Alaska: A diary
Dead batteries and short days greet CDN columnist in Juneau
February 2, 2023 at 5:00 a.m.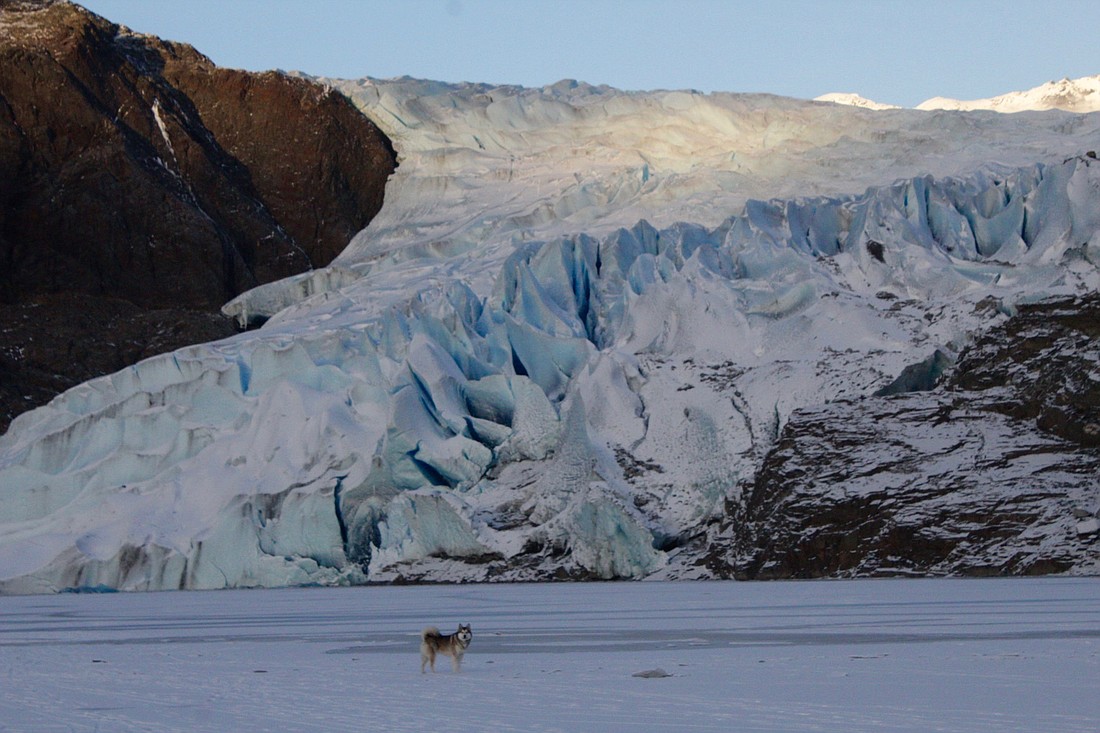 ---
---
Editor's note: CDN has asked Kayla Heidenreich, a founding staff member, to take her outdoors lifestyle column with her during, and after, her move to Juneau, Alaska. This is her second installment about the big life leap.
Wednesday evening:
There is no turning back now, I think, making my turn to drive on to the Alaska state ferry in Fairhaven. I drive up to the director, who checks my passport, boarding pass, and my cat Meatball's travel documents. Before waving me onward, she shoots a questioning look toward the large monstera plant taking up the entirety of the front seat and says, "Moving up to Alaska, eh?" My fully packed car speaks for itself. She smiles at my apparent nerves, "Well, welcome aboard the Kennicott."
I park on the car deck and search for my partner Brady's truck, which will house both Meatball and our dog Mac for the next three days. The Alaska Marine Highway system's animal policy is not ideal: they are required to stay inside your car, and the car deck stays locked except for once every eight hours, when passengers are granted 15 minutes to check on them. The animals are expected to do their business on deck, and it's up to their owners to clean up after them, including wiping up the entirety of the eight hours' worth of puddled pee.
The Kennicott has nine decks, and we immediately get lost. The dry air smells like old meat and sanitizer. We have reserved a "roomette" which is a 4-by-7-foot, fluorescently lighted closet with bunk beds. We set down our belongings, and with claustrophobia settling in, begin searching for fresh air. 
Out on the back deck, we can see all of Fairhaven lit up in the 6 p.m. darkness. The Kennicott jostles and lets out a deep moan and we are on our way. Our families stand proud outside the ferry terminal, braving the crisp air, watching us steam into the unknown. As we gain momentum, our loved ones slowly turn into specks. My phone buzzes; a text from my grandfather reads, "Several small pieces of all our hearts sailed with you tonight. We watched them go knowing you will take good care of them, along with each other."
Thursday – Saturday:
The ferry journey is easy, but a couple recommendations for prospective passengers: One: Don't reserve a "roomette." Either upgrade to a real room or sleep in the public spaces. We chose the latter, sleeping one night in the solarium and the next in the aft lounge. In the summer, I'd choose to sleep in a tent on the deck. Two: Bring a sleeping bag. Cuddling up outside to watch sunset and sunrise was a personal highlight. Three: Bring your own food. There is food onboard, but we enjoyed our own much more. Four: Talk to people! Everyone onboard has an interesting story and valuable information. 
Saturday morning:
After three nights sailing through the Inside Passage, we dock in Juneau at 5 a.m. My eager self had agreed to start my first day of work that same day at 8 a.m. I wake up and the stress immediately starts to nibble at my waterlogged mind. As we await our go-ahead alarm to access the car deck for unloading, I stand outside in the pitch black trying to make out our new home. My eyes scan for a mountain silhouette, city lights, the local neighborhood, any sign that I would like it here. But the darkness swallows my vision, leaving me antsy. 
My car greets me with a dead battery. I try not to take it as some kind of omen. After a stressful jump, I drive onto the icy ramp, skidding into the ferry terminal parking lot. Shortly after, Brady pulls in next to me. His car had been dead too. I shove my superstitious thoughts to the back of my brain. I drive behind him toward our temporary apartment, still cloaked in the darkness. The sun doesn't rise until around 8 a.m this time of year in Juneau.
We unload my car as quickly as we can, and I set off to work, still in the dark. My new job is at Eaglecrest Ski Area, working on ski patrol, where I will be a rarity as a female-identifying snowboarder.
I arrive at Eaglecrest just as a beam of tangerine sunlight softens my surroundings. The ski area slowly lights up around me, revealing endless peaks, chutes and bowls glowing in the white snow. I take a deep breath and smile as I open the door to the patrol room, ready to power through day one.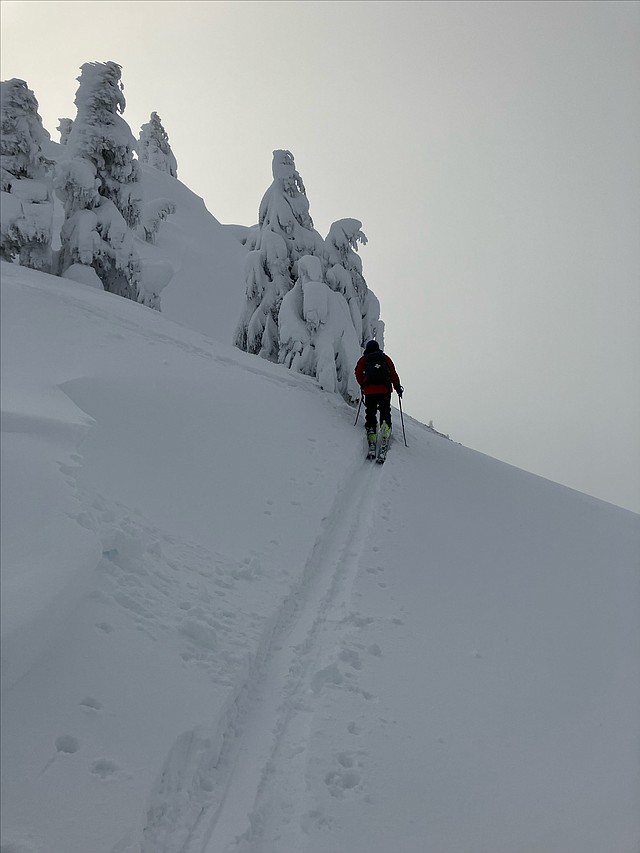 Monday:
The first two days, I never see Juneau in the daylight. I leave for work before sunrise and don't get home until after the early winter sunset. It is very odd living in a place you have never seen. It isn't until day three that I finally see my new home. 
One month later:
Although it is still early in our new Juneau life, I can confidently say we are doing well. We signed a year-long lease and moved into a 700-square-foot home tucked right outside of the Tongass National Forest, a two-minute drive from the Mendenhall Glacier. We are regulars at the Rock Dump, the local climbing gym, we have made a handful of friends, attended a cello concert, Brady has seen two whales (I have yet to see one), and Mac, unfortunately, learned that trying to befriend a porcupine leads to a face full of barbed quills and an emergency trip to the vet.
I feel refreshed here. I miss my Bellingham family and friends, and being the new person is exhausting, but it feels like growth. Who knows, maybe we will be back in Bellingham shredding Baker pow next winter, or maybe we have found a home here in Juneau.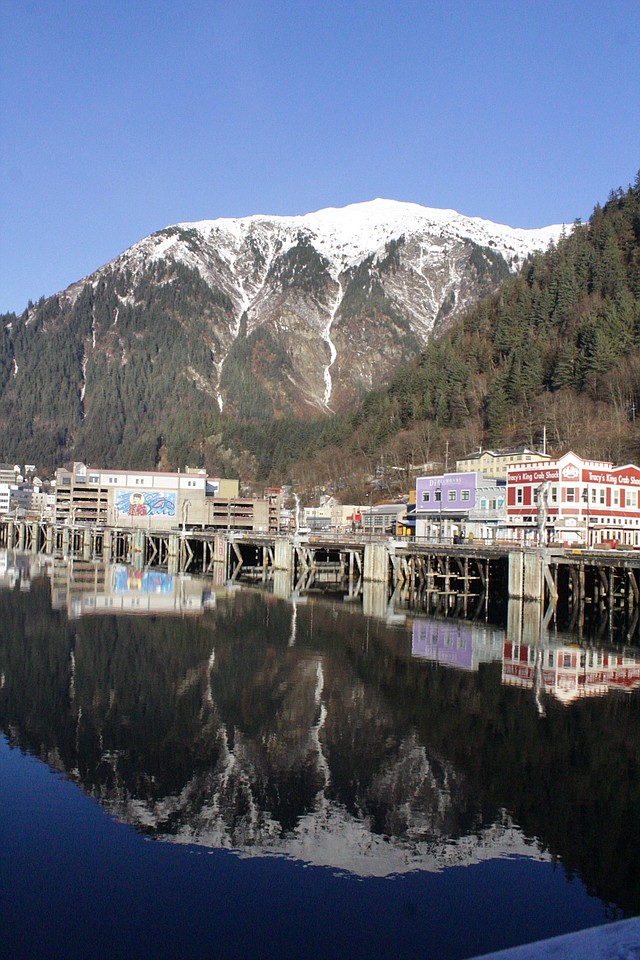 CDN Outdoors lifestyle columnist Kayla Heidenreich writes monthly; heidenreichmk@gmail.com.