Housing
Bellingham lawmaker's bill would cap rent increases
Story of $600 rent hike moves Ramel to introduce legislation
February 8, 2023 at 4:31 p.m.
|
Updated February 13, 2023 at 3:23 p.m.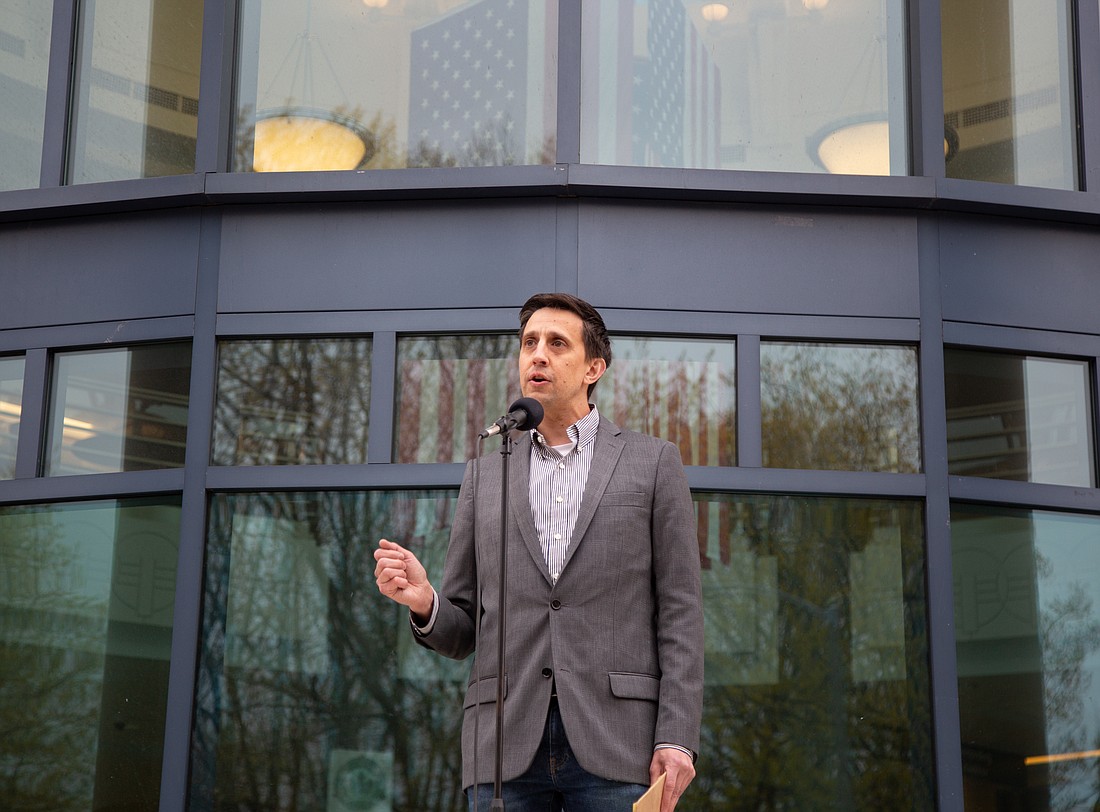 ---
---
With rents spiraling out of control for many tenants in Bellingham and across Washington, Rep. Alex Ramel and others in the state Legislature are proposing to cap rent hikes. 
Two Democrats — Ramel, who lives in Bellingham, and Seattle Rep. Nicole Macri — are co-sponsoring two bills that would peg annual rent increases to inflation, up to a maximum of 7%.
At a committee hearing on the two bills on Jan. 24, both lawmakers spoke of the prevalence of much larger rent increases.
"We are hearing, every day, more stories about how a destabilized rent market is leading to double-digit rent increases, and driving people from our communities and driving more people into homelessness," Ramel said.
On the other hand, critics say the bills would make housing in Washington even less affordable.
House Bill 1389, with Ramel as lead sponsor, would add the inflation cap to the existing landlord-tenant laws. Macri's House Bill 1388 would declare "excessive rent" a predatory practice. Under this bill, the state attorney general could fine landlords who increase rents in excess of inflation.
Ramel's bill offers exemptions to landlords who make improvements to the property or who experience economic hardship. Both bills exempt public housing from the cap.
In an interview on Feb. 13, Ramel said both bills passed out of the Housing Committee on Feb. 9. The bills now head to the Appropriations Committee, for deliberations on the costs they would incur.
Ramel said he decided to introduce the legislation this session while knocking on Bellingham voters' doors during the 2022 election season. A recent Western Washington University graduate told Ramel he was packing up to leave because his landlord was raising his rent $600 a month.
City data shows the median Bellingham rent increasing 41% without adjusting for inflation, from $1,200 in 2018 to $1,693 in 2022.
"If we protect the status quo, if we choose not to act this year, then we'll be protecting those who have wealth and power: landlords, property owners, landowners," Ramel said at the Jan. 24 hearing.
Business lobbyists spoke against the bills at the hearing, saying they would make the housing shortage worse.
Mike Ennis, government affairs director for the Association of Washington Business, said a cap on rental increases would discourage investment in new housing construction, "further restricting the supply and leading to a wider gap in affordability."
As written, both laws would go into effect immediately if passed. The legislative session is scheduled to end on April 24.
This story was updated at 3:23 p.m. on Monday, Feb 13 to report that both bills capping rent increases passed out of committee on Feb. 9.