Community
Bellingham couples and singles celebrate Valentine's Day
Plans include a circus, wine and chocolate — and a colonoscopy!
February 14, 2023 at 5:00 a.m.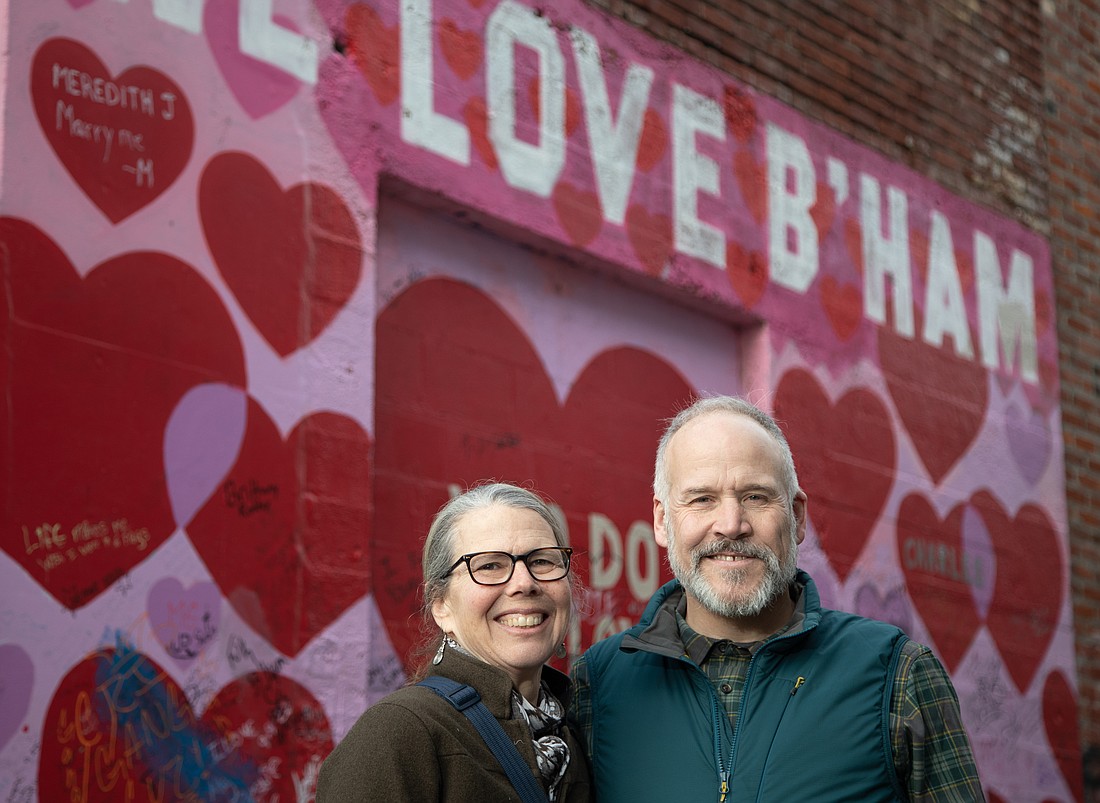 ---
---
Editor's Note: CDN asked readers to share their Valentine's Day plans. Below are some top responses. Thanks to all who participated!
Names: Robin and Jay Thomas
Ages: 60 and 57
Residence: Bellingham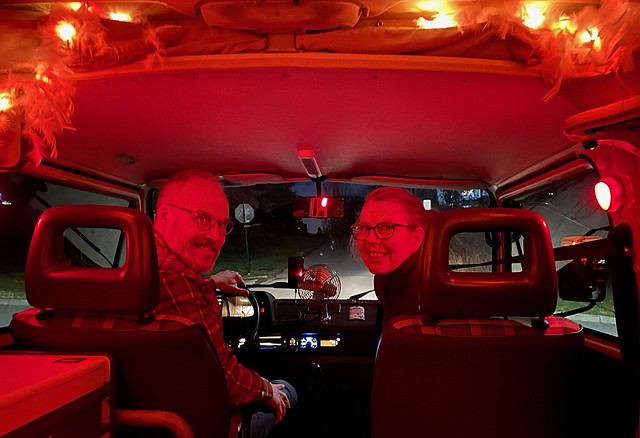 What are your 2023 Valentine's Day plans?  
Robin: It's a little bit in retrospect because our Valentine's plans were to go to the Bellingham Circus Guild. It was fabulous, it's the best thing that happens in Bellingham in my opinion. They have a very fun Valentine tradition, it's a special show that runs for multiple days [Feb. 11-14], and it's just a lovely date night. It makes the holiday, for me, more fun because I don't necessarily enjoy chocolates and flowers on their own, so it's just a really creative, artistic way to celebrate the holiday. 
What is your love language? Why?
Robin: Making food, like having dinner together, because it's a super fun thing to do together, to share food.
How long have you been together and how did you meet? 
Robin: We've been together for 15 years and we met on a kayaking and rowing trip. We went to Cowichan Bay on Vancouver Island to go participate in the Indigenous Peoples' Canoe Journey.  
What is the secret to a healthy relationship? 
Robin: Having a short memory. I'm sure that's stolen from somewhere, I can't remember where, but I thought it was useful. Outside of spousal-type relationships, it's also true. With friends and others.  
---
Names: Aaron and Kelly Booker
Ages: 56 and 52
Residence: Bellingham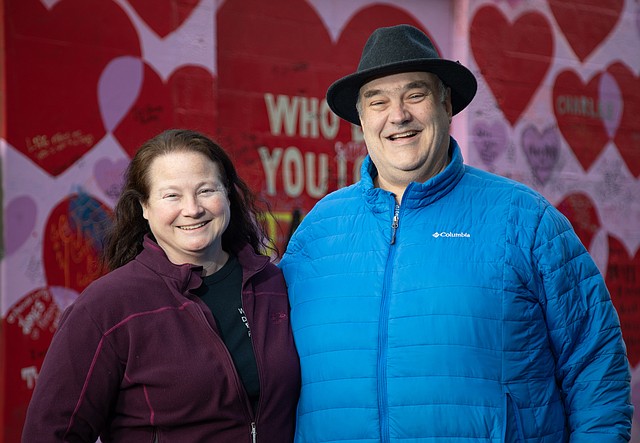 What are your 2023 Valentine's Day plans?  
Aaron: Valentine's Day for me isn't that big of a deal because I met my wife on Jan. 30 of 2003, and we got married on Jan. 31 of 2004. Early match.com success story. These days in medical stuff, you take what you can get. So, they were like, Feb. 14? OK, let's do your colonoscopy … So that's our exciting Valentine's Day plans. There will be no reservations, and no plans, my poor wife. Maybe I'll get some flowers and surprise her.
What is your love language? Why?
Aaron: For me, feeling appreciated is definitely my love language. For her, it's acts of service. She likes to see doing. She still claims to this day that I tricked her because one of the photos I had on match.com was of me with a shovel working on my yard. And she says that's the last time I ever picked up a shovel.  
How long have you been together and how did you meet? 
Aaron: We met on match.com and my wife in her insane genius made me write to her for weeks before I got to even talk to her on the phone. I'd write something and then she would write me back and ask me something real simple like, "What's your relationship with your mother?" So, I was quite exhausted by the time we finally talked on the phone. We finally met in person about a month after we started communicating at Cafe Akroteri. I actually put it in my calendar as a reminder every year that I have a date with my wife at Cafe Akroteri on Jan. 30. I was also an early calendar adopter. So for me, Valentine's Day and meeting-my-wife day — they overlap.  
What is the secret to a healthy relationship? 
Aaron: Laughter. I'm pretty good at that. Laughter and patience and appreciation of each other's foibles.
---
Name: Sam Kristofferson
Age: 21
Residence: Bellingham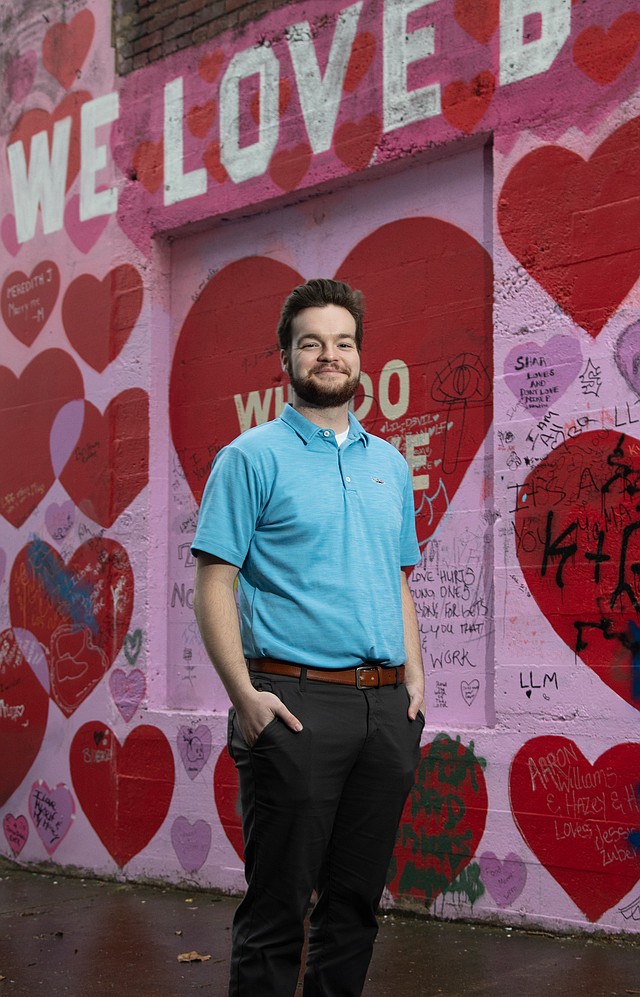 What are your 2023 Valentine's Day plans?  
Sam: I'll be waking up and making my typical cup of coffee and then I will be going to class as I do every Tuesday. And then I will be coming home and making myself dinner and then living my life as if it is a typical Tuesday.
What is your love language? Why?
Sam: My love language is getting people things and doing something for other people that betters their life or situation they're in right now. I love picking up hints and then seeing what I can do if they need something, or if I can give them a gift that would not cheer them up but would make whatever they're doing better or easier. So, I guess gift-giving is probably my love language.  
What do you love most about yourself? How do you celebrate that? 
Sam: I really like how social I am, and I love the fact that I genuinely enjoy just talking to anyone that I meet. And I understand that that can be overbearing sometimes, because that's an everyday thing for me … which is part of the reason why I am a journalism major. I just think that communicating and getting to know people and their stories is the best way to make this world a better place.
What do you value most in a relationship and why? 
Sam: Honesty and open communication. For any interpersonal relationship I have, I only surround myself with people who continue to be completely open with me and not hide things. And also, just treat me as a human. Treat others the way you want to be treated. Be the best person you can be so that they can be the best person for you.
---
Names: Jennifer and John Green
Ages: 52 and 65
Residence: Bellingham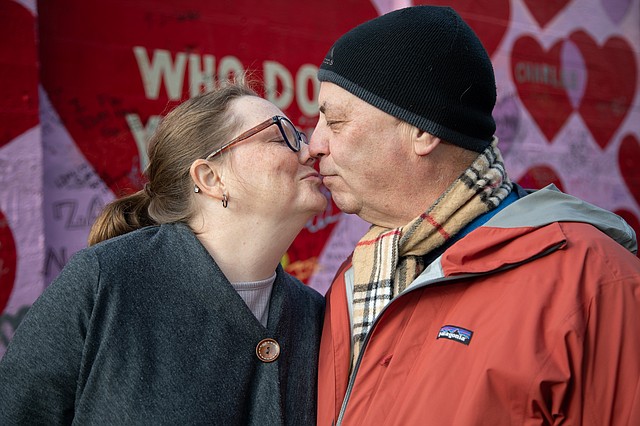 What are your 2023 Valentine's Day plans?  
John: Jen is a professor at Western. You're a professor in? 
Jennifer: Department of elementary education  
John: So, she teaches on Tuesdays from 5 to 9 p.m. 
Jennifer: Giving love to my students. 
John: I'm a house husband so I mainly do poetry, I'm in a lot of poetry groups. I'll write Jen a poem, which I usually do for Christmas, and for her birthday and Valentine's. And then I'm in a poetry Zoom meeting in the afternoon. At night I'm going to Village Books. Carla Shafer has an open mic poetry from 6 to 8 and then I'll go pick Jen up at Western. We'll probably have a glass of wine and some dark chocolate, right honey? 
Jennifer: Yeah  
What is your love language? Why?
John: What is that? 
Jennifer: There's like giving gifts, cooking...  
John: Jen writes poems to me also; we write poems back and forth to each other. 
Jennifer: But I would say that's less my love language to you. 
John: Yeah it's more my love language. 
Jennifer: What would mine be?  
John: You're a good baker. Jen made two pot pies from scratch tonight, because her birthday is on Groundhog's Day which is finished on Feb. 2, so we're still winding down from her birthday. I got sick so we had to cancel her birthday party, I got COVID. We're gonna celebrate it next Saturday. 
Jennifer: But yeah, I would say baking would be how I show love, not just to John but to friends and people. 
John: And we share chocolate and wine on the couch and we rub each other's feet. I rub her feet more than she rubs mine. 
Jennifer: That's very true.  
How long have you been together and how did you meet? 
John: John: In June it'll be 18 years. It's a great story. 
Jennifer: Speed dating. It was in Minneapolis. There was about 15 dates and the women stayed seated and the men moved around. I think he was date number seven, right before the break.  
John: You get five minutes with each person. 
Jennifer: He walked up to me, and he had clearly had the same conversation with everyone before me — 'What do you do?' 'Where do you live?' That sort of thing. And he looks at me and goes, 'Don't ask me where I live or what I do.' Not in a grouchy way but in a joking way. So, I'm like, 'Where have you lived?' Because that's all I could think of. And it turned out he had grown up overseas in three different countries, and I had lived in three countries as an adult. So that was sort of our link together to start us off.
John: Yeah, that was our magnet. I was born in Turkey, lived there five years, two years in Italy outside Rome and five years outside Brussels in Belgium. Jen was in the Peace Corps in Ukraine. 
Jennifer: Taught English in Japan and was an exchange student in Sweden.  
John: We're planning to go back to all six countries, and we've only actually been to one — we've been to Sweden a couple times. I wrote a poem about that.  
What is the secret to a healthy relationship? 
John: (Laughing) Pretty sure I know what it is, but go ahead Jen. 
Jennifer: Well, I think laughter helps. 
John: Humor for sure. 
Jennifer: Respecting each other and supporting each other in their dreams. It was my dream to go to graduate school and so John moved for that and followed me for my career. 
John: I think respect ... for marriage you respect the other person by being a good listener. Really listening.