Business
Whatcom roofers protest poor working conditions, retaliation
Mt. Baker Roofing asked to provide bathrooms, water, breaks
February 14, 2023 at 5:39 p.m.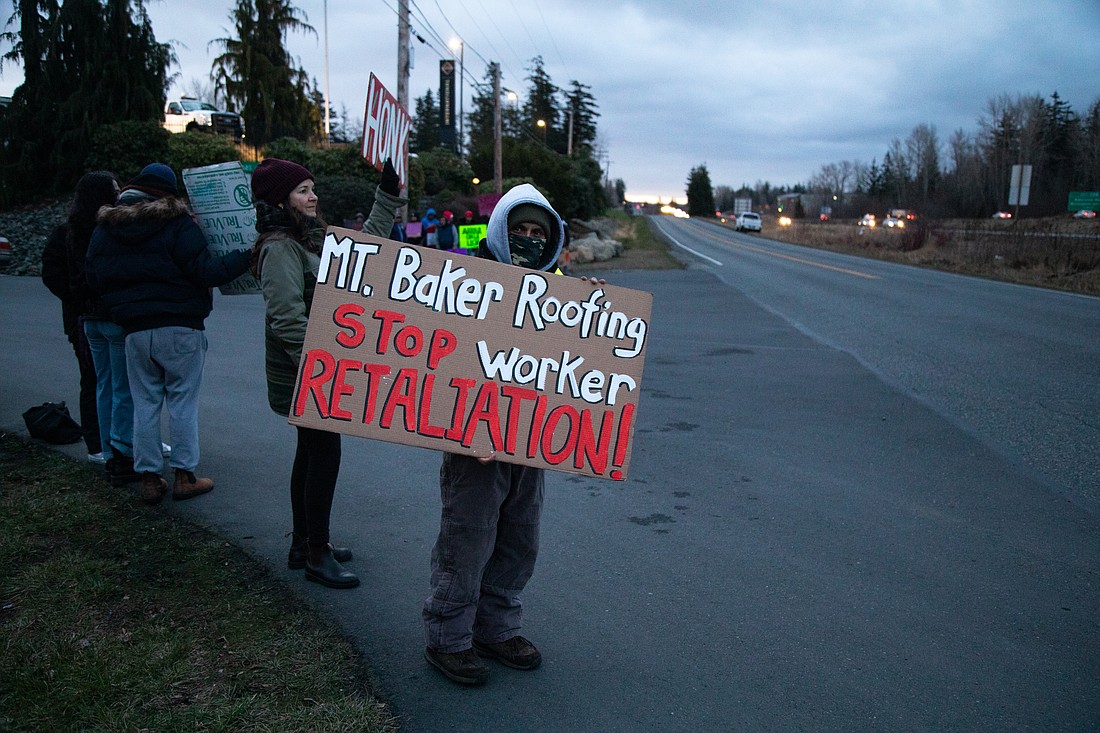 ---
---
Around two dozen Mt. Baker Roofing employees stopped work Monday, Feb. 13 and picketed Tuesday morning to call attention to the company's past failures to provide bathrooms, breaks and water on job sites. The company, however, said the accusations are unfounded. 
Protesters said the roofing company recently began providing those amenities, but only after a complaint by a worker was allegedly filed with Washington state Labor & Industries (L&I).
"Only because L&I showed up, they made the changes," said Vonifacio Vega, a former crew lead at the Mount Vernon location.
Mt. Baker Roofing owner Mark Kuske said he cannot comment on L&I related claims, but said the alleged lack of amenities is untrue and the company follows all Washington state labor laws. 
"We require that all job sites have restroom facilities, and we provide portable restrooms for our employees to take to the job site if no facilities are available," Kuske said in an email. "We provide water jugs for all crews and require that all job sites have access to water."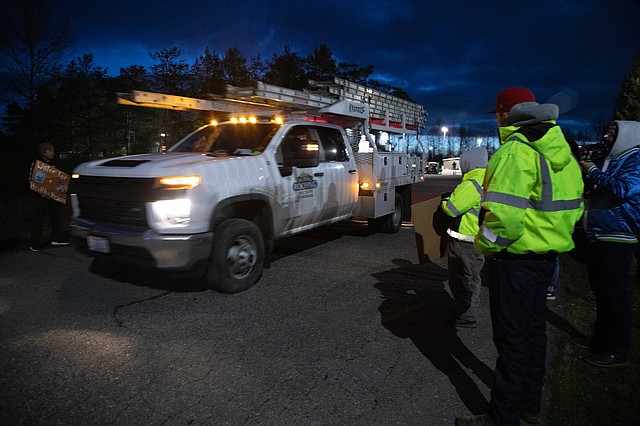 Vega said two weeks ago he and others made a list of demands and submitted it to his superiors. He said he reported to a safety and health meeting Feb. 13 — the first Vega had been to in his year and a half with the company — and he and his four team members were told there was no more work for them and to call back at a later time to see if there was work available.
Vega was joined at the Bellingham office by about a dozen workers and former workers, Familias Unidas por la Justicia, Community to Community and the Industrial Workers of the World Whatcom-Skagit Branch. 
"We also want the community to know that this place should not be in business until people have basic health and safety protections," said Edgar Franks from Familias Unidas por la Justicia. "Basic things like bathrooms and water should be a given. They shouldn't have to be asked for by the workers." 
Franks and Vega said they are calling for the company to give the workers they allegedly fired the opportunity to return to work. They argued there shouldn't be retaliation for raising issues with management. 
Kuske said no employees were fired in retaliation, but they had to downsize the workforce by about 5% due to the impact of a potential recession and the typical slowdown of work in the winter. Historically, he said, they rehire employees once business picks up in the early spring.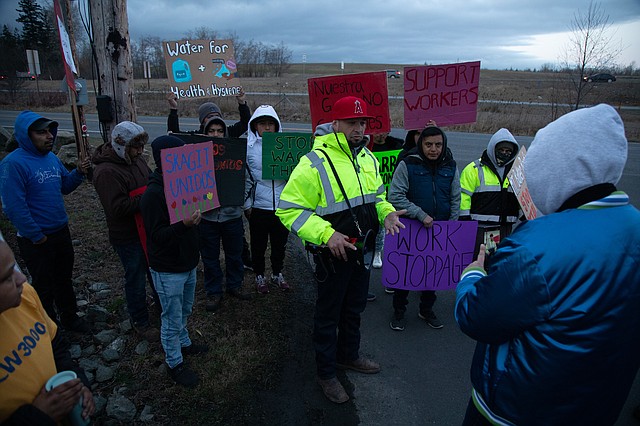 One goal of the work stoppage and the picket was to alert Bellingham workers and the surrounding areas about the frustrations Mount Vernon workers have and the reasons they believe the safety changes were made. 
The group will picket again Feb. 15 at the Mount Vernon office. 
Kuske estimates about 5% of the company's 113 employees participated in the work stoppage.