Business
Congressman visits 3D-printing manufacturer in Ferndale
3DX 'a game changer in manufacturing'
February 16, 2023 at 4:42 p.m.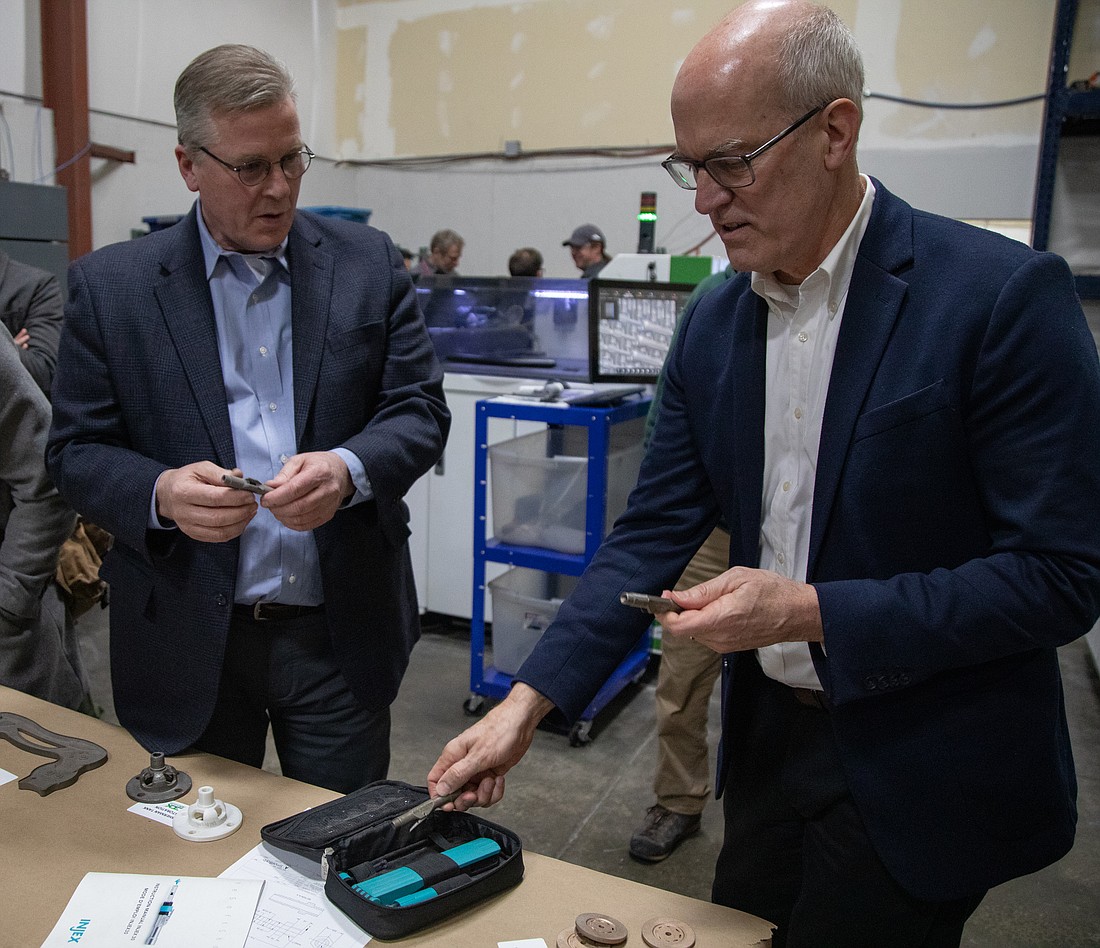 ---
---
FERNDALE — A congressman whose district is known for military sites and a major airplane maker visited a machine shop in Ferndale on Thursday, Feb. 16, to see what the future of manufacturing looks like.
During his tour of 3DX Industries, in an industrial park off Grandview Road, U.S. Rep. Rick Larsen learned how the small business uses 3D printers to make parts for Boeing and the Navy. Larsen's 2nd Congressional District includes a Boeing plant and a naval station in Everett, along with Whidbey Naval Air Station near Oak Harbor.
Larsen, a Democrat who has served in Congress since 2001, was interested in more than gaskets for Boeing and oversized screws for the Navy. Larsen said he was taking the opportunity, while Congress was out of session, "to reintroduce myself to the district."
North Whatcom County was drawn out of the 2nd Congressional District after the 2010 census, but put back in after 2020. Larsen also spent Feb. 16 visiting Northwest Indian College and city leaders in Ferndale.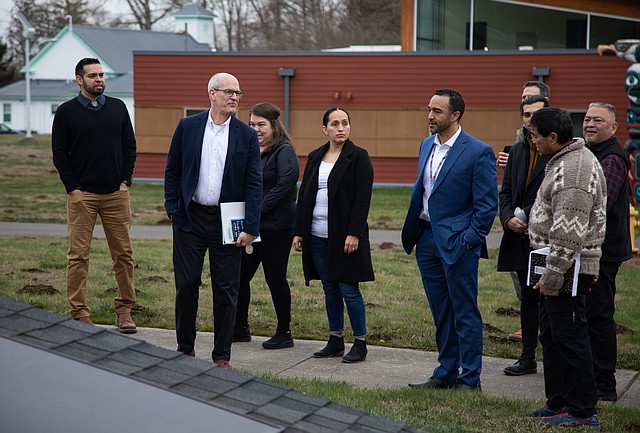 At 3DX, Larsen learned how the company is part of a revolution in manufacturing, using 3D printers to produce a wide range of parts from powdered stainless steel. Making products with printers instead of old-fashioned machine tools is less expensive and creates less waste, 3DX CEO Roger Janssen said. 3DX also makes a number of intricate parts that are too complicated to tool.
"We're a game-changer in manufacturing," Janssen said, adding that his shop with 20 employees has clients all over the U.S.
"We have solved a lot of problems, and there's a whole planet full of them waiting to be solved," Janssen said.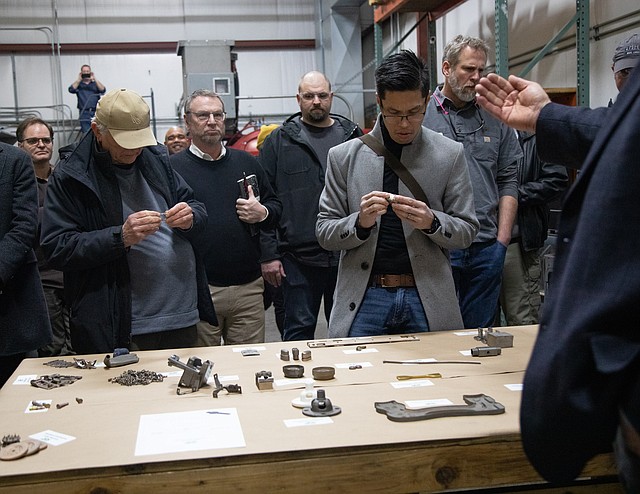 Janssen mentioned that 3DX will be working with another local high-tech company. Vicinity Motor Corp, which makes electric buses, will open a plant in Ferndale soon and 3DX will provide parts to Vicinity, Janssen said.
A local electric-bus manufacturer and the county's transit agency might seem like an ideal marriage, especially considering that Whatcom Transportation Authority is beginning to convert its fleet to all-electric.
For now, however, nothing is in the works between Vicinity and WTA.
"I'd say we're on one another's radar, but we're not working on a specific project as of yet," WTA Public Information Officer Maureen McCarthy said.