Faces in the Crowd
Janet Marino: Operations director for RE Sources
CDN's weekly community profile
February 24, 2023 at 5:05 a.m.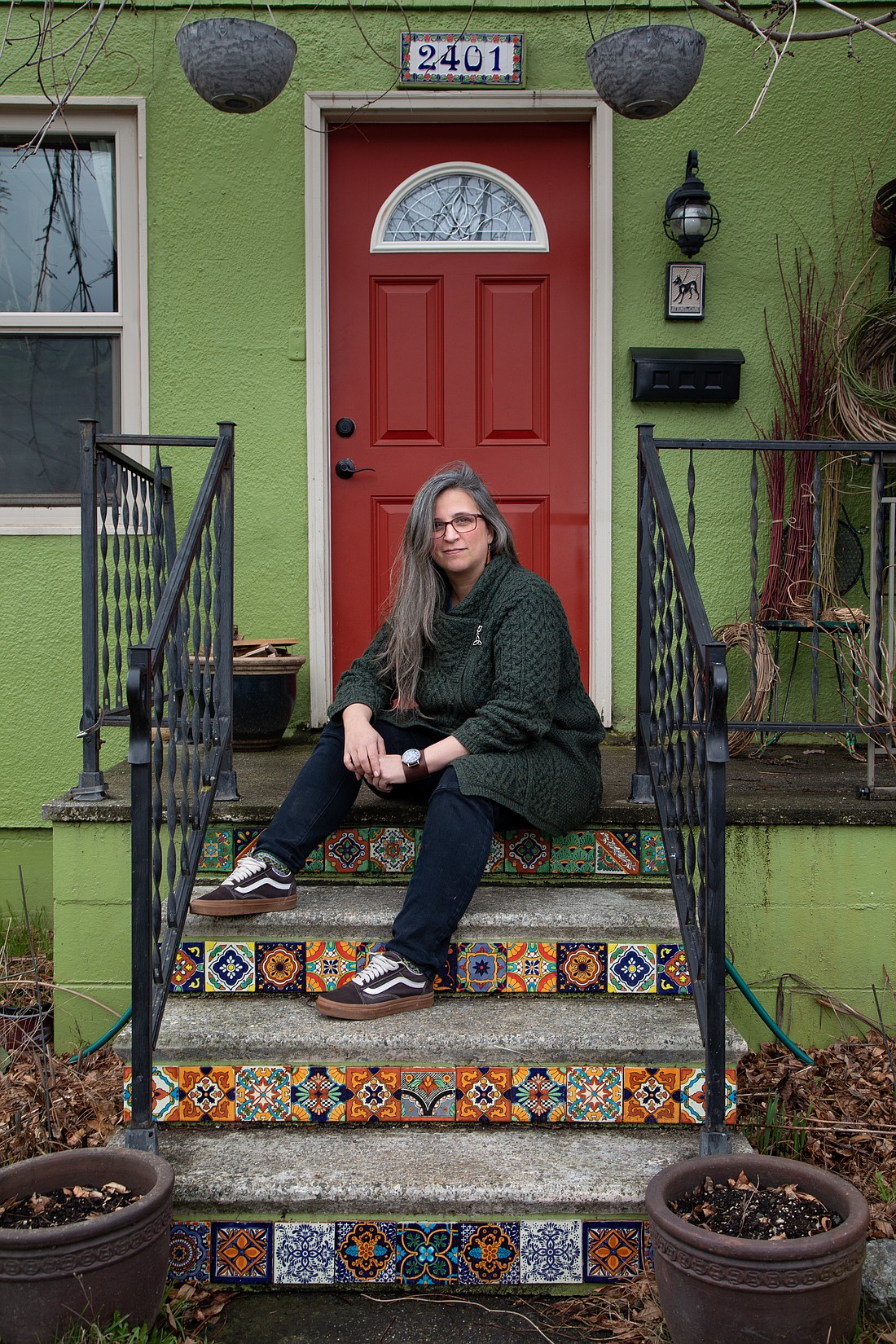 ---
---
Janet Marino
Age: 47
City: Bellingham
Lived here for: 39 years
Originally from: South Seattle
Notable: RE Sources Director of Operations; jewelry-maker, basket-weaver, gardener, activist, poker player, dog mom.
How would you describe a typical Monday compared to a typical weekend?
Lately my role at work has been a 9-to-5 logistics scheduled sort of time, so a lot of caffeine, a lot of calendars and a lot of lists on Mondays. Weekends, I try to keep as free and open for all my puttering and my projects as I possibly can. I recently switched from working in programs to working in operations, so I definitely like structure and routine in my work life and the complete opposite in my home life.  
What led you to your current role at RE Sources, and what has kept you there?
I worked at the RE Store for many years while I was in college and then for a while after college, and it really was my first job that I cared about and put my all into, and I was there for about seven years. It was very difficult for me to leave because I cared about it a lot and stayed for a long time. But I had to leave eventually because I needed to expand my skills and kind of hit the top there. Then I came back in 2016 as program director and it was a little bit like coming home.
What is something most people don't know about you?
I have terrible stage fright. I've gotten to the point where I'm pretty comfortable speaking in front of people, but I sing and play the guitar and I absolutely can't do it [in front of people].
What do you think is the secret to leading a fulfilling life?
At this point in my life, it's to keep learning and stay curious — curious about people, curious about systems, whether good or bad, curious about how things work and how they're built, curious about travel. For me, it's constant lifelong learning. I was never spectacular at institutional learning, but learning something on my own is an absolute pleasure.
What is the biggest risk you've taken — personal or professional — and was it worth it?
Two times in my life I have left the nonprofit world to go start my own business based on something I like to do. And it took two times (a book-binding venture and a Sicilian food booth) for me to realize that I am awful at commodifying the things I love, and that nothing steals the joy faster than doing that. Learning those lessons was definitely worth it. Now I know that I want to do what I like to do for myself, not necessarily for money, and I get to work in a field I care about.  
What are three simple things that bring you joy?
Making things with my hands: seeing the actual fruits of my labor, whether it's a little basket or jewelry, little drawings or even just making breakfast. The people that I love — and there are a lot of them. I'm really fortunate. And it's so cliche, but honestly, making my dog happy.
"Faces in the Crowd" is published weekly in print on Wednesdays and online Fridays. Have a suggestion for a "Faces in the Crowd" subject? Email us at newstips@cascadiadaily.com.