Kayaking
Boat race dedicated to late paddling advocate
'He was always really outgoing and pushing for higher'
February 25, 2023 at 6:19 p.m.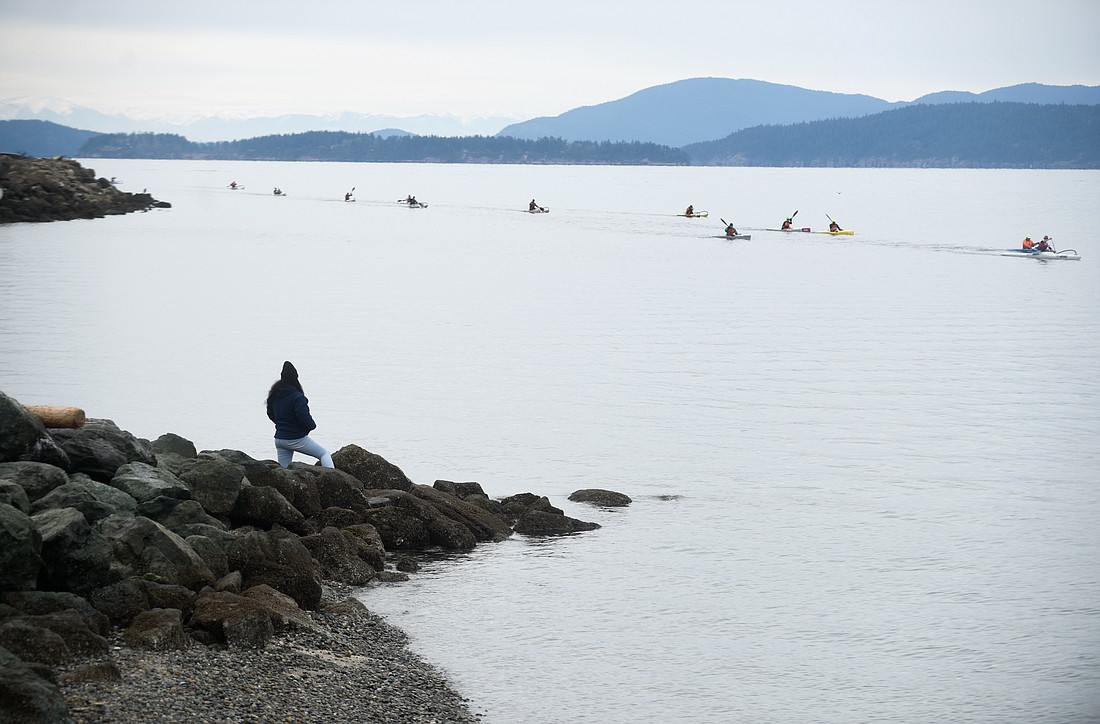 ---
---
Hot soup, portable heaters and warm clothes awaited racers as they returned to Marine Park Saturday morning with temperatures hovering in the mid-30s. The conditions were nothing new to the competitors. This was the fourth in a series of winter paddle-boat races that stretch to the end of April. 
The inaugural Peter Marcus Memorial Race, sponsored by the Bellingham Bay Outrigger Paddlers, was dedicated to Peter Marcus, an accomplished paddler and beloved member of the community who died of cancer on Jan. 28. Around 100 spectators showed up, many of whom were there in honor of Marcus. 
"We have representatives honoring Peter from Vancouver, [B.C.] the Gorge, from Portland, [Oregon], all up and down the I-5 corridor and into Canada," Race Director Janice Lapsansky said.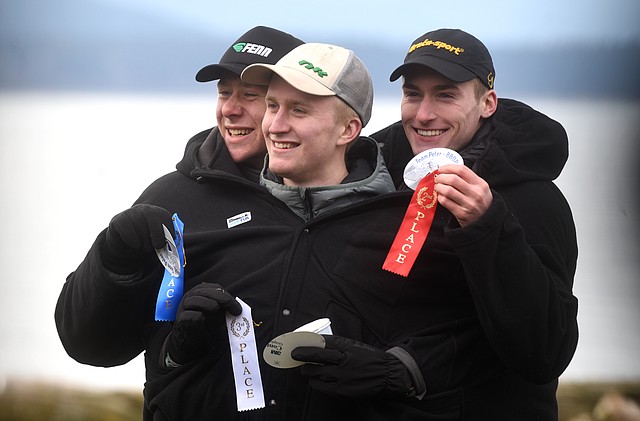 The number of participants, volunteers, family, and friends that showed up for the event is a reflection of the impact Marcus had on paddling, Lapsansky said. 
The event totaled 65 competitors across various classes of paddle boats racing down the coast around Clark's Point to Mud Bay before returning back to Marine Park. 
Jonas Ecker, 20, placed first overall, just 6 seconds ahead of Aaron Small, 21.  
Ecker, who grew up in Bellingham, now attends the University of Washington with Small. Both are slated to participate in tryouts this April for the U.S. National Team in the 2024 Paris Olympics.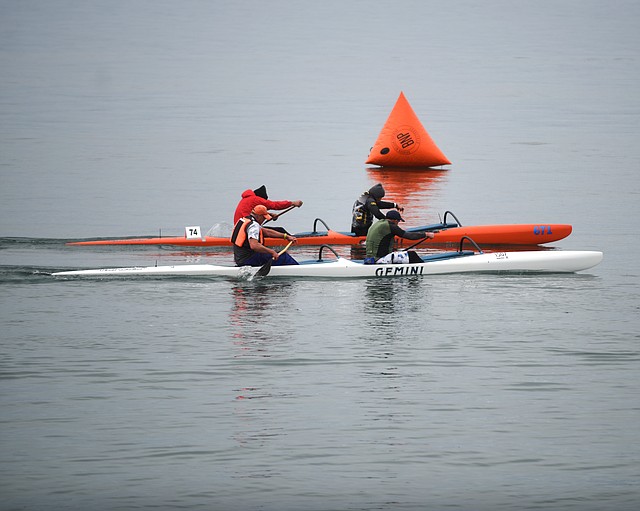 "All the workouts this week, I've had to chip ice off my boat, so it's been nice to not have to do that today," said Ecker, who added it was nice to compete in temperatures above 30 degrees. 
Following the race, huddles of people clutching their cups of soup could be heard discussing paddling and sharing stories about Marcus. During his life, Marcus was responsible for creating the Paddle 4 Food Relay and the Peter Marcus Rough Water race (formerly Bellingham Rough Water). 
Lapsansky, who is a member of the leadership of Bellingham Bay Outrigger Paddlers, said Marcus was an example for their organization when it came to his philanthropy. As a result, proceeds from the race will go to the Bellingham Food Bank and the Community Boating Center, a nonprofit that cultivates safe small-boat recreation on Bellingham Bay.
Bellingham Bay Outrigger Paddlers will donate 50% of net race proceeds and, coupled with the cash donations received, a total of a little more than $1,800 will be donated.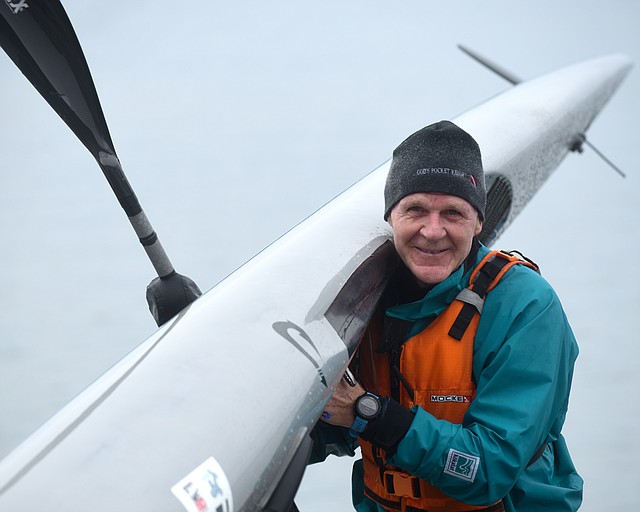 Kai Bartlett met Marcus in Maui through paddling. Later, Marcus reached out and asked him to do a Zoom class for the paddling community in Bellingham.  
Bartlett was diagnosed with Multiple Myeloma, a cancer of plasma cells, around the same time as Marcus in early January. Bartlett stayed in touch with Marcus through their experiences with cancer treatment. 
"He was always really outgoing and pushing for higher," Bartlett said. 
A gathering will be held at the Bellingham Cruise Terminal from 2–4 p.m. Sunday, Feb. 26 to honor Marcus and his legacy. 
A previous version of this story misreported the date of Peter Marcus' passing. The story was updated at 11:42 a.m. Feb. 27. Cascadia Daily News regrets this error.