The A-List
A&E calendar: Art walks, opera, comedy and Vivaldi
A curated selection of happenings in Whatcom and Skagit counties
January 4, 2023 at 5:20 a.m.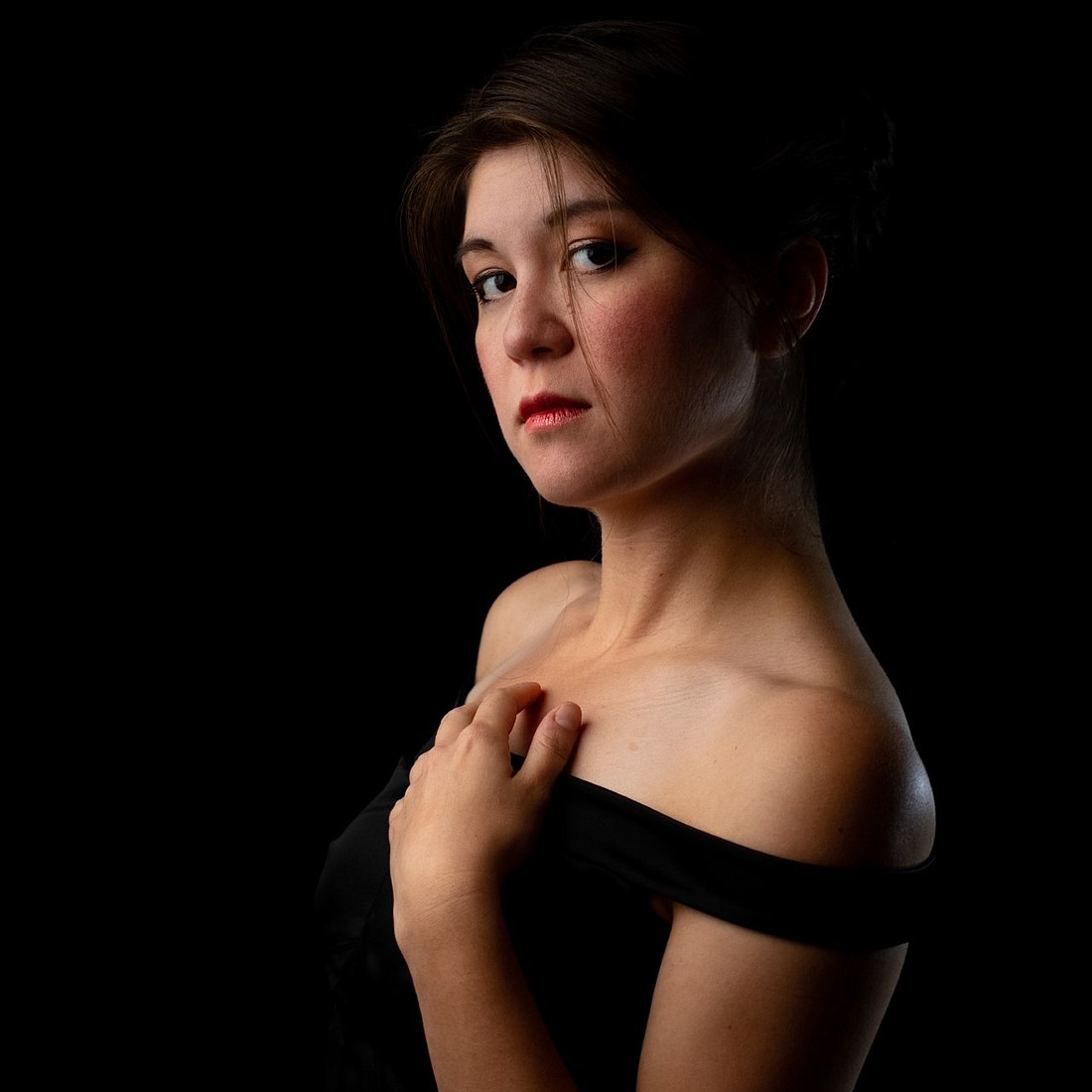 ---
---
Thursday, Jan. 5
Folk Festival Fundraiser
6–9 p.m., Aslan Depot, 1322 N. State St.
Celebrate the upcoming Bellingham Folk Festival with live local folk music, bingo, giveaways, merch deals and more. Additionally, $1 of every Aslan pint purchased will go toward the operational costs of this year's festival, which takes place Jan. 19–22. Info: thebellinghamfolkfestival.com.
The GBU
7:30 p.m., The Upfront Theatre, 207 Prospect St. 
Bellingham's longest-running improv show, "The Good, the Bad, and the Ugly," takes place every Thursday, featuring a rotating performance format as well as special guest players to make sure audiences get a show that can go just about anywhere. Tickets are $10–$15. Info: theupfront.com. 
Friday, Jan. 6
Small Works Show
11 a.m. to 5 p.m., Matzke Fine Art Gallery, Camano Island 
Head to this gallery and sculpture park at 2345 Blanche Way to view the 33rd annual "Honey, I Shrunk the Art" small works show featuring regionally known artists (each one has multiple artworks). The exhibit can be visited Fridays through Sundays, through Jan. 29. Info: matzkefineart.com 
Artwalk
6–8 p.m., downtown Anacortes
At this monthly event, take a look at the work of local painters and photographers at ONE Real Estate; peruse Mary Quintrall's acrylic paintings at the Majestic Inn and Spa; see pastel landscapes by Teresa Saia, landscapes and animals by Lorna Libert, photo encaustics by Kathy Hastings and more at Scott Milo Gallery (and in the studios above the gallery); and paintings by Jill McDougall and PNW-inspired screen-printed goods by Krysti Lacy at Ink & Wool. Entry is free and open to all. Info: anacortesart.com. 
First Friday and Art Walk
6–10 p.m., downtown Bellingham
Stroll the streets of the urban core at Downtown Bellingham Partnership's monthly celebration of local artists and galleries, places to dine and sip, late-night shopping, live music, performances and more. With fresh programming each month, the event provides opportunities to rediscover the city center throughout the year. Info: downtownbellingham.com. 
50 Shades of Velvet 
7:30 p.m., The Upfront Theatre, 207 Prospect St. 
At 7:30 p.m. every Friday and Saturday through January, watch this improvised romance novel come to life as performers create for you the most (awkwardly) sensual and (hilariously) passionate love stories. Please note the shows will likely contain adult themes and sexual content that may be inappropriate for some. At 9:30 p.m., stick around for Upfront Classic, an improv games show. Tickets are $10–$15. Info: theupfront.com. 
Beach Cat Comedy Open Mic
8 p.m., Beach Cat Brewing Co., 7876 Birch Bay Drive 
Nikki Kilpatrick hosts this free stand-up comedy show, which now takes place on the first Friday of the month. Signups start at 7:30 p.m., with each performer getting five minutes onstage. The event is 18-plus, with some mature content. There will be zero tolerance of "punching down" on marginalized groups of people. Tonight's show stars Andrea Entz. Info: asnailspace@gmail.com. 
Saturday, Jan. 7
Dockside Market 
10 a.m. to 2 p.m., Squalicum Harbor, Gate 5
Local fisherfolk will be selling their fresh and frozen wares at this twice-monthly market. Visit the dock early to find the best selection of seafood. Details and participating vendors and products are posted 24 hours ahead of sale days. Info: bellinghamseafeast.com. 
Resolutions for Writers
10 a.m. to 3 p.m., Village Books, 1200 11th St.
If you're looking for ways to boost your writing for 2023, sign up in advance for "Jump Start Your Writing Goals for the New Year." Hourly workshops, presentations and conversations about writing will be led by local writers Nancy Canyon, Cami Ostman, Chloe Hovind and Paul Hanson. Fees are $25 and include a boxed lunch from Evolve Chocolate + Cafe. Info: villagebooks.com.
'Much Ado About Nothing'
2 p.m., Lincoln Theatre, Mount Vernon
This National Theatre Live screening features Katherine Parkinson and John Heffernan leading the cast in Shakespeare's rom-com of sun, sea and mistaken identity. Dubbed "a blissful revival" by Telegraph, the action takes place in a family-run hotel on the Italian Riviera. Tickets are $14–$18. Info: lincolntheatre.org. 
Dixieland All Stars
2–5 p.m., VFW Hall, 625 N. State St.
Bellingham Traditional Jazz Society hosts this monthly concert and dance, with Bob Storms' Bellingham Dixieland All Stars performing a mix of hot New Orleans-style jazz for listening and swing dancing. The event is appropriate for all ages. Entry is $5 for students, $15 for members and $20 for non-members. Info: bellinghamjazz.com. 
Patty Haller/Weston Lambert Opening
3–5 p.m., Smith & Vallee Gallery, Edison
Attend a meet-and-greet for this exhibit featuring Haller's forest-inspired paintings and Lambert's sculptures. The exhibit, plus Corey Urlacher's sculptures in the Flex Gallery, "Hall of Antlers," can be seen from 11 a.m. to 5 p.m. Thursdays through Mondays through Jan. 29. Info: smithandvalleegallery.com. 
Winter Glitter Ball
7 p.m., Mount Baker Theatre, 104 N. Commercial St.
The Bellingham Queer Collective will host this event celebrating all progressive-minded people ages 18 and older, including those who identify as queer, lesbian, bisexual, nonbinary, female, un-gendered, transgender and cisgender. The ball will include dancing to the music of DJ Capture Entertainment, with appetizers, desserts, coffee, tea and a no-host bar. Tickets are $25. Info: mountbakertheatre.com.

A Night with the Nakatanis
7 p.m., First Congregational Church, 2401 Cornwall Ave.
Bellingham Festival of Music hosts the 12th anniversary of its Welcome Home Concerts with siblings Christopher, Danielle and Lindsey Nakatani. The three have graduated with majors in voice (opera) and are looking to further schooling or breaking through the crowded field of opera performance. Entry is free to students; suggested donation is $15 for adults. No tickets will be required. Info: bellinghamfestival.org.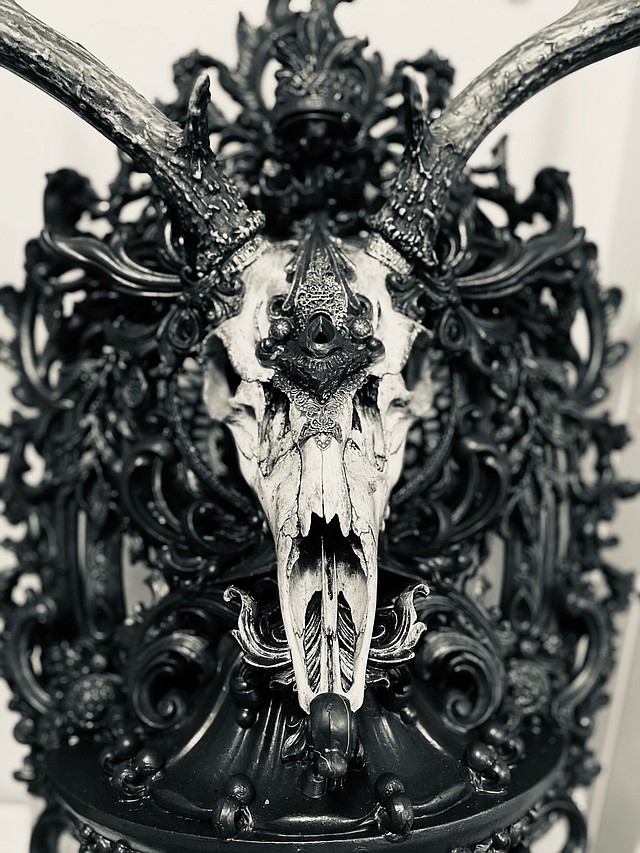 Sunday, Jan. 8
Second Sunday Jazz
2 p.m., Anacortes Public Library, 1220 10th St.
The Beserat Tafesse Quartet will perform at this monthly community concert. Tafesse, a jazz trombonist, grew up with a wide array of musical and cultural influences, including traditional Ethiopian jazz. His work includes the Grammy-nominated album "Art of the Arrangement" by Doug Beavers, one of many projects he has gladly lent his horn-playing to over the years. Info: library.cityofanacortes.org. 
Peter Ali
2 p.m., New Prospect Theatre, 207 Prospect St. 
"Songs from the Heart" will be the theme of this concert by the celebrated Native American flutist. Playing a variety of styles, Ali will demonstrate the music of various plains and woodland tribes, as well as flute styles from the Nordic lands and Egypt. Tickets are $15. Info: newprospecttheatre.org. 
An Evening of American Song
7:30 p.m., Performing Arts Center, WWU
Baritone Marcus DeLoach and pianist Grant Loehnig will present an evening of 20th- and 21st-century songs by American composers, including the world premiere of "Somewhere in Italy," a song cycle by Western Washington University composer Charles Halka. Entry is free and open to the public. Info: cfpa.wwu.edu. 
Depot Comedy Club 
8 p.m., Aslan Depot, 1322 N. State St.
At this monthly event featuring top-tier stand-up comedians from around the region, Chase Mayers will host, Duane Goad will headline the event, and Natalie Holt and Quinn Fitzgerald will fill in the guest spots. Goad is a Canadian-born, Seattle-based comedian who has entertained audiences all over the United States and Canada with his quick, sarcastic and self-deprecating style of comedy. Tickets are $20. Info: aslanbrewing.com. 
Monday, Jan. 9
Happy Hour Music
3:30–5 p.m., FireHouse Arts and Events Center, 1314 Harris Ave.
Hear Loch Clark on trumpet and fluegelhorn, and Bill McDonough on piano when the musicians perform some of their favorite jazz tunes. Tickets are not required to attend the show, although cash donations are gladly accepted. Info: firehouse-aec.com. 
Tuesday, Jan. 10
Chuckanut Sandstone Writers Theater
6 p.m., Village Books, 1200 11th St.
Read your original poems, prose, essays and plays for up to seven minutes at this monthly Open Mic, which takes place the second Tuesday of the month. Carla Shafer will emcee the event, which can be attended in-person or on Zoom. Pre-registration to read is encouraged, as space is limited. Info: villagebooks.com. 
Craig Romano
7 p.m., Backcountry Essentials, 214 W. Holly St.
As part of its Speaker Series, Bellingham Mountaineers will host the "Backpacking Washington" guidebook author to discuss the second edition of his perennially popular book. Romano will spotlight spectacular backpacking destinations from the wild Olympic Coast to the canyons of the Blue Mountains (and more). Entry is free. Info: bellinghammountaineers.com. 
Wednesday, Jan. 11
Greg Williamson Quartet
6:30 p.m., FireHouse Arts and Events Center
Noted jazz drummer, percussionist and composer Greg Williamson will lead this band hosted by the Jazz Center of Bellingham. Through the 1990s, the musician was seen often onstage leading and contracting with icons like Don Rickles, Bob Newhart and Joan Rivers; and as a regular collaborator with jazz vocal icon Ernestine Anderson. Tickets are $10–$20. Info: jazzcenterofbellingham.org. 
Thursday, Jan. 12
'When Jack Met Jill'
8 p.m., New Prospect Theatre, 207 Prospect St.
Bellingham Theatre Guild presents this one-act play by Adam Szymkowicz at 8 p.m. Thursday through Saturday, and 1 p.m. Sunday at the venue's Lucas Hicks Auditorium. Directed by Suzanne Mackay and a cast of local actors, the play follows the mostly-post-bucket lives of the famous couple throughout time and the ages as they struggle with the definitions of their relationship to each other. The play is the guild's official entry to the Kaleidoscope State Theatre Festival, which takes place Feb. 9–12 in Tacoma. Tickets are $15. Info: newprospecttheatre.org. 
Menace on the Mic
8:30 p.m., Menace Brewing, 2529 Meridian St. 
Want to take a chance at performing standup comedy? Show up early to sign up for your spot, then stick around to see the action unfold. The free event takes place every other Thursday. Info: menacebrewing.com. 
Friday, Jan. 13
PROMPT
6–9 p.m., FireHouse, 1314 Harris Ave.
Writers, speakers, singers and movers can gather at PROMPT: An Evening for Poets. The event's proposition is that the whole evening is a prompt and a good excuse to come together with anyone curious about what it is to create, share and lean into what you love about writing, music and movement. Please sign up in advance to read, play music, sing or dance. Entry is $1–$23 (pay what you will). Info: firehouse-aec.com. 
Saturday, Jan. 14
Quartetti
7 p.m., FireHouse, 1314 Harris Ave.
The Bellingham Community Chamber Orchestra presents an eclectic selection of movement from string quartet literature performed by the full orchestra. All works will be played without a conductor in the tradition of the string quartet. Info: firehouse-aec.com. 
Sunday, Jan. 15 
Bellingham Symphony Orchestra 
3 p.m., Mount Baker Theatre, 104 N. Commercial St. 
Soloists David Feingold (guitar), Yaniv Attar (guitar), Erika Block (clarinet) and Denise Dillenbeck (violin) will join this "Vivaldi Reimagined" concert, featuring Vivaldi like you've never heard before. Ryan Dudenbostel's engaging and informative pre-concert lecture will take place at 2:15 p.m. in the smaller Walton Theatre. Seating is limited, so please plan accordingly. Please note face masks are required for all BSO performances. Tickets to the show are $15–$39. Info: mountbakertheatre.com. 
Before heading out to attend in-person happenings, check with individual venues to make sure the event is still taking place as scheduled.
The A-List appears weekly on Wednesdays. To submit an event for consideration, email calendar@cascadiadaily.com.