Drink Cascadia
New year, new beer
Plus, some booze-free options for Dry January
January 11, 2023 at 5:10 a.m.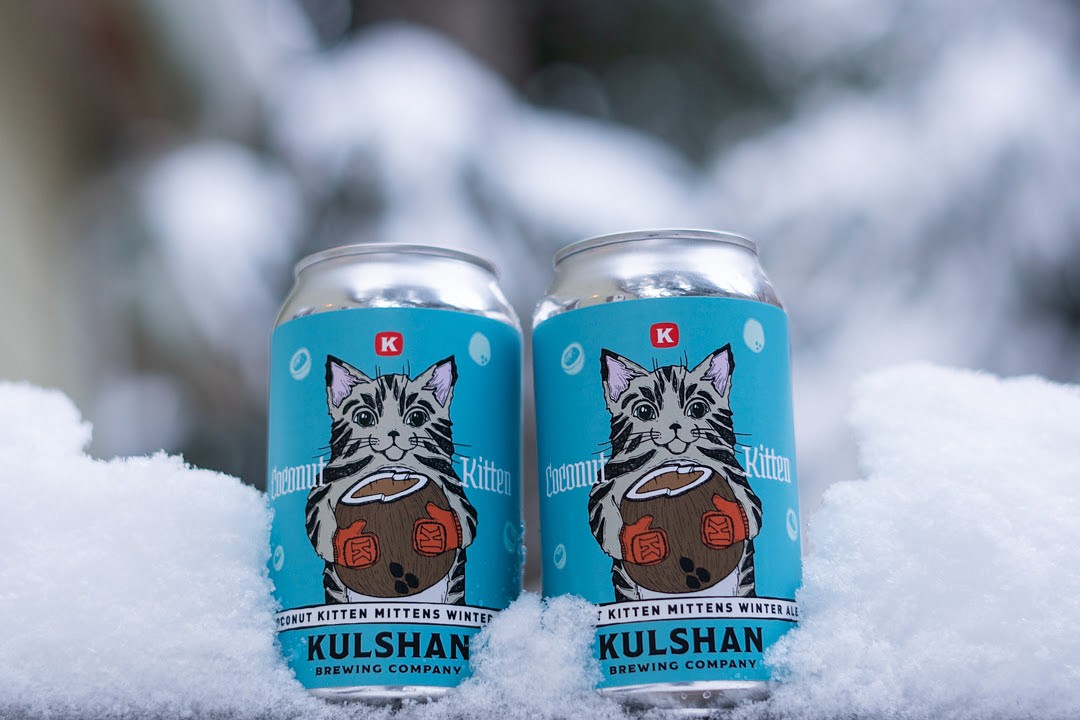 ---
---
Last year at this time, in my introductory Drink Cascadia column, I lamented the state of affairs that was January 2022. To shamelessly quote myself: "I haven't visited a single drinking establishment yet this year. Thanks a lot, omicron," I wrote. "Instead of sitting on a barstool, I've been sitting on my couch drinking Kulshan Coconut Kitten Mittens, obsessing over Wordle and scrolling social media for news and entertainment."
Much has changed — I stopped playing Wordle many moons ago — yet much remains the same. COVID continues to rear its ugly head, Kulshan Coconut Kitten Mittens is back in cans and I haven't visited any bars yet in the new year. But overall, we're in a better place than we were a year ago. Omicron was so bad many local businesses voluntarily closed to weather the storm. Today, breweries, bars and restaurants remain open for business.
This column has evolved over the past year, too. What began as a weekly column eventually moved to every other week (there's not that much beer news around here). In 2023, we're reducing Drink Cascadia's frequency to monthly to free up some of my time and make room for other content. 
Going monthly presents an obvious challenge in timeliness. I'd rather not tell readers about "new release" beers that came out three weeks ago, so I plan to shift Drink Cascadia's focus further in the direction of profiles, stories and opinions. Think of it as a quality over quantity approach: less frequent, more in-depth coverage of our local scene. Feel free to email me with story ideas.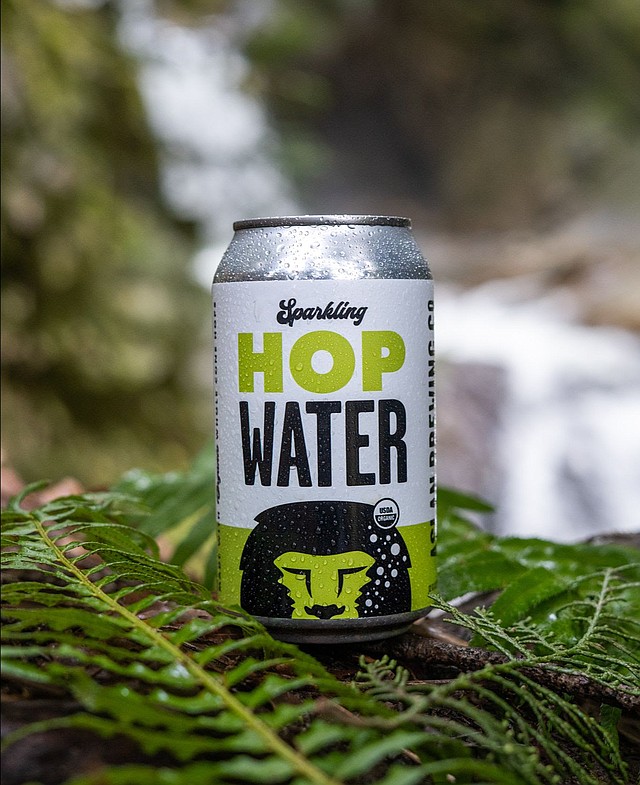 A non-alcoholic new year
If you're participating in Dry January this year (or avoiding alcohol for any reason), local breweries and taphouses may be the last thing on your mind. But don't write off your local drinking establishments just yet — most offer non-alcoholic (N/A) options to quench your thirst. 
Aslan Brewing's organic Sparkling Hop Water is a shining example. Made with whole cone Chinook and Cascade hops, it's the closest you can get to a beer if you're craving something hoppy. Bring some home in cans, or try it on tap at Aslan and The Depot.
Another hoppy contender is Kombucha Town's Cascadian Hop 'booch. Featuring Cascade and Citra hops, you can find this locally-made beverage at grocery stores and taprooms around the region.
At Terramar Brewing & Distilling in Edison, N/A options abound. Try Terramar's house-made root beer, sparkling cider and ginger soda. 
"We also have many new mocktails that bartender Aubrey created for Dry January," proprietor Jen Barker said. "We can always make mocktails year-round. Even if they aren't listed on the menu, you just need to ask the bartender what they can make you."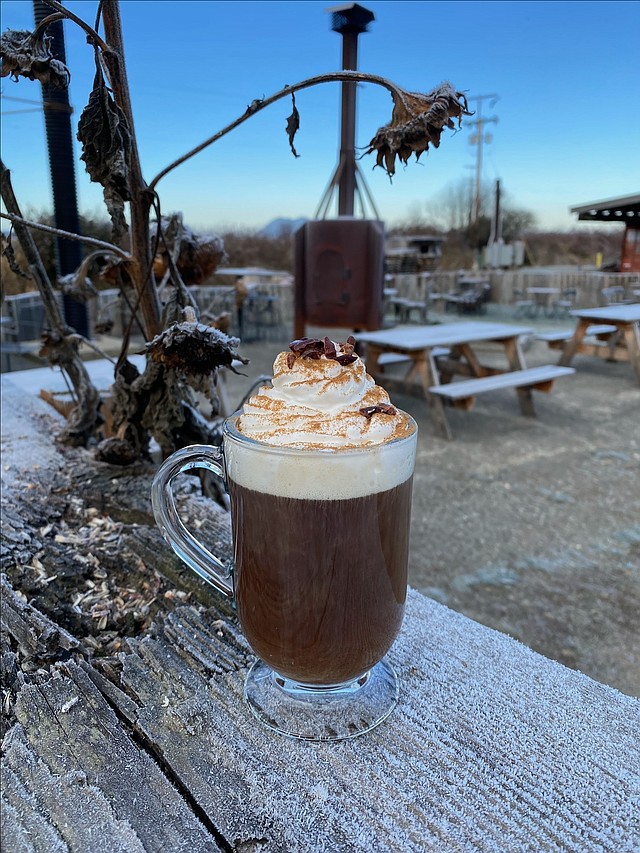 Terramar's mocktails not only sound delicious, but they can also be quite healthy. The Cold Crusher, for example, is made with "an immunity-boosting shot of fresh orange, lemon and ginger juice, pure honey, and a kick of cayenne pepper." Skip your trip to the smoothie bar and just stop by the brewery!
On the warmer (and more indulgent) side, Terramar also offers cinnamon hot cocoa, rosemary chamomile tea, and chai tea lattes.
Terramar isn't the only brewery around making its own sodas. Boundary Bay and the North Fork have offered house-made root beer for years. Twin Sisters Brewing pours fresh, filtered bubbly water. And Stones Throw Brewing in Fairhaven makes a weekly batch of N/A ginger ale.
Maybe you want to sit in a taproom and drink coffee (or tea). You can do just that at ROAM, Wander Brewing's second location. On weekends at Otherlands Beer, Second Breakfast (aka brunch) is served from 10:30 a.m. to 2:45 p.m. with tea service and coffee available.
Finally, you'll find N/A beer at various breweries and taprooms around town. Many local establishments serve Athletic Brewing's alcohol-free beer as an alternative to the kind that gets you in trouble.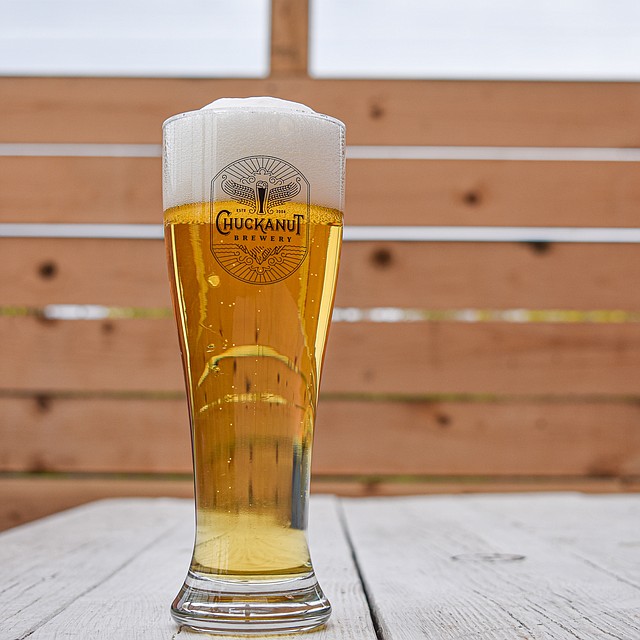 Beer and spirits news
• Garden Path Fermentation in Burlington has released The Garden Paths Led to Flowered, a hoppy golden ale. This seventh edition of the beer is made with Skagit Valley malt, raw wheat and a variety of hops. Foudre-fermented and dry-hopped with whole flower Saaz from Hops Skagit, it's available in cans at Garden Path. 
• Nearby at the Port of Skagit, Chuckanut Brewery has released its Altbier Ale in limited edition cans. What's an altbier, you ask? An alternative beer, perhaps? Something like that. Düsseldorf, Germany continued making alt ("old") ale in the 19th century when lager was taking off across the country. Full of malt flavor with a dry finish, this lager-like ale pairs well with food. While you're there, try Chuckanut's new Italian-style pilsner — made with Italian-grown malt. 
• Kulshan Brewing and the North Fork have released a new collaboration beer, The Cat's Pajamas. This dark, medium-bodied winter warmer is available now at both Kulshan locations and the North Fork Barrel House.
• Starting Jan. 12, tickets will be available for a Spirits & Cider Stroll, a Feb. 9 event put on by Downtown Bellingham Partnership featuring a night of spirits and cider tastings at 11 downtown venues. History and appetizers will also be on the menu at each location. 
Brandon Fralic's Drink Cascadia Column runs on the second Wednesday of every month. Reach him at drinkcascadia@gmail.com.