Outdoors
So long, Bellingham — for now
Columnist points compass north, to Alaska
January 12, 2023 at 5:00 a.m.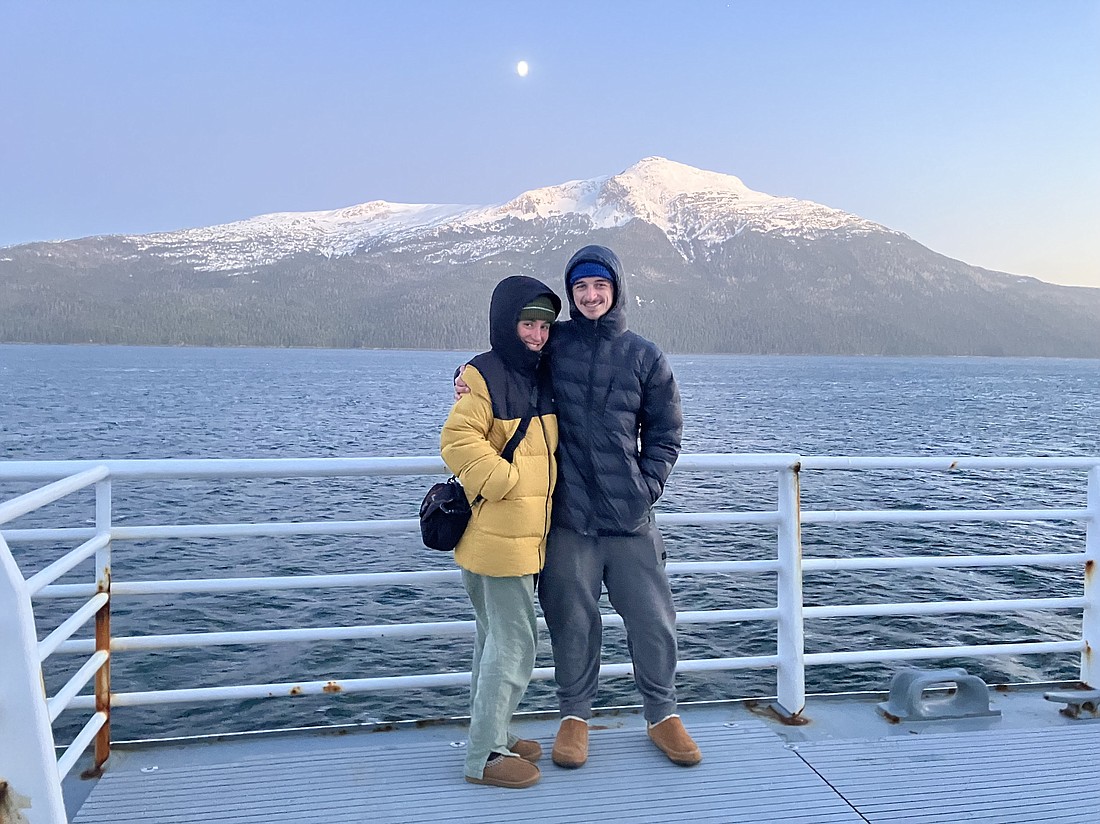 ---
---
Bye, Bellingham.
I woke up slowly on a recent winter morning. Our bed faces downtown Barkley Village, and I could watch the last of the rust-colored leaves fall through a broken crease in my blinds. I took a deep breath of the stiff apartment air and braced myself for the day to come.
I stood up, ripped the bedding off my former bed and stuffed it into the last of our moving boxes. I brushed my teeth, cleaned the sink after, and crumpled my Alaska State Ferry ticket into my pocket.
My partner, our husky Mac, our cat Meatball, and I, would soon embark on a three-day marine highway journey up to Juneau, Alaska, where keys to our new home await us. With short notice we quickly, and stressfully, packed up our comfortable Bellingham life and headed North.
I have spent 19 of my 23 years living in Bellingham, but this last year, moving back home felt different. In a lot of ways, this little town I grew up in felt rather big. Like there was so much to explore that I had forgotten about, or never known.
While running the never-ending errands that moving entails, I drove by Vital Climbing Gym — a place I frequented many late nights and early mornings. Vital had such a positive impact on my Bellingham life. It gave me a place to push myself both physically and mentally; it gave me a healthy, creative and adrenaline-pumping activity to do during those dark hours of the night that often feel dull; and most importantly, Vital gave me a community. I have begun seeking experiences that make me forget to check the time, and Vital always provided just that.
I wish I could give that place a hug.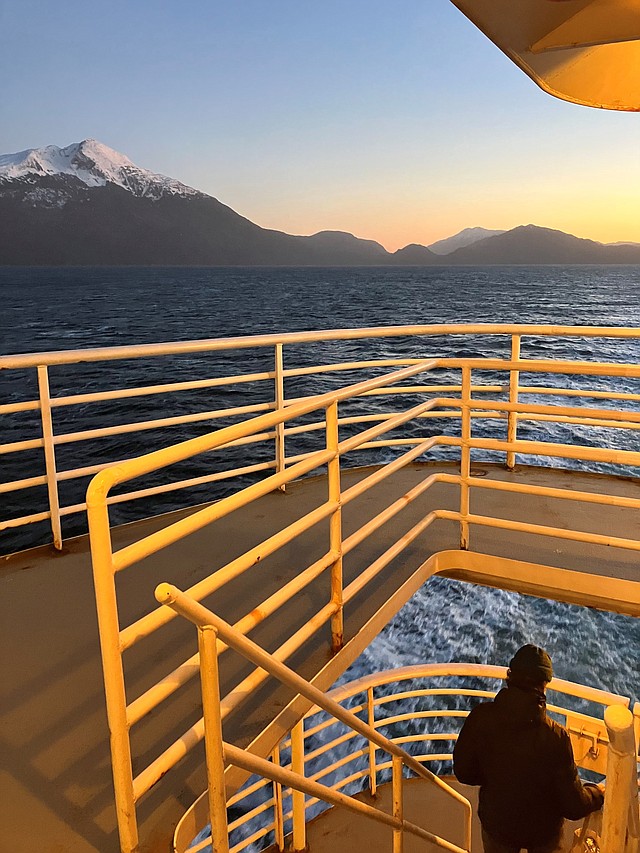 Soon enough, my Vital daydream was interrupted by the glass-encased Aslan Brewing building. I was stopped at the light on Magnolia Street and could see all my pals running eager customers buckets of poutine and Batch 15 IPAs. I felt a smile creep up on me as I thought back on the time I dropped a tray of seven different colorful dipping sauces on a guy in a white shirt.
I have yet to work for a company that truly puts people and the planet before profit, but I always felt proud to say I worked for Aslan — even though I despised continuously asking the question, "Would you like sweet potato or waffle fries with that?"
As the light flickered green, I decided my next errand would just have to wait. Without thinking, I headed toward Whatcom Falls Park. I pulled into the lower lot, grabbed my bright yellow rain jacket, and set off. Whatcom Falls is a familiar place — my dad and I spent many of my childhood days wandering those trails. As I got older, I forgot how special of a place it was to me.
Last year I got into biking. My dog, Mac, and I would start in Barkley and take the Interurban Trail over the Alabama Bridge, into Whatcom Falls for a swim, follow Whatcom Creek into downtown, climb at Vital then eat a veggie Eggenue at Avenue Bread, finishing it all off with a coffee, usually from Camber. These are some of my favorite Bellingham memories.
Walking alongside the creek, I wondered if I was going to miss the smell of pines and saltwater, or if Juneau was going to have rivaled smells. I wondered how different the people were going to be, and if I would fit in.
Was I going to be envious of all my friends shredding Mount Baker pow? Should I bring my mountain bike? How is it possible that it rains more there than here? Where was I going to climb? What if moving to Alaska is the wrong thing to do? What if it's the best decision I have ever made?
Answers will slowly be discovered.
I know very little about my future, but what I do know is I will always find peace and comfort in Bellingham. And I hope to stay connected to my Bellingham roots by confiding to all of you Cascadia Daily News readers my triumphs and failures in Alaska. Hopefully, soon, I will start discovering answers to the myriad of unnerving questions.
CDN outdoors lifestyle columnist Kayla Heidenreich writes monthly; heidenreichmk@gmail.com.