Community
Gnome of the Month Club in Everett accepting new members
Subscribers receive gnome-inspired lawn ornament each month
January 13, 2023 at 5:00 a.m.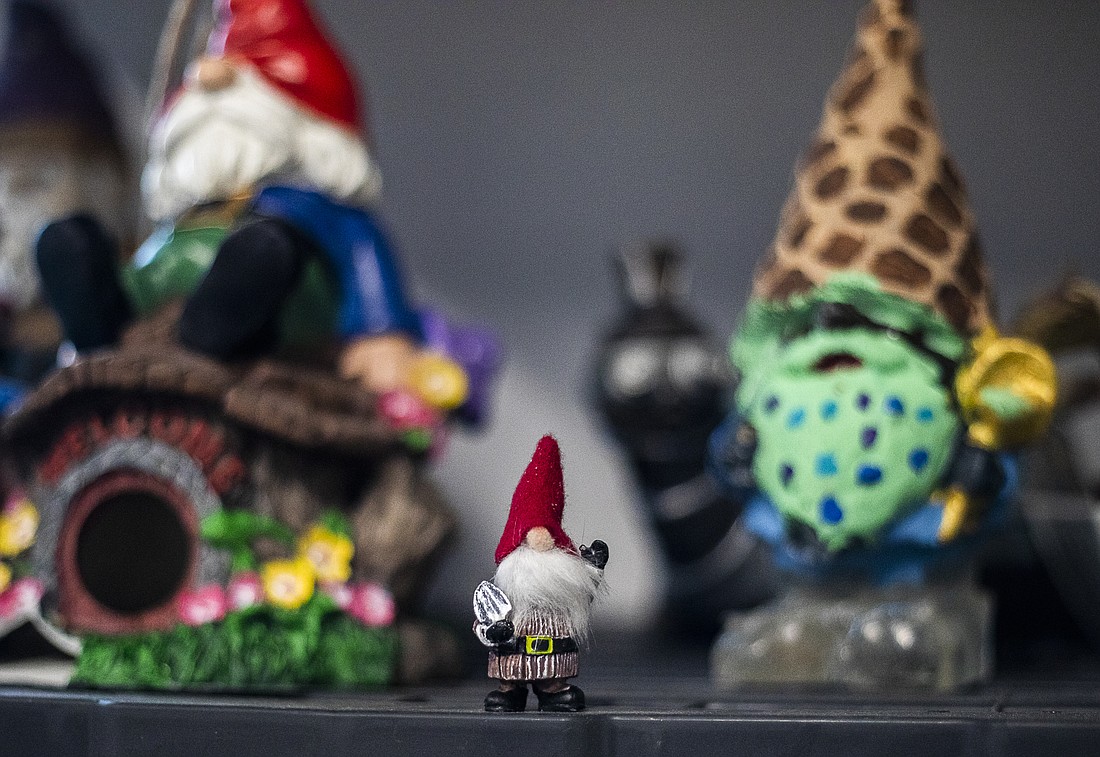 ---
By Eric Schucht, Everett Herald
---
SULTAN, Snohomish County — Drivers passing through Sultan on U.S. 2 may have spotted this eye-catcher: a sign promoting the Gnome of the Month Club.
The name says it all.
Each month, subscribers receive a surprise gnome-inspired lawn ornament, along with a knick-knack like a mug, T-shirt, fridge magnet or bumper sticker. The kits also include a postcard-size calendar featuring that month's gnome. The cost is $30 per box. People can subscribe for one, three, six months or a full year, and cancel at any time.
The service is the brainchild of Ryan Tiland, 32, who launched it last year. In his first month he had about five subscribers, all friends and family. Today he says he has more than 70.
"It's a lot of gnomes to ship by the time you get them all," Tiland said. "It's two cars full."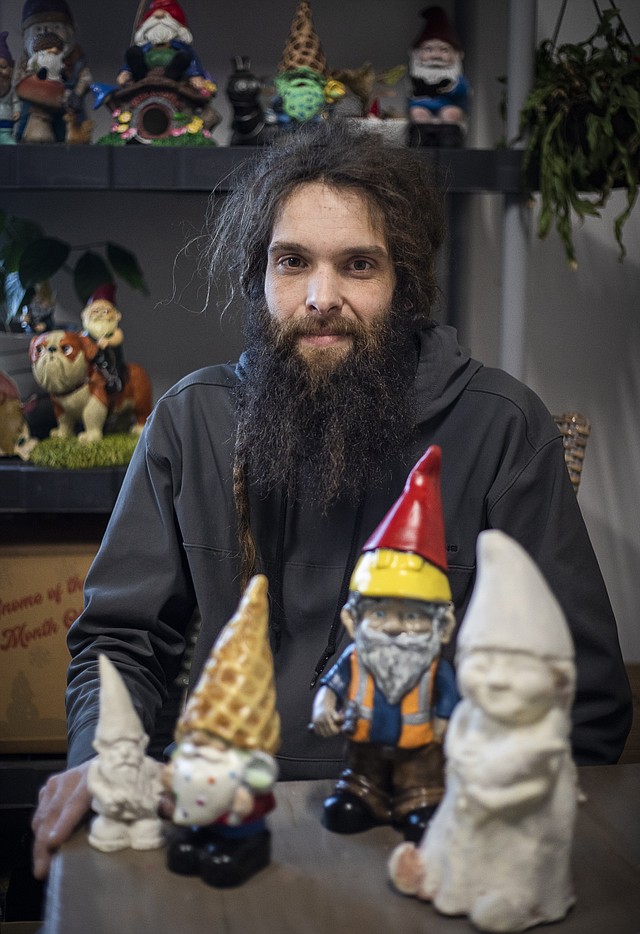 Tiland originally planned to sell gnomes he created himself, but demand quickly overtook him. So he sources his 6- to 12-inch tall gnomes from retailers on the online wholesale marketplace Faire.com.
Tiland looks for lawn ornaments that aren't like the ones sold by big retailers like Walmart or Amazon, and buys from multiple sellers for variety. May's gnome was a gruff-looking fellow riding saddle on a bulldog, and December's gnome wore a festive pine tree hat.
Tiland has a collection of about 50 gnomes at his Sultan home and sports a few gnome tattoos from his youth. So with all that and the business in mind, does that make Tiland his neighborhood's official gnome aficionado?
"I guess, at this point, but it was never the intention," Tiland said. Making and selling gnomes "was something I was into, and if I'm into something I like, I'll do it. I'll get into a thing."
Before the club, Tiland ran a very different kind of business. He performed mechanical and fiberglass repairs on boats under the name NW Custom Fiberglass. About two years ago he stepped away from that line of work after he was diagnosed with Crohn's disease, a chronic illness that can cause abdominal pain.
"I had no clue I had it until I got pretty sick," Tiland said. "And it was like emergency-room sick."
A flare-up left him unable to perform the heavy physical labor that comes with boat repair. He spent a year and a half in recovery and felt devastated.
"I was pretty down," he said. "I was disappointed in my life."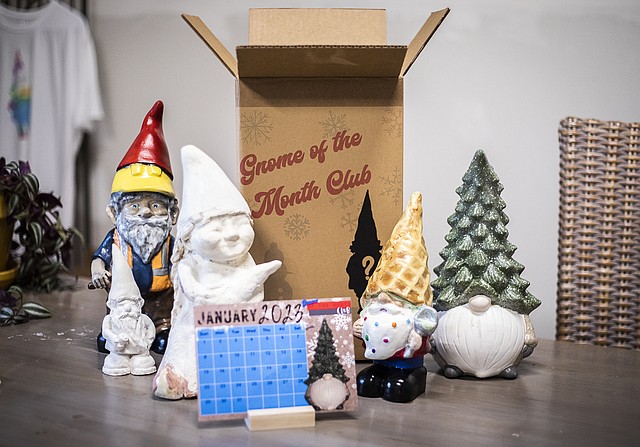 To keep busy, his wife, Keenyn Tiland, encouraged him to work on art projects. He started out making fiberglass birdhouses. But one day, as Tiland set out to repair some of his damaged garden gnomes, his wife suggested he create his own.
"When I was sick, it was just funny," Tiland said about making gnomes. "It's light-hearted. Everything else sucked at the moment."
Sculpting gnomes out of clay wasn't too physical for Tiland and he do it in between his weekly doctor visits. Plus it was safe to do around his kids, ages 9 and 3.
A year ago, Tiland, aided by his previous business experience, decided to turn his new hobby into a job. But he didn't just want to have an online store, as he thought it would be difficult to compete with other established retailers. His wife is an accountant and had done work for a company that made a subscription box, so the two decided to go with that business model. Tiland said people find the mystery aspect of not knowing what kind of gnome they'll get each month intriguing and it turns the product into an experience.
Tiland's ultimate goal is to sell his original gnomes wholesale and donate a portion of sales to Crohn's disease research through a program he calls "Gnomes for Crohn's." He can make five gnomes a day out of one silicon mold, but to make hundreds would be impossible. So Tiland turned to Kickstarter for help and launched a crowdfunding campaign to raise $11,000.
If the campaign meets its goal by 7:05 a.m. on Jan. 22, then Tiland will receive the money and use it to scale up production. The three designs he wants to mass-produce are The Ice Cream Gnome, The Gnome Mom and The General Contractor Gnome.
Regardless of whether the campaign succeeds, Tiland wants to continue growing his customer base. What that entails, gnome-body knows.
"What are your plans? I don't know. I'm going to make it go somewhere," Tiland said of Gnome of the Month Club. "Ultimately, just somehow keep building it."
For more information, visit gnomeofthemonth.com.