Recreation
Disc golf for beginners: Free, accessible way to learn the game
Whatcom Disc Golf Club hosts skill clinics at Bellingham Sportsplex
January 15, 2023 at 5:59 p.m.
|
Updated January 17, 2023 at 12:35 p.m.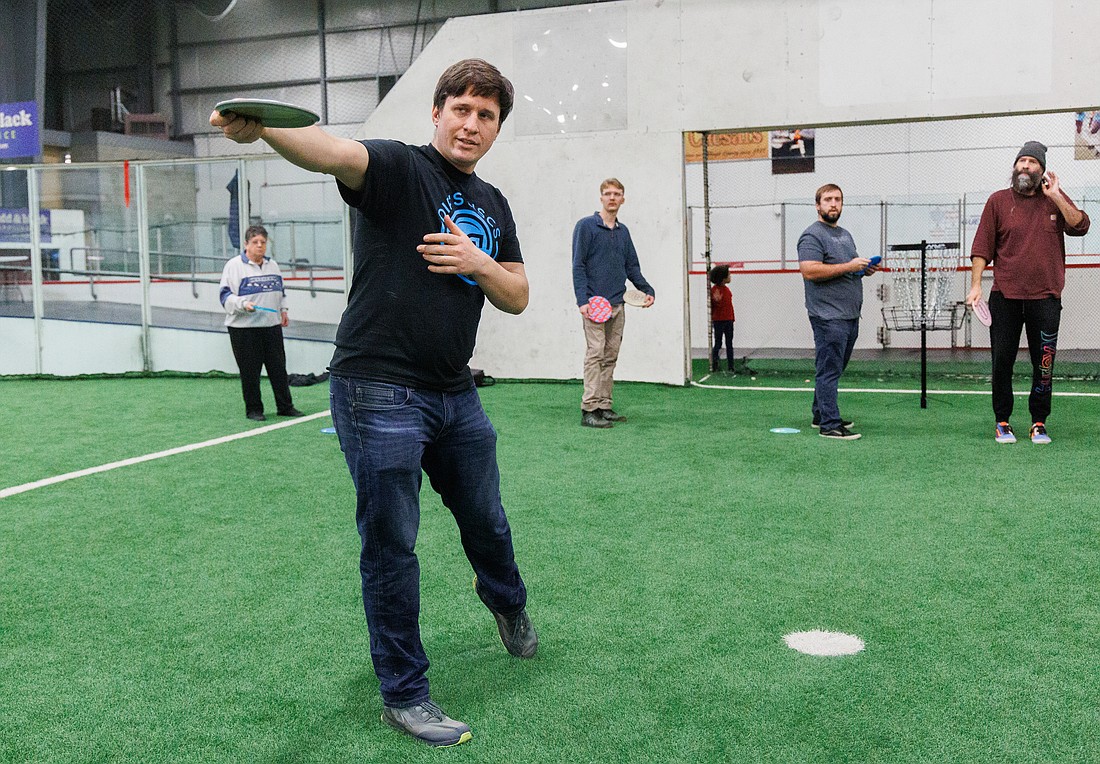 ---
---
To many, disc golf is nothing more than wondering, "What's that odd, elevated chain basket doing in the middle of a forest?" To others, it's a passionate hobby and even a livelihood for a small population.
Disc golf is a sport that requires as much technique and skill as traditional golf, on courses that don't require so much maintenance and space. It employs similar rules and principles but uses discs and baskets instead of clubs and balls.
The Whatcom Disc Golf Club (WDGC), a local 501(c)(3) nonprofit organization, is actively growing the sport in Whatcom County, with a primary goal of hosting events and working alongside county parks and recreation departments to increase the sport's local reach and accessibility, according to the WDGC mission statement.
Disc golf is growing faster than ever before, with the Professional Disc Golf Association (PDGA) seeing record increases in new members since 2020.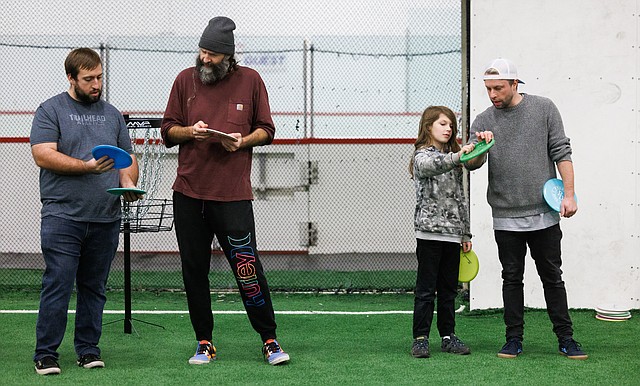 Part of the club's work is offering free clinics to all ages, teaching basic skills and techniques that help beginners enter the sport with some guidance.
The club's first clinic of 2023 was at the Bellingham Sportsplex on Jan. 13, with a focus on approach shots and basic form.
There will be two more on Jan. 20 and Jan. 27, and each clinic will focus on different skills and aspects of the game, said Bill Rink, the president of the WDGC. The final two will have an emphasis on putting and driving — just like traditional golf. 
Jason Einfeld, a machinist by trade and PDGA disc golfer on the side, is a club member and clinic instructor. Finding ways to get people involved in the sport is important, Einfeld said, especially in a county that features multiple high-quality courses.
Whatcom County courses are located in Bellingham, Ferndale, Sudden Valley, Blaine, and soon, according to the WDGC website, Lake Padden. 
"It's fun to play anyways, but when you get better at it, it gets really addicting and really fun," Einfeld said.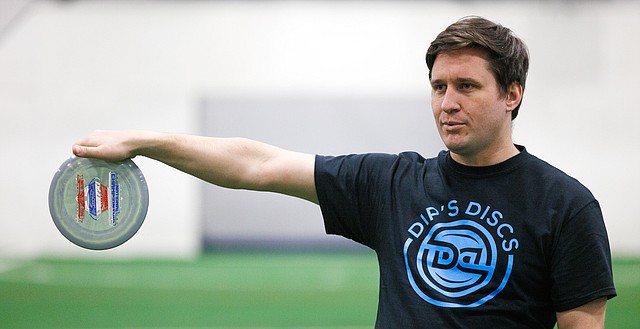 While there are avenues to playing professionally, especially now more than ever, disc golf doesn't have to be all about competition. The clinics aim to create a low-pressure environment to try something new.
The club expects to run the free clinics twice a year, indoors in the winter and outdoors in the summer, Rink said. 
Einfeld and Rink agreed on what makes the sport so enjoyable: Flinging the disc and watching it soar.
"There's just something about watching the flight of the disc and being able to make it do what you want it to, especially when you're in the woods," Rink said. "The flight is just beautiful to watch."
Rink began playing disc golf in 1998 when he moved to Bellingham, just two years after the Cornwall Park course was established.
"My uncle got us discs for Christmas, and we all went out there [to Cornwall]," Rink said. "I've been hooked ever since."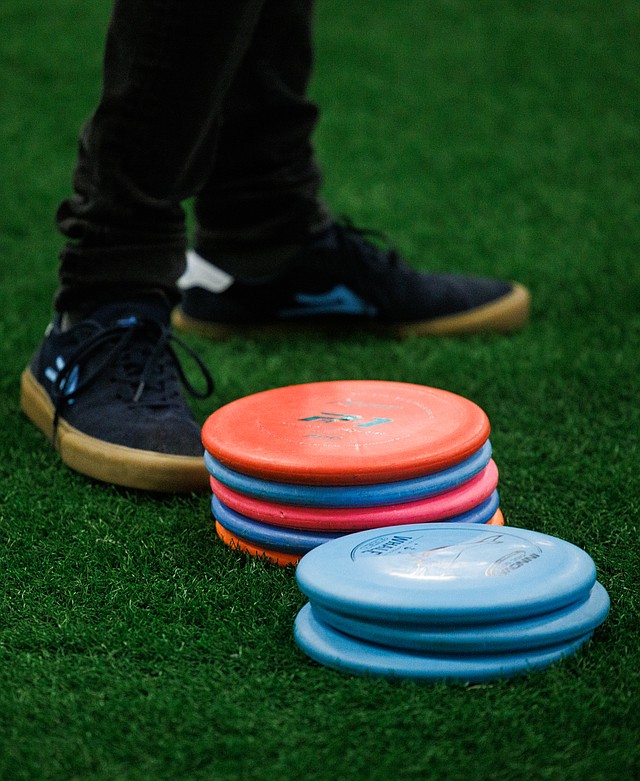 Einfeld is a veteran disc golfer but didn't get serious until three years ago. He has since gained sponsorship and competes in professional tournaments.
"It's getting pretty big now," Einfeld said of the professional scene. "It's actually legitimate for some of the [less known] people to work their way up there."
The clinics are far from the only event hosted by the WDGC, and a full list of events is available online. 
Membership requires a $15 signup fee followed by a $10 membership fee. The club currently has around 600 active members, Rink said. All of the proceeds go back into helping grow disc golf in Whatcom County.
An immediate perk for members includes access to play the 18-hole Mossy Roc Disc Golf course in Sudden Valley, which is normally closed to non-Sudden Valley residents.
A previous version of this story misspelled Whatcom Disc Golf Club clinic instructor Jason Einfeld's name in a photo caption. The story was updated on Jan. 17, 2023, at 12:35 p.m. to reflect this change. The Cascadia Daily News regrets the error.