Community
Squalicum High School teacher saves choking woman
Erin Hoopes performed Heimlich at coaches' convention
January 28, 2023 at 5:01 p.m.
---
---
Erin Hoopes, a Squalicum High School health and physical education teacher, may have saved the life of a woman by performing the Heimlich maneuver on her as she choked on food.
"I was weirdly calm but anxious to get it done and done right," Hoopes said.
The Heimlich maneuver, popularized in 1974, is recommended by medical professionals when someone is choking and is unable to breathe. 
Hoopes, who is also the head cross country and track and field coach at Squalicum, used the maneuver during a dinner at the Washington State Track and Field Coaches Association convention in Tacoma last Friday night where hundreds of people were in attendance.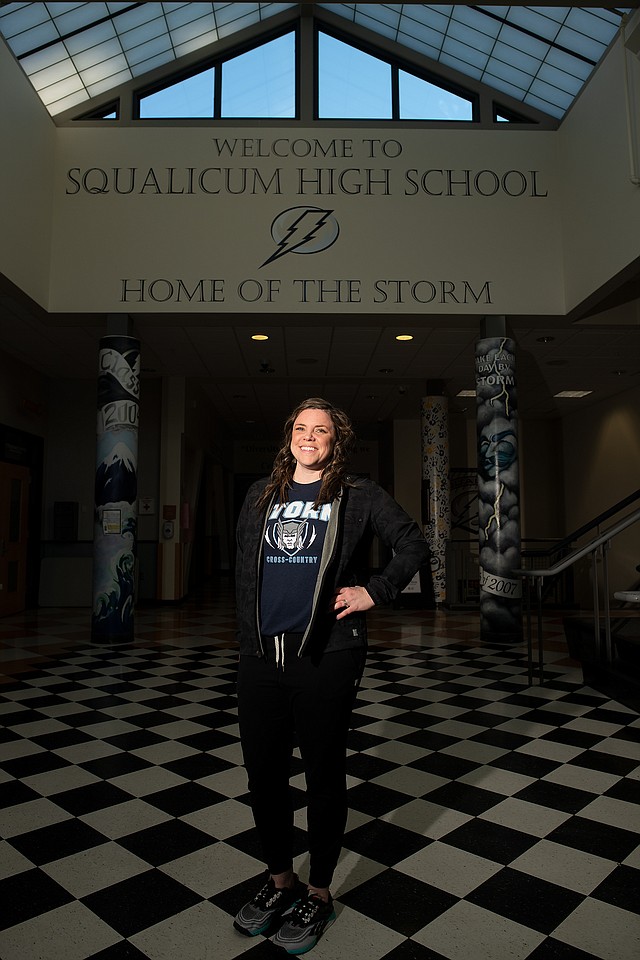 While dining in the banquet hall, a woman approached Hoopes' table and gestured that she was choking. A colleague began performing the Heimlich, then Hoopes asked to take over. She made a fist in front of the woman's stomach and lifted her up, performing two abdominal thrusts. Then, she sat the woman down and performed two back blows and the "steak went flying."
Though Hoopes didn't get the name of the woman she saved, she said the woman did thank her.
"I told her she did the right thing because sometimes people are embarrassed and try to leave the area and then they can't be helped by someone," Hoopes said.
She first learned the Heimlich maneuver in high school and was required to learn it in order to coach basketball at summer camps. 
All coaches and health and physical education teachers are required to become first aid and CPR certified every year, taking classes in August before school starts, Hoopes said.
Hoopes also teaches CPR twice a year in her health classes at Squalicum, as well as how to use an Automated External Defibrillator (AED). She said it's important to know techniques like the Heimlich to the point of being confident enough to apply them if a situation arises.