Faces in the Crowd
Steve Meyers: Longtime projectionist at Pickford Film Center
CDN's weekly community profile
June 9, 2023 at 5:00 a.m.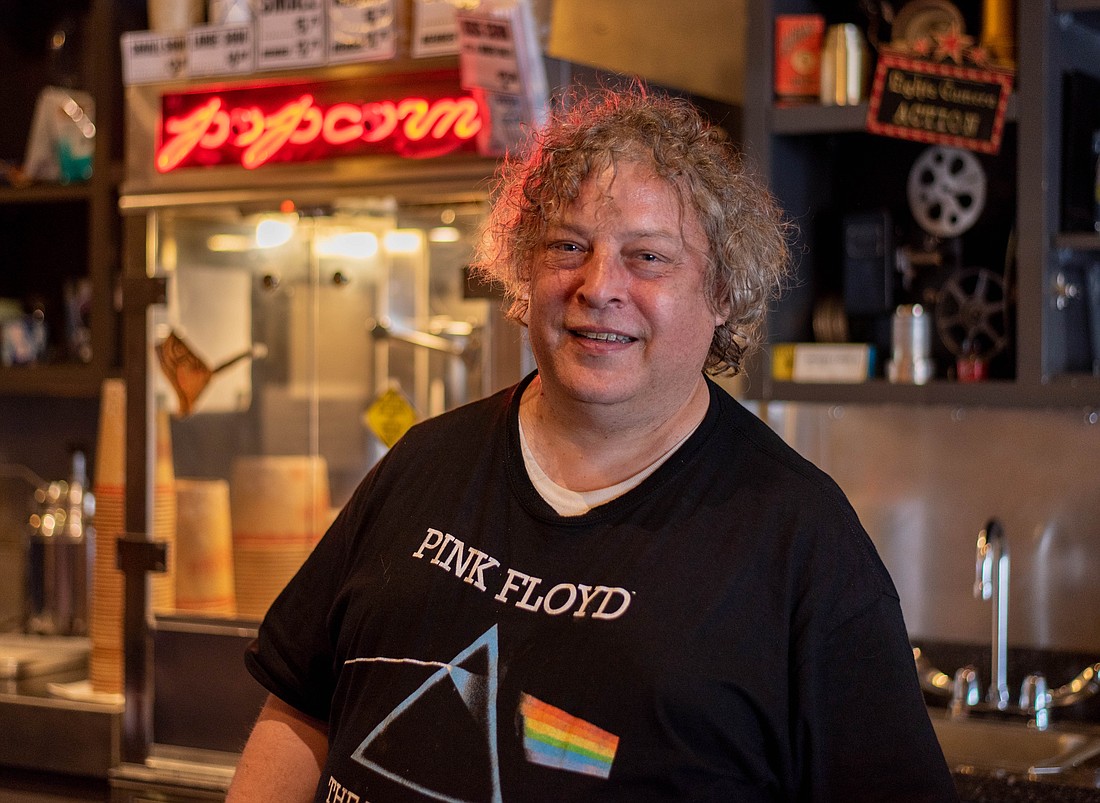 ---
---
Steve Meyers (he/him)
Age: 56
City: Bellingham
Lived here for: Off and on since birth
Originally from: Bellingham
Notable: Volunteer coordinator, projectionist and Rocket Sci-fi series coordinator at Pickford Film Center 
How long have you been working at the Pickford?
Twenty-two years as an employee. I volunteered before that.
What first drew you to volunteering and then joining the staff?
I just loved the small theater. I came to the Pickford when it was the Grand, previously. I just adored it. It was being run by two people, so some of the time it would be closed because someone would be sick or something.
When the Grand closed down, the business was really tough at that point. Studios would withhold movies from small theaters, so they were fighting an uphill, valiant battle. So, yeah, when Bellingham citizens got together to save the Grand and ended up retitling it the Pickford that was pretty exciting. I got involved around the time they were doing the first Fairhaven outdoor movies.
What's kept you at the Pickford?
It's still really exciting and fun to be here. Movies never get old. I think the public may have something to do with that. The Pickford public's really great. The volunteers are awesome, too. And frankly, there are Pickford members that still come here every week that have been coming here as long as I've been here.
Kids grow up, too, and sometimes they have to re-introduce themselves. That just happened. There was a young kid that had watched sci-fi movies at the Pickford when he was about 5 and now he's in high school.
What's a typical day at work like for you?
You come on in and you fire everything up, both out here with the popcorn machine and melting the butter, making the coffee, then you go up to the projection booth and turn the projectors on. They're all digital now. Make sure everything's working, do your sound test and then you come back down here in enough time to let the volunteers in. Then you open the doors and wait for people to come — entertain them.
Do you see yourself being at the Pickford a while longer?
I don't know if it will be another decade, but I've loved being here for all these eras of the Pickford and all the great people who have been here. I'll have to pass the baton at some point.
Describe your perfect day off.
Fitting in a movie, and then being able to do some really good writing and then taking a long walk around town. And hooking up with friends for what-have-you. Being able to walk (downtown) is kind of nice. I've lived in my apartment about 20 years, as well.
"Faces in the Crowd" is published weekly in print on Wednesdays and online Fridays. Have a suggestion for a "Faces in the Crowd" subject? Email us at newstips@cascadiadaily.com.