The A-List
A&E calendar: High school musicals, emerging art and memorable music
A curated selection of happenings in Whatcom and Skagit counties
March 1, 2023 at 5:20 a.m.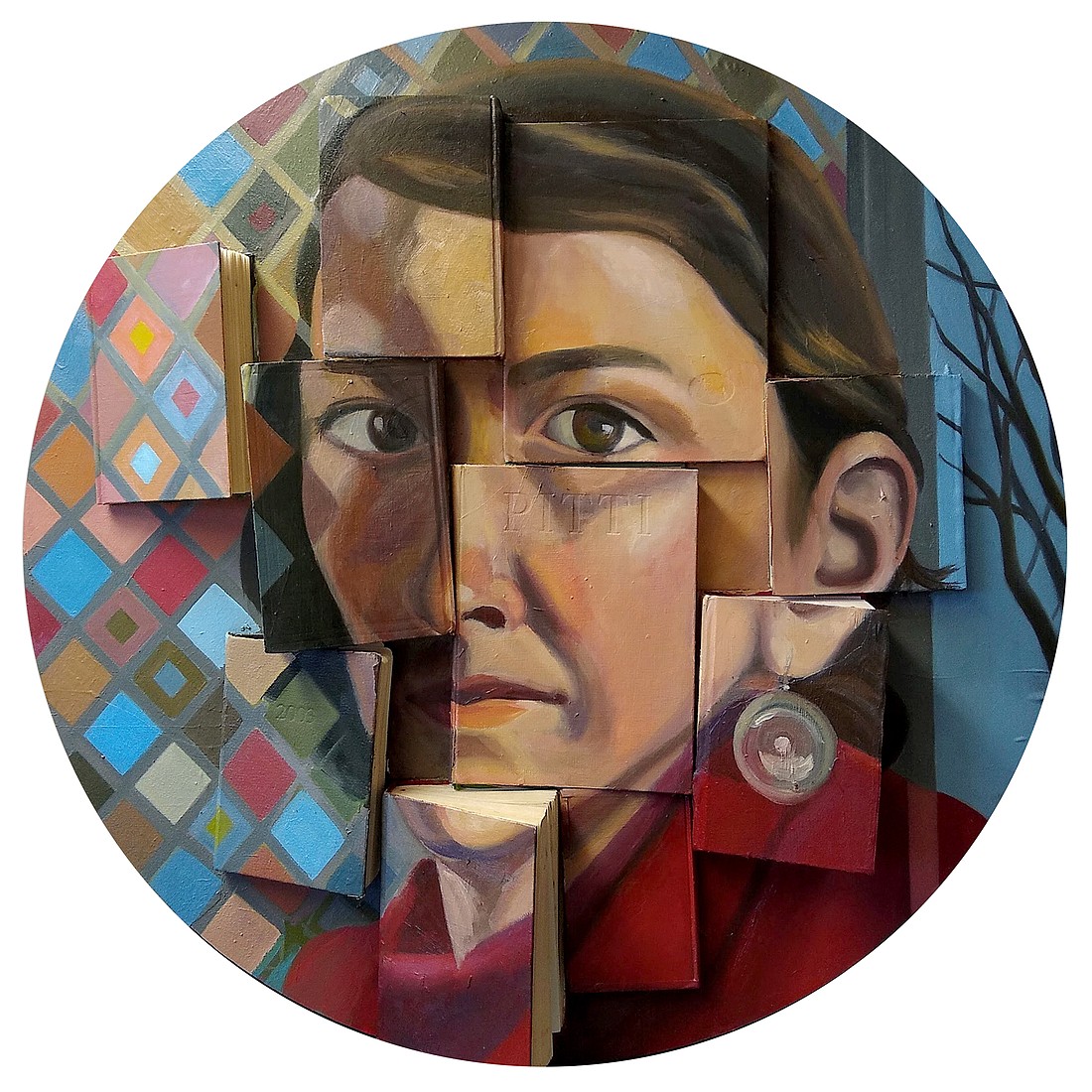 ---
---
Thursday, March 2
Book Talks with Jess Walter
Thursday through Saturday, Bellingham
Spokane-based author Jess Walter — whose book "The Cold Millions" is this year's Whatcom READS selection — will continue his Whatcom County visit at 7 p.m. Thursday at the Chuckanut Radio Hour at Hotel Leo; share tips at "The Art and Craft of Writing" at 11 a.m. Friday at Village Books; speak at "An Evening with Jess Water" Friday at the Mount Baker Theatre; and finish with "A Conversation with Jess Walter" Saturday, March 4 online. Please register in advance. Info: whatcomreads.org. 
'Little Shop of Horrors'
7 p.m., Squalicum High School, 3773 McLeod Rd. 
Meet meek floral assistant Seymour Krelborn and his plant "Audrey II" — a foul-mouthed, R&B-singing carnivore who thrives on blood — at performances Thursday through Sunday at The Forum. Additional showings take place March 9–12. Info: squalicumdrama.com. 
'Scapino'
7 p.m., Bellingham High School, 2020 Cornwall Ave.
Watch this wild comedic farce when it shows at 7 p.m. Thursday and Friday, and 2 p.m. and 7 p.m. Saturday at the school's auditorium. Tickets are $10. Additional showings take place March 9–11. Info: Facebook.com/BHSTheatre135. 
'Les Miserables'
7 p.m., Ferndale High School Auditorium, 5830 Golden Eagle Drive
The school edition of this famous musical based on the novel by Victor Hugo can be seen for the final weekend Thursday through Saturday. Tickets at the door will be $10–$15. Info: 360-383-9240. 
The GBU
7:30 p.m., The Upfront Theatre, 207 Prospect St.
Bellingham's longest-running improv show, "The Good, the Bad, and the Ugly," takes place every Thursday, featuring a rotating performance format, as well as special guest players. Tickets are $10-$15. theupfront.com. 
Friday, March 3
Penn Cove Musselfest
Friday through Sunday, Coupeville
This annual event will kick off with a "Mussel Mingle" from 5–8 p.m. Friday. The fun continues Saturday and Sunday with chowder tastings, mussel-cooking demos, vendors on Front Street, mussel farm boat tours, live entertainment, an all-ages scavenger hunt, activities for kids, a beer tent and more. Some events are free; others require tickets. Info: coupevillehistoricwaterfront.com. 
Jazz Walk and Art Walk
6–10 p.m., downtown Anacortes
The Maineri Jazz Endowment of the Anacortes Public Library will host six stages of live jazz during and after the monthly Art Walk, which takes place from 6–8 p.m. at MoonWater Arts, The Majestic Inn and Spa, Scott Milo Gallery, Fidalgo Fudge, and Trinity Skate. Music venues include the Rockfish Grill, Brown Lantern, Pelican Bay Books, Frida's Restaurant, Johnny Picasso's and the Depot. Info: jazzatthelibrary.com. 
First Friday
6–10 p.m., downtown Bellingham
Peruse work by local artists in galleries, restaurants and other establishments at this monthly event. Late-night shopping, events, live music and more round out this celebration of the city's urban core. Entry is free. Info: downtownbellingham.com. 
'Fiddler on the Roof'
7 p.m., Judson Auditorium, 616 Main St., Lynden
This popular musical about Tevye, a Jewish milkman who tells the stories of the customs in the Russian town of Anatevka, shows Friday through Sunday, and again March 10-12. Tickets to the Lynden High School production are $5–$12. Info: lynden.wednet.edu. 
Carmen Souza Senior Recital
7 p.m., FireHouse Arts and Events Center, 1314 Harris Ave.
This Bellingham-based singer will celebrate finishing her bachelor's degree at Western Washington University with pieces from operas, art songs from composers like Debussy, as well as musicals such as "West Side Story" and "She Loves Me." Entry is free. Info: firehouse-aec.com. 
The Reverend Shawn Amos
7:30 p.m., McIntyre Hall, Mount Vernon
Expect foot-stomping and plenty of call-and-response energy when this lauded blues and roots singer comes to town. He'll be joined by bassist Christopher Thomas and guitarist Doctor Roberts. Tickets are $30–$40. Info: mcintyrehall.org. 
Choir of the Salish Sea
7:30 p.m., Bellingham Unitarian Fellowship, 1207 Ellsworth St.
Attend "Bring Tokitae Home" concerts Friday and at 3 p.m. Saturday. The concert honoring the life of Sk'aliCh'elh-tenaut the killer whale by Bellingham's celebrated tenor and bass choir will also include stories by Lummi elders telling the story of her life. Tickets are $10–$20. Info: choirofthesalishsea.com. 
'Prelude to a Kiss'
7:30 p.m., Lincoln Theatre, 712 S. First St., Mount Vernon
Skagit Valley's Theater Arts Guild presents this award-winning play for the final weekend Friday through Sunday. The romantic comedy focuses on a boy-meets-girl story with a surprising magical twist. Tickets are $18–$30. Info: lincolntheatre.org. 
Genre Legends
7:30 p.m., The Upfront Theatre, 207 Prospect St. 
Improvisers will tell stories in three different genres every Friday and Saturday in March. At 9:30 p.m., stick around for March Comedy Madness — where bracket-style improv competitions will take the stage. Tickets are $10–$15. Info: theupfront.com. 
Saturday, March 4
Whatcom Farm Expo
9 a.m. to 2 p.m., Northwest Washington Fairgrounds, Lynden
Hands-on exhibits demonstrating the latest in agricultural innovations, products and services, and seminars by local veterinarians, financial advisors and horticulturalists will be part of this seventh-annual event. Whether you are trying to grow your own food, making the transition from hobby to business or operating a small farm business, there will be something for everyone. Entry is free. Info: whatcomcd.org. 
Dockside Market
10 a.m. to 2 p.m., Squalicum Harbor, Gate 5
Local fisherfolk will be selling their fresh and frozen wares at this twice-monthly market. Visit the dock early to find the best selection of seafood options. Details and participating vendors and products are posted 24 hours ahead of sale days. Info: bellinghamseafeast.com. 
Deborah Dewey
3 p.m., Jansen Art Center, 321 Front St., Lynden
This acclaimed pianist will play on the venue's extraordinary Schimmel piano in the Chamber Hall. Admission is by donation. Info: jansenartcenter.org. 
Borcherding, Ellingboe reception
3–5 p.m., Smith & Vallee Gallery, Edison
Painter Brooke Borcherding and sculptor James Ellingboe will be on hand at this opening event. The works can be seen Thursdays through Mondays until March 26. Info: smithandvalleegallery.com.  
'Netting the Wind' reception
3–5 p.m., i.e. gallery, Edison
Meet Northwest artist Shirley Scheier at the opening for this one-woman show. The paintings in the exhibit give evidence of her remarkable explorations — including using actual nets as a mark-making tool. See the works Fridays through Sundays through March 26. Info: ieedison.com. 
'Emerge' reception
3–8 p.m., GalleryW, 101 N. First St., La Conner
Get a behind-the-scenes peek into the minds and workings of 20 emerging and established artists in Skagit and neighboring counties at this exhibit examining why and how artists push themselves into new territory and new understandings. The exhibit shows through April. Info: galleryw.art. 
When Worlds Collide
9 p.m., The Blue Room, 212 E. Holly St.
Help celebrate The Blue Room's one-year anniversary at this drag variety show hosted by Patti Olsen. Featured performers who will be part of the cosmic chaos include Christopher Weathersby, Heavenly Hex, Vivian Harlow, Feather Fatale and Little Bo Peeps. Tickets are $12–$15. Info: blueroombham.com. 
Sunday, March 5 
A Celebration of Black Music
3 p.m., Performing Arts Center Concert Hall, WWU
Dr. Richard Hodges will conduct and perform in this concert by Western Washington University's Concert Choir acknowledging the contributions of African Americans to music in America. The event will also feature collaborative pianist Tim Fitzpatrick. Entry is free and open to the public. Info: cfpa.wwu.edu. 
Gateway Show
7:30 p.m., The Blue Room, 212 E. Holly St.
Billy Anderson hosts this stand-up comedy event, which sees performers taking to the stage to tell their best jokes before taking a break and going to an undisclosed location to get high and then returning and attempting to tell more jokes while completely baked. Tickets are $15–$30. Info: blueroombham.com. 
Depot Comedy Club
8 p.m., Aslan Depot, 1322 N. State St.
This monthly stand-up comedy show will bring back Arlo Weierhauser, who recently graced the stage of "The Late Show with Stephen Colbert." Travis Nelson will host and Tory Ward and Jack Slattery will also take turns onstage. Tickets are $20. Info: aslanbrewing.com.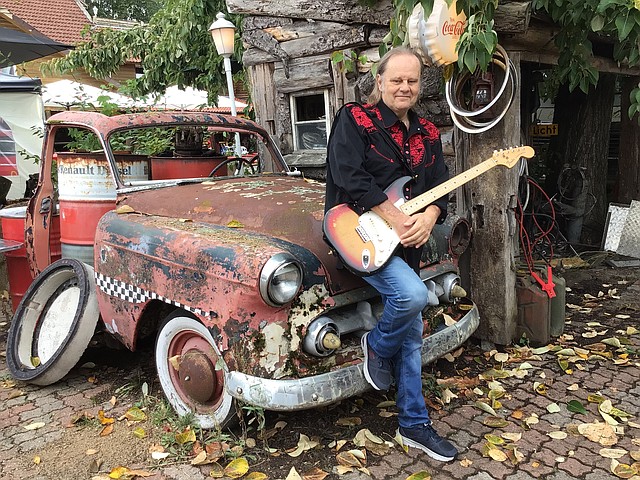 Monday, March 6
Classical Piano Showcase
6 p.m., FireHouse, 1314 Harris Ave.
Teenage performers Maria Horja, Penelope Keep and Chelsea Fortna will share their burgeoning talents at this event. All three have extensive training and have already performed locally, regionally and, in one case, internationally. Entry is by donation. Info: firehouse-aec.com. 
Wednesday, March 8
Jonathan Richman
8 p.m., Lincoln Theatre, Mount Vernon
This singer, songwriter and guitarist known as a true legend of underground music will be joined by drummer Tommy Larkins for an unforgettable show. Tickets are $25–$39. Info: lincolntheatre.org. 
Thursday, March 9
MVHS Spring Concert
7 p.m., McIntyre Hall, Skagit Valley College, Mount Vernon
Mount Vernon High School instrumental music students will share their talents in a concert of varied works at this pay-what-you-wish concert. Please arrive early to avoid the lines. Info: mcintyrehall.org. 
Walter Trout
7:30 p.m., Lincoln Theatre, Mount Vernon
Don't miss the chance to see this legendary blues and rock guitarist share music from his 30th solo album, "Ride." The iconic musician has played with the likes of Canned Heat, John Lee Hooker, and Big Mama Thornton, and he's not done yet. Tickets are $24–$39. Info: lincolntheatre.org. 
Friday, March 10
Whatcom Cultural Art Festival
Noon to 6 p.m. through Sunday, Bellingham Cruise Terminal, 355 Harris Ave.
Celebrate the cultural diversity of Whatcom County through the common language of visual and performing arts. The free event hosted by Allied Arts of Whatcom County will feature vendors, displays and activities put together by local artists, artisans and businesses. Info: alliedarts.org. 
Saturday, March 11
Spring Market
10 a.m. to 3 p.m., Port of Anacortes, 100 Commercial Ave.
Today and tomorrow, 50-plus local artists, makers, crafters and more will be selling everything from candles to art, books, stained glass, jewelry and more at this event hosted by Creative Avenue. Entry is free. Info: anacortes.org. 
Matthew Ball
7 p.m., Jansen Art Center, 321 Front St.
Join this renowned pianist — aka The Boogie Woogie Kid — for this family concert featuring American Songbook favorites from New Orleans and the swing dance era, boogie-woogie piano pieces, as well as classic hits. Tickets are $25. Info: jansenartcenter.org. 
Sunday, March 12 
Whatcom Chorale
3 p.m., St. Paul's Episcopal Church, 2117 Walnut St.
"Chants Celestes: Sacred Songs for Choir and Organ" will feature guest organist Dongho Lee joining the chorale to present Louis Verne's "Messe Solennelle" and additional works from the French tradition. Tickets are $25; a portion of the proceeds will go toward the church's organ restoration. Info: Whatcom-chorale.square.site. 
'Siete Leguas'
4 p.m., FireHouse Arts and Events Center, 1314 Harris Ave.
As part of the "Documenting Grace" dance-focused film series being put on by Kuntz & Co., this film highlights children with motor disabilities being protagonists on a theater stage. Tickets are $12. Info: firehouse-aec.com. 
Before heading out to attend in-person happenings, check with individual venues to make sure the event is still taking place as scheduled.
The A-List appears weekly on Wednesdays. To submit an event for consideration, email calendar@cascadiadaily.com. 
A previous version of this calendar noted the character of Tevye in "Fiddler on the Roof" was a mailman. Tevye is a milkman. The calendar was updated at 2:57 p.m. March 1 to reflect this change. Cascadia Daily News regrets the error.