Business Matters
Bellingham store stands alone in providing products for breast cancer survivors
Nationally accredited Allies expands operations into Anchorage
March 1, 2023 at 4:50 a.m.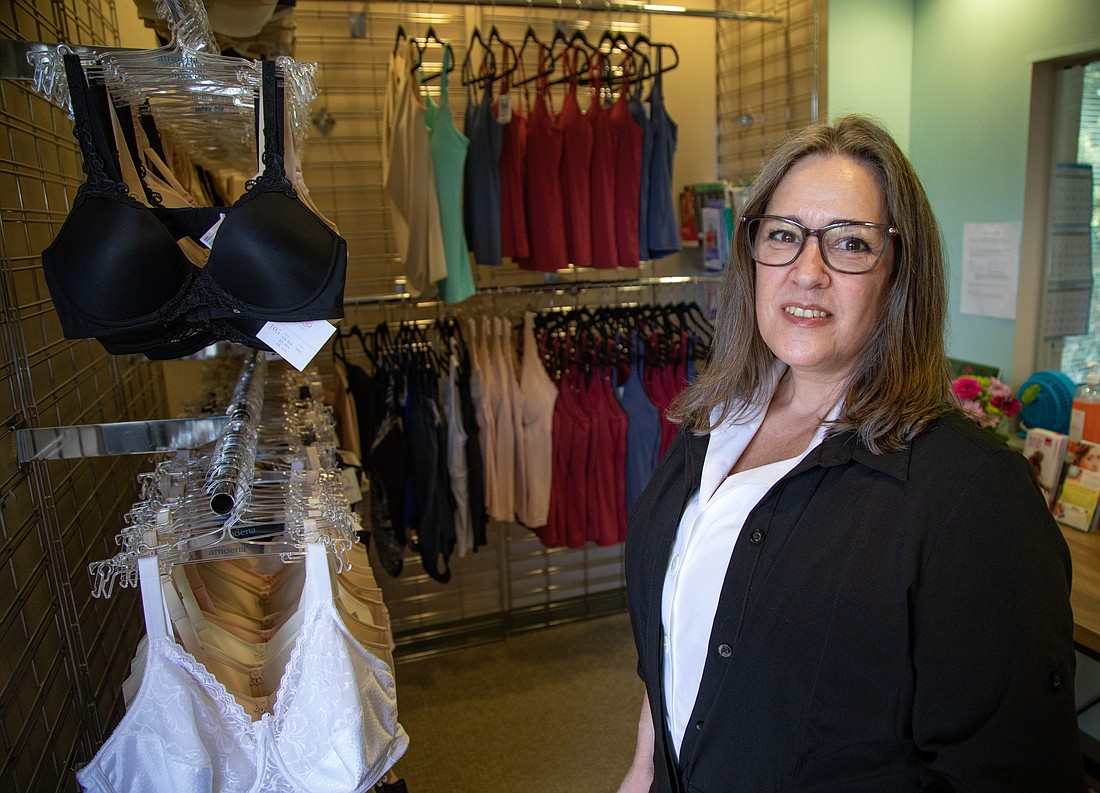 ---
---
A labor of love. Many businesses would consider it an accomplishment to achieve national accreditation. For one provider, it's especially significant as her Bellingham-based business is the only one of its kind north of Everett — with a reach that now extends into Alaska.
Allies is a boutique with a speciality: fitting women who are breast cancer survivors with nonsurgical products that return symmetry after procedures including mastectomy, lumpectomy and reconstruction. 
Tucked in the back of a medical office park at 3104 Squalicum Parkway across from PeaceHealth St. Joseph Medical Center, the entry of the modest Allies storefront is filled with racks of pocketed bras and other garments. Beyond a reception desk are fitting areas for clients and shelves of silicone breast forms in boxes, representing a variety of weights and shapes designed to restore, as much as possible or preferred, a symmetrical appearance. 
"I think the biggest misconception is that it's not seen as medically necessary by the general public," owner Laura DeWitt said. "Our society values a feminine shape and when clothing doesn't fit properly, you just don't feel comfortable in public spaces. So really, what we're trying to give people back is their sense of self, their sense of confidence, the way they move through the world."
DeWitt, who began the business in 2014 and opened the mastectomy supply boutique in its current location in 2019, had a personal reason for founding Allies. 
In 2009, she was diagnosed with stage three breast cancer and had bilateral (left and right) mastectomy surgery and dozens of radiation treatments. Because of a family history of breast cancer, she already knew a bit about the products generally available to survivors.
"When I began looking for local resources, I realized there were none," she said. "After time to heal from treatment, I began to research and plan for a way to bring access to post-mastectomy products to Whatcom County."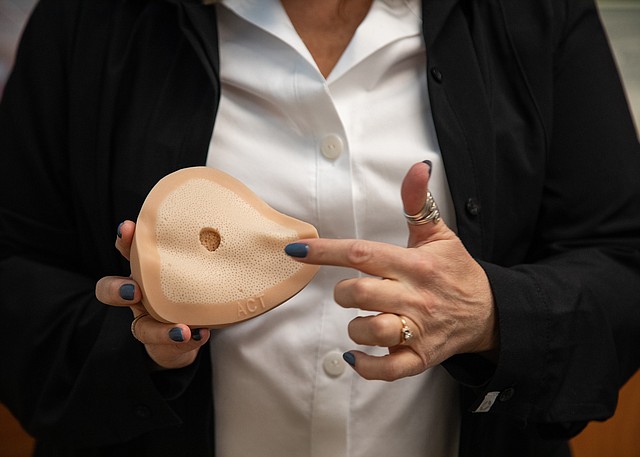 Recently, Allies received renewed accreditation from the Board of Certification/Accreditation (BOC) for complying with national standards after a "rigorous process," DeWitt said. DeWitt also is a certified mastectomy fitter, one of only about a dozen in Washington state and the only one north of Everett. Continued accreditation brings with it recognition by the federal Center for Medicare and Medicaid Services, important for clients' insurance purposes.
While DeWitt doesn't disclose dollar figures, she said they've realized 20% revenue growth year-over-year if you exclude 2020 "when everything stopped" due to the pandemic. Allies' staff is currently DeWitt and a part-time assistant; an additional part-timer is being hired. 
That's a lean operation to cover Allies' stated territory of Whatcom, Skagit, Island and San Juan counties. Yet in 2021, Allies added Anchorage because, DeWitt said, the only provider in the entire state of Alaska closed and women there lost access to breast care products. 
"It doesn't matter if your insurance covers something if it's not available in your community," she said. "I began traveling to Anchorage quarterly to host fitting events. Traveling has become more frequent and I am in the process of establishing a standalone facility in Anchorage." She hopes to open it in 2024.
Expansion plans aside, DeWitt explained the lack of area competition — she said her storefront's main competitors are online catalogs and two stores in Seattle — has less to do with need than the fact "it's a complicated business that isn't reimbursed very well by the insurance companies." 
"So there's no financial gain to doing this business. It's a labor of love," DeWitt said. "I mean, why would somebody take it up when you can sell a power wheelchair and make a 50 percent markup? Why would you sell something here where you're making 3 or 4 percent?"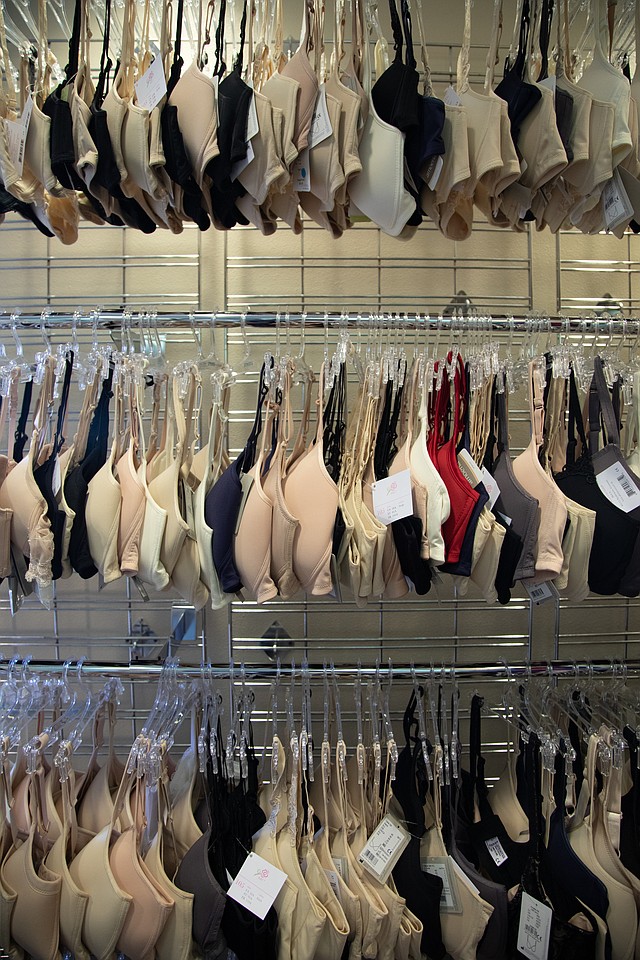 In addition to the external breast forms and other products for clients who are breast cancer survivors, Allies has non-mastectomy customers who buy the pocketed bras for everyday use. She said Allies carries up to a size G cup and 50 band, helping those who otherwise would be hard to fit.
All told, she said it's not just the products but also Allies' commitment to privacy, dignity and a sense of belonging that makes it a distinct regional resource. 
"We have tons of empathy for our clients, and we'll be here to support them," DeWitt said. "That's why the store is named Allies. Because breast cancer can be very lonely, but here you're surrounded by your allies."
Homes unbalanced
January stats from Northwest Multiple Listing Service show the home real estate market in Washington state has not yet achieved "balance" between buyers and sellers — except in a handful of counties which had the four-to-six months of inventory that many real estate pros consider ideal. 
At one extreme, San Juan County and four others tipped beyond six months of inventory available for sale. Whatcom sat at slightly above three; Skagit and Island, slightly below three. At the other extreme, hot King, Snohomish and Pierce counties had two months or less.
Places & Things
Lorikeet Bar is closing. The well-known downtown Bellingham spot at 215 W. Holly St. will serve its last on Saturday, March 11, according to co-owner Chas Kubis.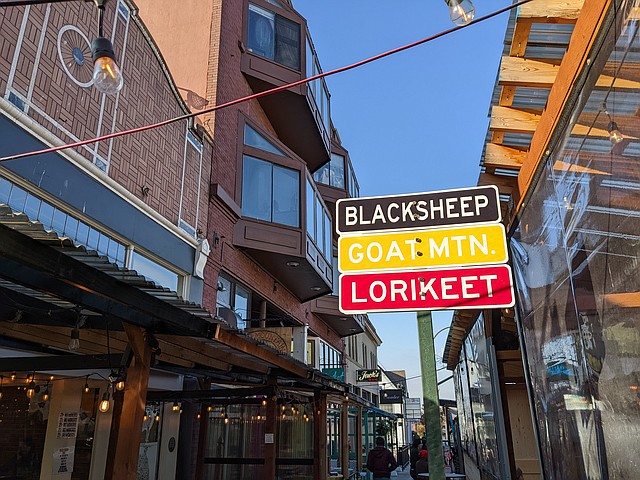 "We have a new concept that we are currently developing and will announce more details once we've celebrated our last month of operations at Lorikeet," Kubis said. Lorikeet is part of a co-located restaurant group that includes Black Sheep and the recently reopened Goat Mountain.
(For the latest Places & Things, check here throughout the week.)
Frank Catalano's column appears Wednesdays. Email: frankcatalano@cascadiadaily.com; Twitter @FrankCatalano.