Transportation
Anacortes-to-B.C. ferry delayed until 2030
Officials dismayed at loss of local economic boon
March 4, 2023 at 5:05 a.m.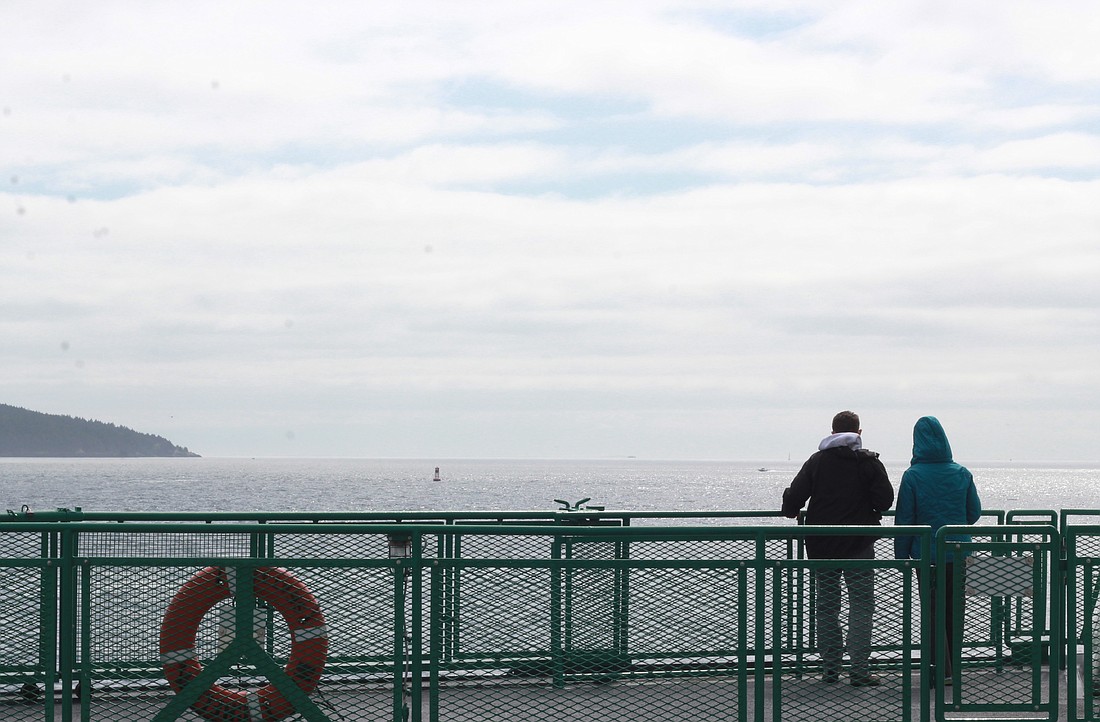 ---
---
The ferry run from Anacortes to Sidney, British Columbia is nowhere on the horizon.
Officials at Washington State Ferries expect to restore the route from Anacortes to Vancouver Island in 2030 at the earliest, according to a service restoration plan update from Feb. 28.
Officials from Anacortes and the state Legislature aren't happy about it.
"To say we are extremely disappointed with this announcement is an understatement," Sen. Liz Lovelett, Rep. Debra Lekanoff and Rep. Alex Ramel said in a joint statement issued Feb. 28. The three lawmakers represent the 40th Legislative District, which includes Anacortes and the San Juan Islands.
"This ferry service is a vital connection to our Canadian neighbors as well as a major economic driver for our communities. During the summer, this route provides much-needed additional ferry capacity to the San Juan islands. It's simply unacceptable that we do not have the vessels necessary to resume this essential service that supports the families in our region and the communities they call home," the statement said.
Service between Anacortes and the San Juan Islands was highest on WSF's priority list for restoration, after the system was sharply curtailed during the COVID-19 pandemic. Those runs were back in full service by January 2022, according to the restoration plan.
Anacortes to Sidney, on the other hand, is at the bottom of the ferry system's to-do list.
WSF only has one vessel outfitted for international travel: the 124-vehicle Chelan built in 1981. The agency says it is unwilling to dedicate the vessel to a route that primarily serves tourists.
"Because Washington residents subsidize 25% of WSF's operating budget and nearly 100% of its capital costs, their ability to travel to work, medical appointments and other essential travel is prioritized over international service," the restoration plan stated.
According to the restoration plan, the ferry system's aging fleet is too small as it is, with 21 vessels total. WSF operates 19 vessels during peak summer season, with the other two taken out of service for scheduled upgrades or maintenance. This leaves the agency with little wiggle room for emergency repairs.
Anacortes City Council member Ryan Walters noted that the Sidney ferry was "the best way to get to Vancouver Island" from his city.
"We're very concerned in Anacortes about the loss of the Sidney run," Walters said. "I've already heard a great deal of distress from people in Anacortes. We've time and again demonstrated its value to our local economy, as well as the economies of the San Juan Islands and Sidney."
The 40th District lawmakers noted in their statement that they helped secure more than $1 billion for new vessel construction during the 2022 legislative session. But it takes years to build one vessel. WSF's next new ferry is scheduled to be completed in 2027.
"We strongly encourage Washington State Ferries to explore other, less impactful, short-term alternatives, like leasing additional vessels or providing passenger-only service to Vancouver Island, and will keep working with them to find a solution," the legislators said. "We stand committed to our communities and to the continued work needed to solve this problem."