Environment
Explainer: Washington's first cap-and-invest auction
Auctions projected to raise almost $1.5B through 2024
March 7, 2023 at 9:08 p.m.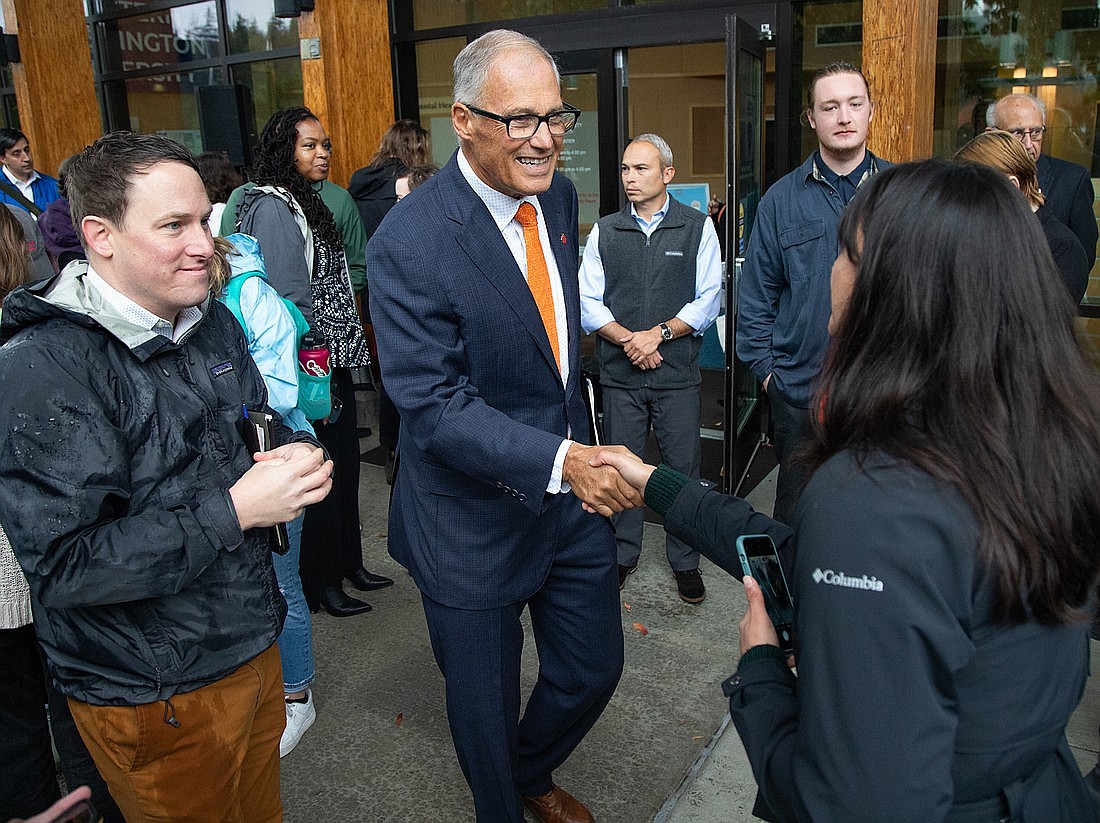 ---
---
Washington hosted the state's first greenhouse gas emission allowance auction as part of the new cap-and-invest program, a major milestone for the state's Climate Commitment Act, on Tuesday, Feb. 28. The program is one of the first in the nation to target emissions by requiring major industrial emitters — fuel suppliers, railroads and others — to pay for emission allowances. 
Several Whatcom-based emitters signed up to participate in the auction, according to an analysis of the sale released by the Washington State Department of Ecology on March 7. 
What is the cap-and-invest program? 
The cap-and-invest program requires state businesses to obtain emission allowances to cover their carbon emissions, Ecology Director Laura Watson said in January. Those allowances will come from Ecology auctions or will be bought and sold on a secondary market like stocks and bonds.
Each year, Ecology will release fewer and fewer allowances for auction, which will help the state reach emissions targets established by the 2019 Clean Energy Transformation Act. The act's current goals require the state to cut ties with coal and rely entirely on clean energy by 2040. 
The price per allowance will rise each year as they become more scarce. 
Which industries are involved? 
Generally, businesses are covered by the cap-and-invest program if they generate more than 25,000 metric tons of CO2 emissions each year, according to Ecology. 
In Whatcom, that means businesses like Petrogas, Phillips 66 and BP can participate. All three signed up for the sale, along with Puget Sound Energy and Cascade Natural Gas Corp. 
What was auctioned off on Tuesday?
During the first auction on Feb. 28, more than 6 million allowances were sold to businesses across the state, with the minimum bid set at $22.20 per allowance. 
The minimum established bid means the allowances will bring in well over $133 million from this auction. 
In January, Ecology officials told the federal Senate Transportation Committee the auctions could raise almost $1.5 billion through the 2024 fiscal year. Those revenue estimates are still preliminary, though, and liable to change. 
What happens with the money from the auction? 
One week after the auction, Ecology released data about the number of allowances sold, the price per allowance and the list of bidders qualified to participate in the auction. 
During the first auction, all 6 million allowances sold. The state will release information about proceeds generated by the sale in late March. 
According to Ecology, the revenue generated by the cap-and-invest auctions will be invested in climate action projects across the state, targeting air quality and health disparities, additional emission reduction, public transportation and ecosystem resilience. 
Watson said the funds will "support further emission reductions, advance climate resiliency, and improve air quality in those communities that today are already overburdened by air pollution."
The Climate Commitment Act mandates at least 35% of revenues raised by the cap-and-invest program go to projects in overburdened communities. Another 10% must go to projects supported by local Tribes. 
How does this actually help reduce carbon emissions?
Ecology representatives say emission reductions come down to basic economics for state businesses. Businesses that don't reduce their emissions to match their allowances will face significant fees, as well as higher compliance costs — forcing them to reduce emissions or pay exorbitant fines. 
If a regulated business doesn't comply with the program, they can be fined up to $50,000 per violation per day. 
When is the next auction?
There are four auctions scheduled in Washington this year, with the next one slated for May 31.