The A-List
A&E calendar: Fiddlers, films, markets and parades
A curated selection of happenings in Whatcom and Skagit counties
March 8, 2023 at 5:00 a.m.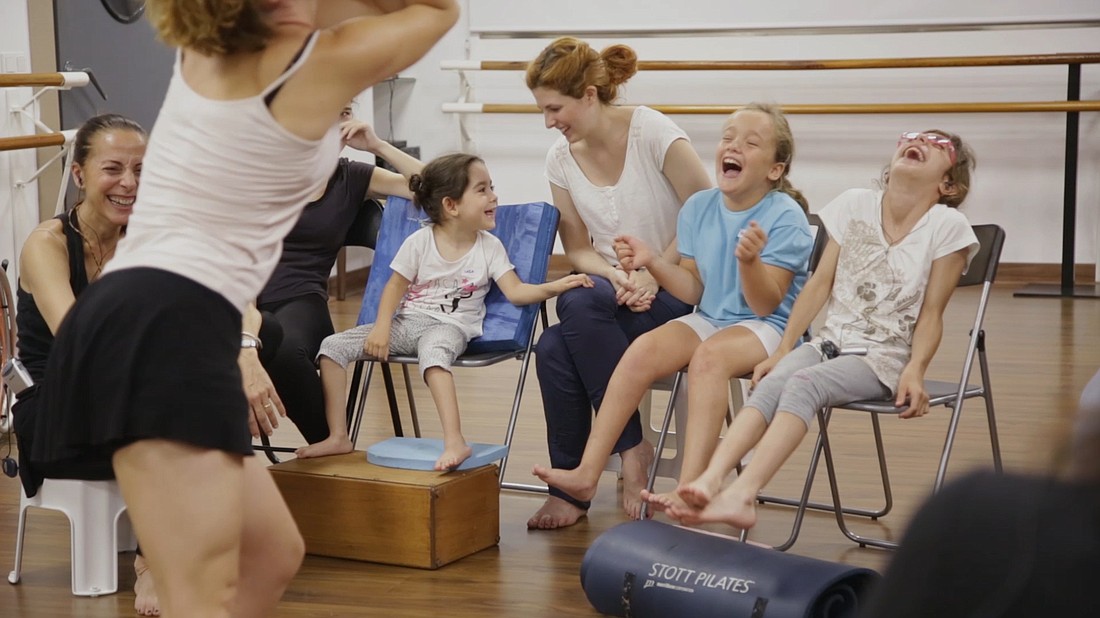 ---
---
Thursday, March 9
'Little Shop of Horrors' 
7 p.m., Squalicum High School, 3773 McLeod Rd. 
Meet meek floral assistant Seymour Krelborn and his plant "Audrey II" — a foul-mouthed, R&B-singing carnivore who thrives on blood — at performances Thursday through Sunday at The Forum. Info: squalicumdrama.com. 
'Scapino'
7 p.m., Bellingham High School, 2020 Cornwall Ave. 
Watch this wild comedic farce when it shows for the final weekend at 7 p.m. Thursday and Friday, and 2 p.m. and 7 p.m. Saturday at the school's auditorium. Tickets are $10. Info: Facebook.com/BHSTheatre135 
Walter Trout 
7:30 p.m., Lincoln Theatre, Mount Vernon 
Don't miss the chance to see this legendary blues and rock guitarist share music from his 30th solo album, "Ride." Tickets are $24–$39. Info: lincolntheatre.org.
The GBU
7:30 p.m., The Upfront Theatre, 207 Prospect St. 
Bellingham's longest-running improv show, "The Good, the Bad, and the Ugly," takes place every Thursday, featuring a rotating performance format and special guest players. Tickets are $10-$15. Info: theupfront.com. 
Menace on the Mic
8:30 p.m., Menace Brewing, 2529 Meridian St. 
Want to take a chance at performing standup comedy? Show up early to sign up for your spot, then stick around to see the action unfold. The free event takes place every other Thursday. Info: menacebrewing.com. 
Friday, March 10
Whatcom Cultural Arts Festival 
Noon to 6 p.m. through Sunday, Bellingham Cruise Terminal, 355 Harris Ave. 
Celebrate the cultural diversity of Whatcom County through the common language of visual and performing arts. The free event hosted by Allied Arts of Whatcom County will feature vendors, displays and activities put together by local artists, artisans and businesses. Info: alliedarts.org. 
'Chronopolis'
6 p.m. and 9 p.m., Cirque Lab, 1401 6th St. 
Bellingham Circus Guild teams up with the band Hot Damn Scandal for six shows taking place through Sunday. The thrilling circus noir follows Charlie Burton, Private Eye, as they attempt to unravel a mysterious crime. In addition to circus acts and live music, the show features an original story and script. Tickets are $15–$25; VIP tickets are also available. Info: bellinghamcircusguild.com.  
Early Music Festival 
7 p.m., First Presbyterian Church, 1031 N. Garden St. 
"Musica Alta Ripa Goes Baroque" will be the focus of this concert featuring violinist Anne Röhrig and harpsichordist Bernward Lohr, two renowned musicians who will come from Germany to join flutist Jeffrey Cohan for a program of baroque chamber music. Suggested donation is $20–$25 (free for those 18 and younger). Info: salishseafestival.org. 
New Play Cafe
7:30 p.m., New Prospect Theatre, 207 Prospect St. 
Bellingham TheatreWorks hosts this play-reading series Friday through Sunday at the venue's Lucas Hicks Auditorium. Friday features "Thais Passion" by Michael Wallace; Saturday, see "marcus" by Aaron Allen Usury; and Sunday ends the series with "This Grammy House" by August Croft. Entry is free; donations are welcome. Info: bellinghamtheatreworks.org. 
Genre Legends
7:30 p.m., The Upfront Theatre, 207 Prospect St. 
Improvisers will tell stories in three different genres every Friday and Saturday in March. At 9:30 p.m., stick around for March Comedy Madness — where bracket-style improv competitions will take the stage. Tickets are $10–$15. Info: theupfront.com. 
'Fiddler on the Roof'
7 p.m., Judson Auditorium, 616 Main St., Lynden
This popular musical about Tevye, a Jewish milkman who tells the stories of the customs in the Russian town of Anatevka, shows for the final weekend Friday through Sunday. Tickets are $5–$12. Info: lynden.wednet.edu. 
Saturday, March 11
Anacortes Farmers Market 
9 a.m. to 2 p.m., Depot Arts Center, 611 R Ave. 
Attend the winter edition of this market both inside and outside the center. In addition to fresh produce and crafts, there will also be live music and more. An additional monthly market takes place Saturday, April 8 before the weekly market begins in May. Info: anacortesfarmersmarket.org. 
Spring Market 
10 a.m. to 3 p.m., Port of Anacortes, 100 Commercial Ave.
On Saturday and Sunday, 50-plus local artists, makers, crafters and more will be selling everything from candles to art, books, stained glass, jewelry and more at this event hosted by Creative Avenue. Entry is free. Info: anacortes.org. 
St. Patrick's Day Parade 
Noon, downtown Bellingham
Wear your green and join this annual event starting in the parking lot on West Laurel Avenue at the downtown waterfront. The parade will end at Depot Market Square, with festivities continuing throughout the day at Boundary Bay Brewery. All family-friendly and non-political groups, clubs, teams, bands and neighborhood associations are welcome to sign up to march. Info: stpatsbham.com.
Matthew Ball
7 p.m., Jansen Art Center, 321 Front St. 
Join this renowned pianist — aka The Boogie Woogie Kid — for this family concert featuring American Songbook favorites from New Orleans and the swing dance era, boogie-woogie piano pieces, as well as classic hits. Tickets are $25. Info: jansenartcenter.org. 
3 Track Mind
7:30 p.m., MBT's Walton Theatre, 104 N. Commercial St. 
As part of the Mount Baker Theatre's Lookout Sessions, the band comprised of Jen Todd, Kevin Jones, Kristy Smith and Steve Smith will reunite for this intimate concert. Tickets are $22.50. Info: mountbakertheatre.com. 
Sunday, March 12
Art Movement 
11 a.m. to 3 p.m., Jett Movement Academy, 2227 Queen St. 
Attend an indoor art and vendor market featuring local artists and crafters; you'll find knitted and crocheted items, woodworking, jewelry, photography, candies, fine arts and more. Entry is free. Info: eventbrite.com. 
Second Sunday Jazz
2 p.m., Anacortes Public Library, 1220 10th St.
Stephanie Porter, a world-class jazz vocalist with a rare contra-alto range, will perform at this monthly concert, which is free and open to all. The Seattle-based musician has performed across the U.S. and Europe and in clubs, festivals, arenas and theaters in the Pacific Northwest since the mid-1990s. Info: jazzatthelibrary.com. 
Whatcom Chorale
3 p.m., St. Paul's Episcopal Church, 2117 Walnut St.
"Chants Celestes: Sacred Songs for Choir and Organ" will feature guest organist Dongho Lee joining the chorale to present Louis Verne's "Messe Solennelle" and additional works from the French tradition. Tickets are $25. Info: Whatcom-chorale.square.site. 
'Siete Leguas' 
4 p.m., FireHouse Arts and Events Center, 1314 Harris Ave. 
As part of the "Documenting Grace" dance-focused film series put on by Kuntz & Company, this film — translated as "Seven Leagues" — highlights children with motor disabilities being protagonists on a theater stage. In the documentary, the voices of all those who make up a small dance company in Spain share an inspiring experience. Tickets are $12. Info: firehouse-aec.com. 
Tuesday, March 14
Erin's Daughters 
7 p.m., Tim Bruce Performing Arts Center, 305 N. 6th St., La Conner 
Join the Skagit River Poetry Foundation for this St. Patrick's Day celebration of everything Irish. "Erin's Daughters: Ireland's Hags, Heroines, Warriors, Saints and Sorceresses" will include entertainment by storyteller Will Hornyak and musicians Jan Peters and Dale Russ. Admission is by donation at the door. Info: skagitriverpoetry.org.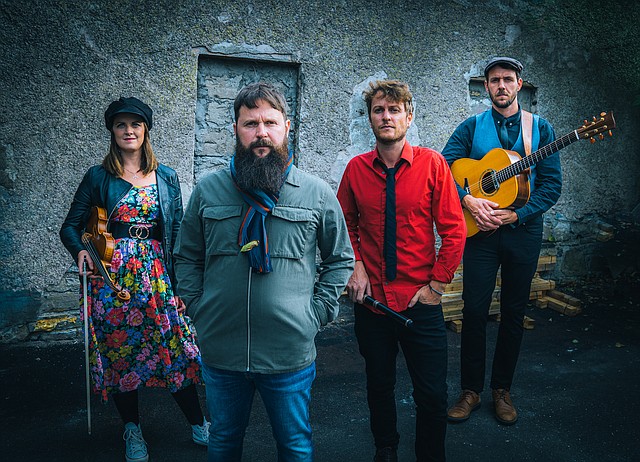 Wednesday, March 15
Vaudevillingham 
7 p.m. and 9 p.m., Cirque Lab, 1401 6th St. 
Bellingham Circus Guild's monthly community open stage fundraiser — described as being "uncensored, uncharted, unprofessional, unapologetic and unbelievable" — features an early, family-friendly show and a later, "anything goes!" show for adults 21 and older. Admission is by donation. Info: bellinghamcircusguild.com. 
Thursday, March 16
Winter Concert
7:30 p.m., Heiner Theater, Whatcom Community College, 237 W. Kellogg Rd.
Enjoy performances by the WCC Contemporary Music Ensemble and student soloists from the Associate in Music degree program at this free event, which will include original compositions by students in mixed chamber music ensembles. Info: 360-383-3548. 
Friday, March 17
Wings Over Water Birding Festival 
Friday through Sunday, throughout Blaine 
This annual three-day event celebrates the wide variety of migratory shore birds and raptors who visit our area. Guided land and sea tours, expert speakers, exhibits and demos, activities for kids, arts and crafts vendors, and more will be part of the feathery fun. Info: wingsoverwaterbirdingfestival.com. 
Schimmel Showcase 
11 a.m., Jansen Art Center, 321 Front St., Lynden 
Cayley Schmid and Aaron Guest will perform at this monthly concert spotlighting the center's Schimmel piano. Admission is by donation; refreshments will be provided. Info: jansenartcenter.org. 
'The Good Deli'
7 p.m., Blaine High School's Orange & Black Box Theater
Blaine Community Theater opens its latest production with showings taking place Friday through Sunday. The plot follows a Boston-based comedian who is summoned home to reconnect with her estranged, dying father. A family road trip ensues. Tickets are $13–$15 (opening night is $10). Info: blainecommunitytheater.com. 
The Jeremiahs 
7:30 p.m., McIntyre Hall, Mount Vernon 
Celtic music will be on the menu when this Irish folk band brings their original songs and tunes to the stage, as well as a catalog of established folk songs. Tickets are $30–$40. Info: mcintyrehall.org.  
'The Addams Family'
7:30 p.m., Lincoln Theatre, 712 S. First St., Mount Vernon 
Attend this musical comedy by META Performing Arts starting this weekend with shows Friday through Sunday. Tickets are $18–$25 to see the heartwarming, blood-chilling romp featuring everyone's favorite gothic family. Additional showings happen through April 2. Info: lincolntheatre.org. 
Saturday, March 18
Winter Farmers Market 
10 a.m. to 2 p.m., Depot Market Square, 1100 Railroad Ave. 
Bellingham Farmers Market will be hosting its final winter market of the season today, offering produce, arts and crafts, prepared food and more. The market returns to its weekly schedule Saturday, April 1. Info: bellinghamfarmers.org. 
Dockside Market 
10 a.m. to 2 p.m., Fisherman's Pavilion, Squalicum Harbor 
Local fisherfolk will sell their fresh and frozen wares at this twice-monthly market. Visit the dock early to find the best selection of seafood options. Details and participating vendors and products are posted 24 hours ahead of sale days. Info: bellinghamseafeast.org. 
Grape & Gourmet 
4–8 p.m., Hotel Bellwether, One Bellwether Way 
Bellingham Bay Rotary Club will host this fundraiser for Lydia Place, which will feature up to 30 wineries pouring tastes paired with appetizers from local Whatcom County restaurants. Tickets are $75–$125 (VIP). Info: bellinghambayrotary.com. 
Artist Talk 
5:30 p.m., i.e. gallery, 5800 Cains Court, Edison
Painter Shirley Scheier will talk about her one-woman exhibit "Netting the Wind" at this free event. The exhibit, inspired by fishing nets, Scheier's own movement in nature, and the environment around her can be seen Fridays through Sundays through March 26. Info: ieedison.com. 
Matt Dusk Sings Sinatra
7 p.m. and 9:15 p.m., MBT's Walton Theatre, 104 N. Commercial St. 
As part of the Mount Baker Theatre's Lookout Sessions, two shows will relive the magic of musician Frank Sinatra. Dusk transports listeners back in time to one of music's most elegant eras when "Come Fly With Me," "I've Got You Under My Skin," "Fly Me to the Moon," and "One for My Baby" dominated the charts. Tickets are $40–$50. Info: mountbakertheatre.com. 
Before heading out to attend in-person happenings, check with individual venues to make sure the event is still taking place as scheduled.
The A-List appears weekly on Wednesdays. To submit an event for consideration, email calendar@cascadiadaily.com.