Basketball
Western's season ends in West Regional opener
Vikings fall to Azusa Pacific 71-53
March 10, 2023 at 4:33 p.m.
|
Updated March 10, 2023 at 7:08 p.m.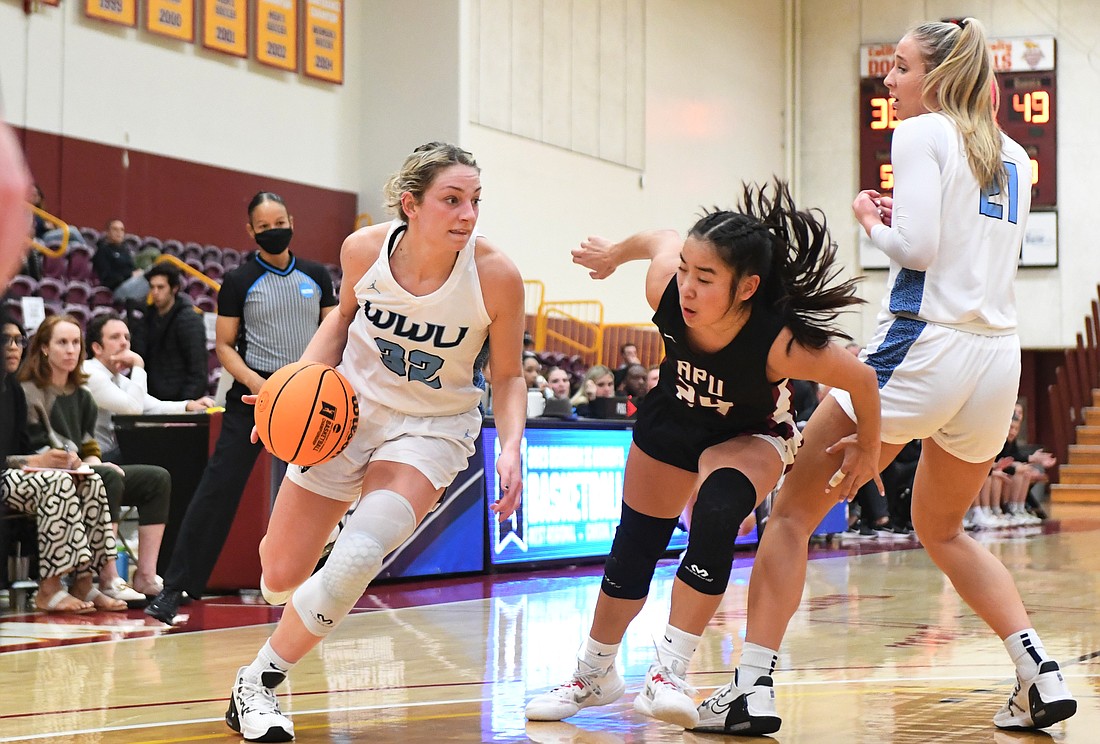 ---
---
No. 2 Western Washington University women's basketball team was dealt a 71-53 first-round exit at the hands of No. 7 Azusa Pacific University in the NCAA DII West Regional Tournament in Carson, California on Friday. 
After last weekend's pair of dramatic comeback wins to secure their bid to the tournament, the reigning national runners-up couldn't keep the magic alive, ending their season with a 24-4 record. 
Western's season-low offensive outing told the tale of the game. While eight Vikings scored, only four recorded more than two buckets. 
From the opening tip, Azusa Pacific immediately made it clear it wanted to counter the Vikings' inside game. When Western drove to the paint, the Cougars sold out on a double-team. Even when the Vikings could kick it to open shooters on the perimeter, those shots weren't falling.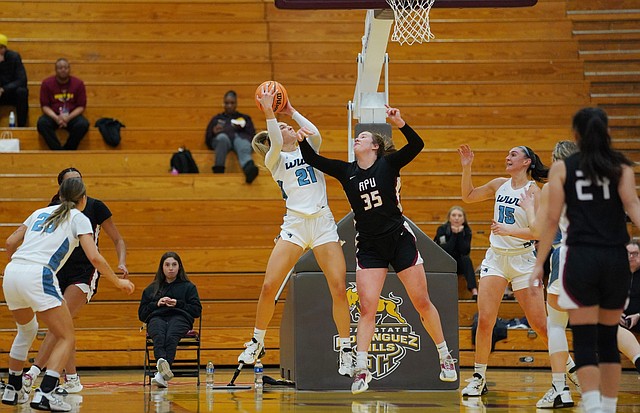 Asuza Pacific's defense smoothly switched assignments on screens and denied Western in the post, something the Vikings were unable to adjust to. 
Despite shooting 5 for 19 as a team in the first quarter, the Vikings' staunch defense kept them in it, holding Azusa Pacific to 6-for-14 shooting, and trailing by just six points at the end of one quarter. 
Junior foward Brooke Walling led the Vikings in the first, knocking down two triples. She finished the game with a team-high 14 points and eight rebounds. 
Azusa Pacific took advantage of whistle-happy referees, drawing 16 fouls and converting them into 27 extra points. 
In the second quarter, Western shot a more efficient 5 for 16 from the field, but hit just 1 of 7 attempts from beyond the arc. The cold shooting from deep allowed Azusa to extend a 38-25 lead into halftime. 
Western found its offensive rhythm in the third quarter, outscoring Azusa Pacific 16-11 while sinking 5 of 11 shots.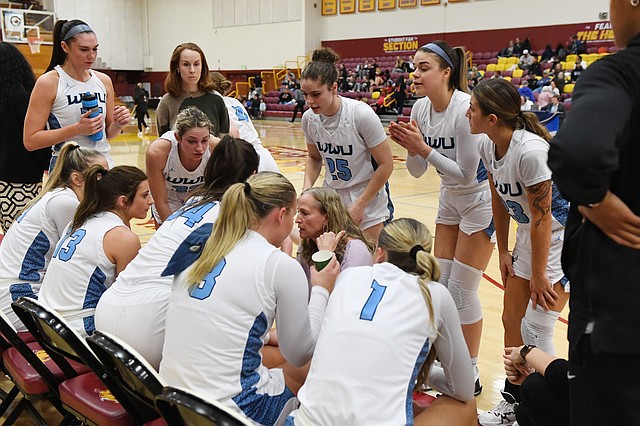 Senior center Carley Zaragoza was rolling with seven first-half points, but picked up her fourth foul early in the third and had to sit until reappearing midway through the fourth quarter. She closed out her final appearance in a Vikings jersey with 11 points and seven rebounds. 
A big triple from senior guard Avery Dykstra right before the third-quarter buzzer brought the Vikings within eight, and it looked like the Vikings might've had a little magic left. 
That was not the case, however, as the Cougars steamrolled through the fourth quarter. 
Azusa Pacific opened up the first 2:09 of the final period on a 9-1 run, re-extending its lead 58-42. That 16-point lead was the Cougar's largest since the second quarter, but they would press on to lead by as many as 22 points while the clock dwindled down to the inevitable outcome. 
Sophomore center Truitt Reilly added six points and eight boards in the effort. Senior guards Avery Dykstra and Mollie Olson closed out their collegiate careers with six and five points, respectively.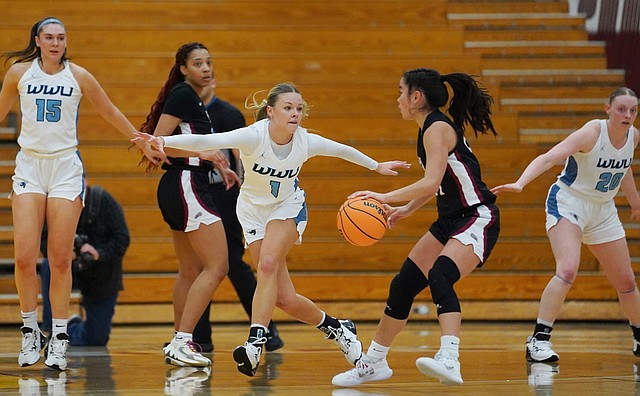 Western ends its season with a 24-4 overall record. Western coach Carmen Dolfo's 19th trip to the West Regionals in her 32 years at the helm. 
"We're obviously disappointed and certainly don't want to let this game define our season," Dolfo said. "This team has had a fantastic season and I'm really proud of them." 
Several Vikings were recognized within the conference, with Walling and Dykstra being named to the All-Great Northwest Athletic Conference first team and senior forward Katrina Gimmaka being selected to the second team. 
Dykstra collected her second GNAC Defensive Player of the Year award. Walling was named the GNAC tournament MVP and first-team All-West Region.  
"I'm just going to remember the good times off the court. We're a really close group of girls and I l just love my team so much," Walling said. "To go through a season and only lose four games, I would consider that pretty successful.