Prep/College
Prep spring season kicks off, WWU teams push forward
Baseball, softball underway; Vikings women's golf and softball teams complete busy week
March 13, 2023 at 6:25 p.m.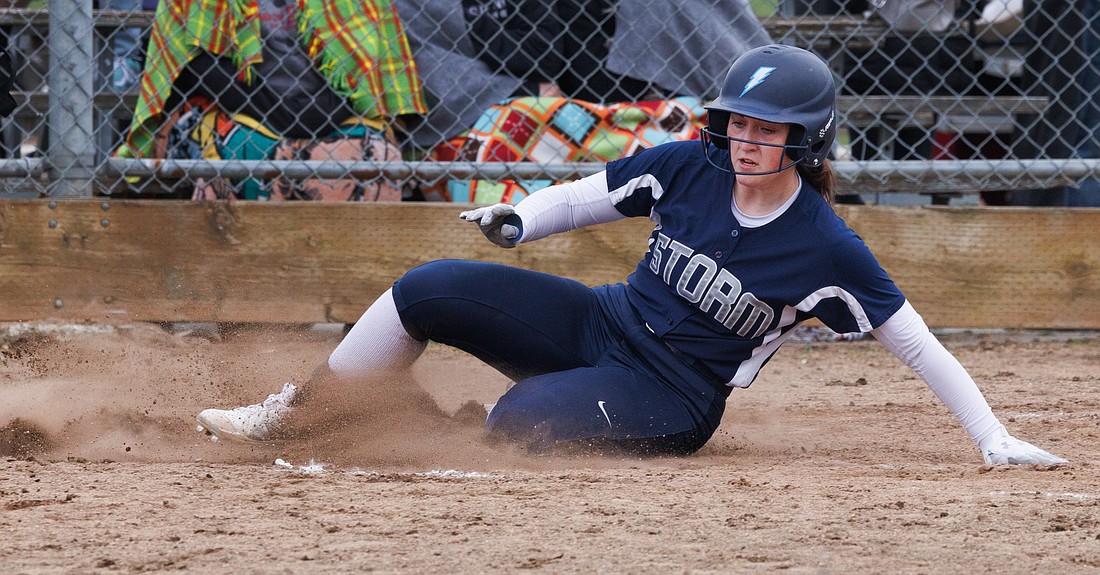 ---
---
Five prep baseball and fastpitch softball teams kicked off their seasons. Western Washington University women's golf notched a ninth-place finish while the Vikings' softball team completed a packed slate of games.
Don't miss these highlights from Whatcom County's prep and college sports teams over the past week.  
Prep
Baseball
Blaine, Meridian and Nooksack Valley all began their seasons on March 11, and the Trojans and Borderites emerged with their first wins of the season.
Nooksack Valley played in a doubleheader against Nathan Hale and Chief Sealth, tying in the first game before losing the second.
The Pioneers first faced Nathan Hale, drawing with the Raiders 8-8. Senior shortstop Bennett DeLange led NV on offense, finishing 2-for-4 at the plate with a run and RBI. 
Eight different players scored the Pioneers' eight runs while junior pitcher Kasey Newton struck out four. Newton surrendered five hits and four earned runs in four innings pitched. 
NV struggled in the latter game against Chief Sealth, losing 14-2. The Seahawks racked up 14 runs in just nine hits on the Pioneers, as NV rotated through three pitchers. Sophomore infielder Colby Martin notched two of the Pioneers' seven hits in the game, finishing 2-for-3 at the plate.
Meridian hosted Granite Falls, smoking the Tigers 10-2 in both teams' season opener. Blaine also picked up a season-opening win, shutting out South Whidbey 8-0.
Early season weather cancelations have already struck, as Lynden Christian and Sehome both had March 11 games axed.
Fastpitch softball
Two Northwest Conference teams, Squalicum and Meridian, met in a non-conference opener on March 11, with the Trojans bringing home a 12-6 win. 
The game was tied 4-4 after three innings before Meridian scored four runs in the top of the fourth, never relinquishing the lead. 
Meridian's batting efficiency made all the difference, as three players recorded at least two hits while the Trojans totaled 11 as a team.
Junior shortstop Katie Prengaman finished 2-for-4 batting with three RBI and a double for the Trojans, while sophomore pitcher Sydney Tenkley went 3-for-4 at the plate with two RBI. Tenkley also picked up the win in the circle for Meridian, pitching all seven innings and striking out five while allowing four earned runs.
Senior catcher/shortstop Olivia Paoli led the Storm offensively, batting 3-for-4 with two RBIs, a double and a home run. 
WWU
Women's golf
Western finished ninth of out 15 teams at the two-day CSUSM Fujikura Invitational at the Shadowridge Golf Club in Vista, California, from March 6–7.
Senior Megan Billeter headlined Western's golfers, tying for seventh overall with her 8-over-par 152. Junior Dani Bailey tied for 29th with her 14-over-par 158. 
The Vikings entered the second round tied for sixth, dropping a few spots in the final round. Billeter's 3-over-par 75 in the final round propelled her to her second top-10 finish of the season. 
Western remains on the road for the remainder of the season, and the Vikings will head to Pueblo, Colorado, for the Pack Classic at Walking Stick Golf Course from March 19–20.
Softball
It was a busy week for the Vikings with six games from March 6–11, and Western finished the stretch 3-3 overall.
Western began the week by dropping both games of a doubleheader to Saint Martin's before having a three-day break. The Vikings returned to the field on March 9, playing the first two games of a four-contest series against Simon Fraser University, and they swept the first doubleheader.
The Vikings wrapped up their games against Simon Fraser on March 11, splitting the two contests.
In the first game, a 2-1 win, senior pitcher Mareena Ramirez struck out eight batters, pitching all seven innings and allowing just one unearned run. 
Senior utility player Kinzey Williams led Western's offense in the win, notching two of Western's three hits (2-for-3 batting) and scoring once.
The Vikings were shut out in the second March 11 game, falling 8-0 to Simon Fraser. Senior center fielder Taylor Khorrami went 2-for-2 with a stolen base, while junior reliever Hanako Hirai struck out three batters and allowed one hit in two innings pitched.