Business Matters
Amazon delivery facility still to open near Burlington, despite delay
Online retailer continues to adjust plans for office sites and store formats
March 15, 2023 at 5:00 a.m.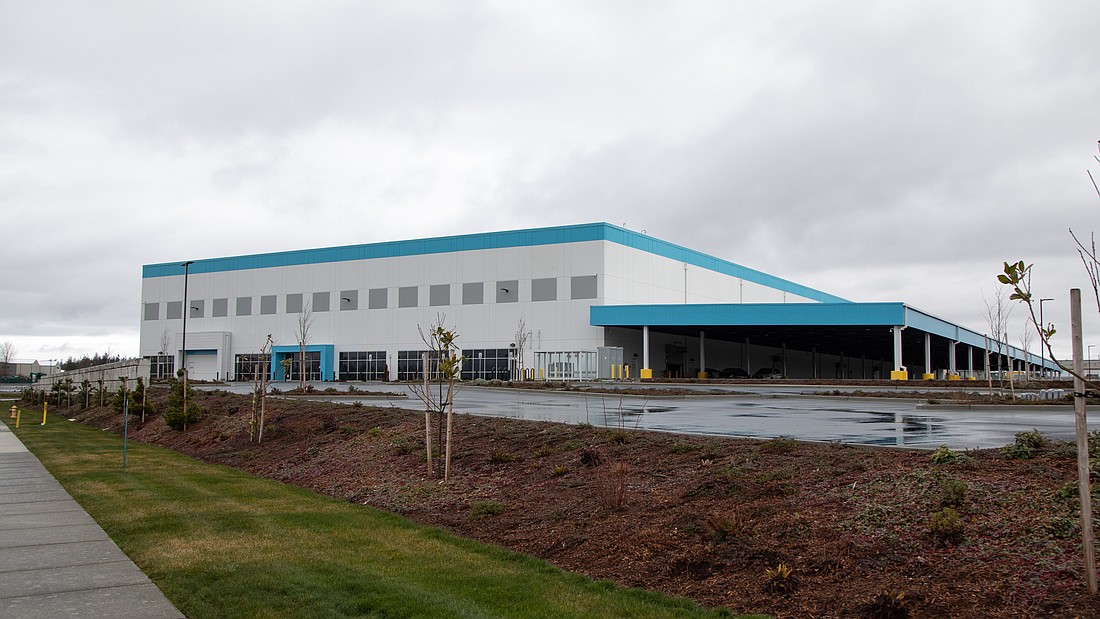 ---
---
Amazon-in-waiting. For those wondering if that long-promised Amazon facility near Burlington is going to open, the answer apparently is yes — but not yet.
Back in 2021, Amazon confirmed it would be building a nearly 112,000-square-foot package transfer station and distribution facility on Bay Ridge Drive near Skagit Regional Airport with an expected completion date of spring 2022. In August 2022, the Skagit Valley Herald reported a number of inspections and traffic improvement measures had been finished and the center was "nearing completion."
Since then, several of Amazon's physical building plans have changed. Early this month, Amazon decided to permanently close some of its Amazon Go convenience stores (including two in downtown Seattle that had been closed for some time) and paused construction on the next phase of its Washington, D.C.-area second headquarters project. 
That followed reported cancellations and delays of warehouse projects last fall even as Amazon continued to move ahead with other new facilities, all set within a larger economic environment of shifting consumer demand for online purchases since the depths of the pandemic.
Skagit County, though, another spring later? 
"Our delivery station in Burlington remains in our plans," said Alisa Carroll, an Amazon spokesperson. "While we don't have a specific launch date to share right now, once we have a better sense of timing, we'll look to begin hiring hundreds of employees and providing good-paying jobs for the region."
Unemployment up
The latest county unemployment rates from the state — out for January — show a continued march upward. The not-seasonally adjusted numbers were at 5.6% for Whatcom County and 6% for Skagit County, up at least a half percent for each. The increase has been continuous since September 2022, when released figures were 3.9% for Whatcom and 4.1% for Skagit.
The state Employment Security Department said the seasonally adjusted statewide rate went from 4.2% in December to 4.6% in January, but the underlying numbers actually reflected more jobs filled from an available labor force that grew even faster.
Disaster grants open
The Washington State Department of Commerce has begun taking applications for another round of disaster relief grants for small businesses. Unlike the earlier NW Washington Disaster Grants that targeted late 2021 to early 2022 flood damage in Skagit, Whatcom and Clallam counties, the new program is broader and covers more recent incidents.
"So, for instance, businesses that were impacted by the king tide floods in La Conner in December 2022 could receive funding here," said Aaron Weinberg of the Economic Development Alliance of Skagit County (EDASC). "Another example: businesses that have suffered fire damage through arson or an act of God are eligible to apply."
EDASC is partnering with the state on the Small Business Disaster Relief Grants program in Skagit County; in Whatcom County, the local partner is the Port of Bellingham and its Regional Economic Partnership. EDASC said the grant limit is $75,000 per business and applies to disasters dating back to October 2021. Application deadline is March 31. 
Senior tech trending
A new study makes it sound as though Washington state has some of the nerdiest seniors in the nation. But that doesn't mean there isn't a business opportunity.
Bellingham-based Senior Tech Zone (at seniortechzone.com) launched in February. Described in its rollout news release as "a website resource dedicated to helping seniors and others who need help with personal technology," the site features introductory articles and materials "free of technical jargon" on everything from setting up a new device to social media.
Site creator Gary Bryant, a longtime tech professional and senior himself, also plans to offer personal tech coaching as his time permits and promises "a lot more to come, including a digital community, a much heftier resource directory, video content and assessments."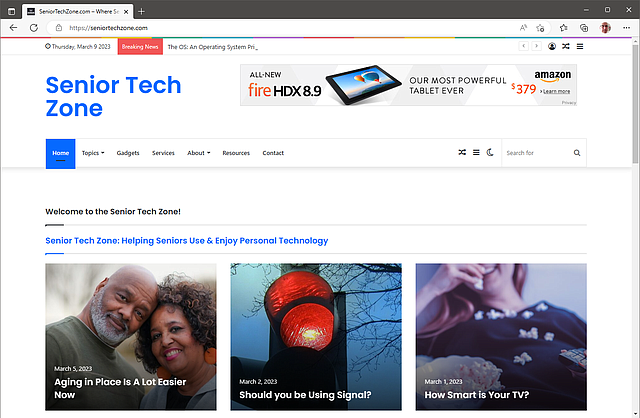 Bryant's website coincidentally entered the digital realm at the same time that Seniorly, a senior living community marketplace, issued an analysis of U.S. government data claiming Washington state ranked fifth in "tech savviness" of adults 65 and older. The top four were D.C., California, Utah and Arizona, in that order, based on computer ownership, internet subscriptions, remote work, telehealth use and tech device spending.
The 70-year-old Bryant wasn't surprised by the report "although I am in contact with technically illiterate seniors constantly," he said. The death of his brother brought the point home personally that caregivers, too, could use the support.
"Nursing care staff had little to no experience with personal tech other than texting, and were completely unaware of the many apps, products and solutions that could help older, less advantaged folks," Bryant said. "My little secret mission is to offer some help to these caretakers, and hopefully connecting even more seniors to their families, hobbies and possibly new interests."
People
Amber Asbjornsen has been named chief development officer for the PeaceHealth Northwest network, covering PeaceHealth's facilities in Whatcom, Skagit and San Juan counties as well as Southeastern Alaska. Asbjornsen comes to PeaceHealth after 19 years in development positions at Western Washington University, most recently as senior director of development. 
The PeaceHealth announcement said Asbjornsen "will provide philanthropy leadership to the network development staff and volunteer boards" of PeaceHealth's foundations. 
Places & Things
Structures Brewing opened its new location in Bellingham's Old Town on March 11. The second location — at 601 W. Holly St. — had been undergoing remodeling for some time, after Structures purchased the former Chuckanut Brewery "North Nut'' brewery and restaurant in early 2022.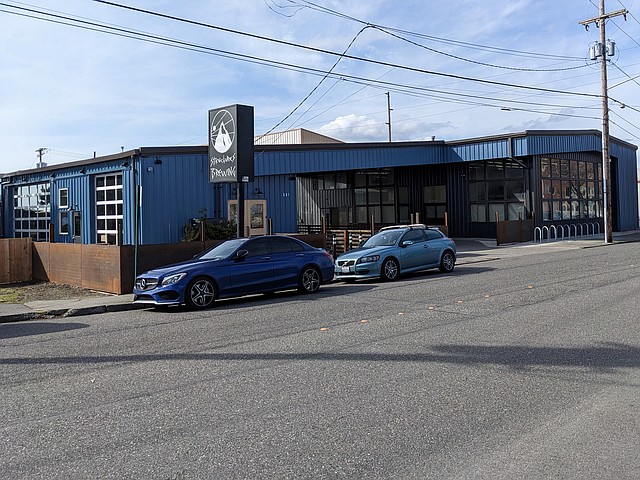 Structures described the Old Town spot as "all ages with food and plenty of waterside views" and will continue to operate its current taproom nearby at 1420 N. State St. in downtown Bellingham for those who want "a cozy city vibe that is 21+." 
(For the latest Places & Things, check here throughout the week.)
Frank Catalano's column appears Wednesdays. Email: frankcatalano@cascadiadaily.com; Twitter @FrankCatalano