Government
Democrats meet constituents at Ferndale town hall
State lawmakers discuss everything from gun control to flood control
March 18, 2023 at 5:04 p.m.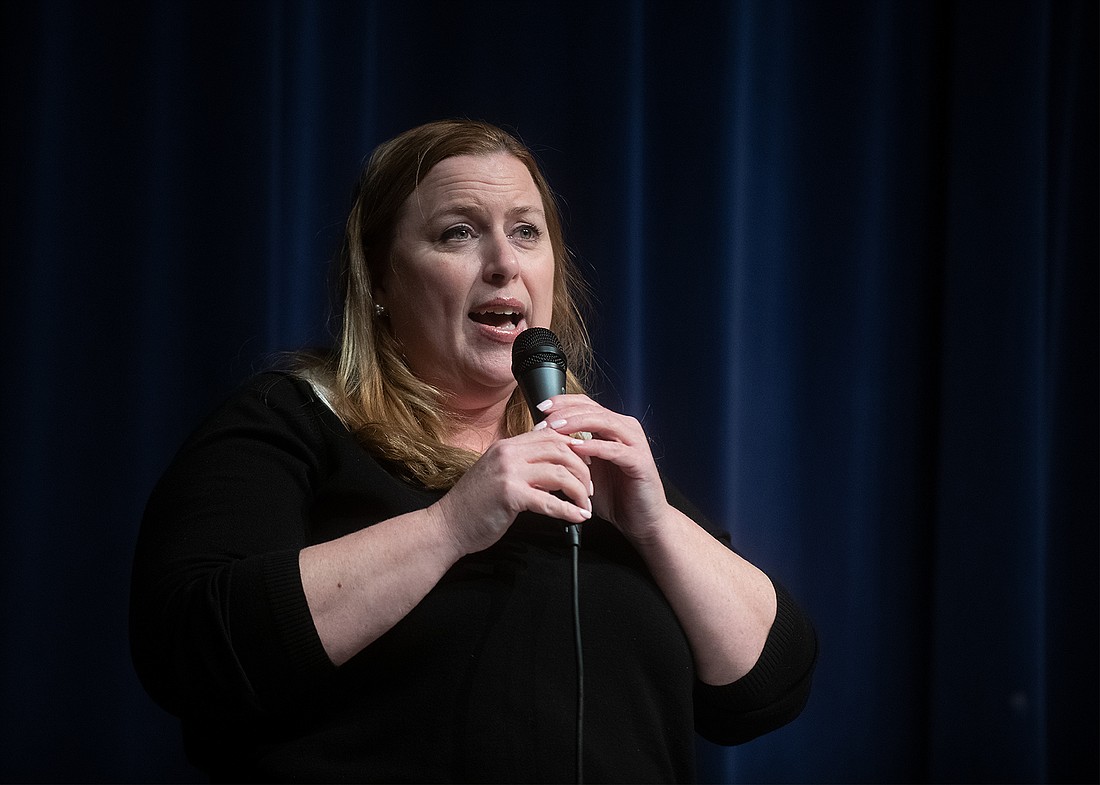 ---
---
FERNDALE — Democratic lawmakers from the 42nd Legislative District said March 18 during a town hall with constituents that they were working on solving some of the state's biggest problems, including workforce shortages in behavioral health and a lack of affordable housing.
Gun control, flood control and rising crime also came up at the town hall, which attracted a couple hundred attendees at Ferndale High School despite the unseasonably warm weather on the last Saturday of winter.
"It is a gorgeous day outside. It's a Saturday. It's also March Madness," Rep. Joe Timmons said, referring to the nickname for the NCAA college basketball tournament. "There are a lot of things you could be doing, but you're here with us and I thoroughly appreciate your time."
Timmons, Rep. Alicia Rule and Sen. Sharon Shewmake spent nearly an hour fielding questions about what the Democrat-led state Legislature has done so far, two-thirds of the way through its 2023 session, and what to expect between now and the close of session on April 23.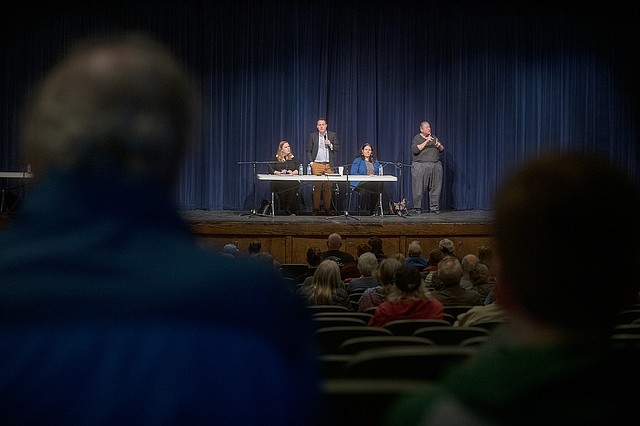 Rule championed a bill in the House meant to stem a recent rise in crime rates by lowering the standard law enforcement must use when deciding whether to engage suspects in a vehicle pursuit. Her bill died in the House but the Senate version advanced.
"We will continue working on that," Rule said. "We will likely see that one go until the very end, because we have a wide variety of opinions on the matter ... And I will be advocating to get the very best version of that bill heard and passed."
Rule, who is a social worker, is also leading efforts to enhance behavioral health care. On Saturday she mentioned her proposal to institute two new Master of Social Work programs in the state.
The Legislature also needs to provide better pay to behavioral health workers, she said. 
"It's really challenging to ask somebody to come into a field that's hard like this … and to offer them a pay rate that doesn't get too much higher than things like working at fast food," Rule said.
In the Senate, Shewmake has taken the lead on legislation meant to address the housing shortage, with the intention of making homes more affordable. One of Shewmake's bills would make it easier to build condominiums as a lower-cost option for home ownership.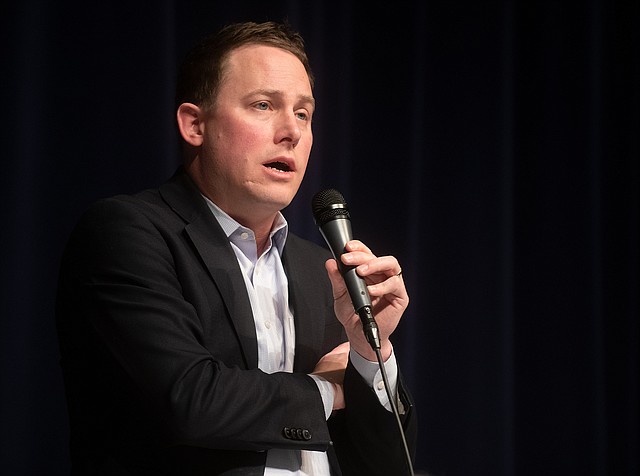 During committee testimony on Senate Bill 5258, a speaker pointed out that less than 1% of multifamily housing units built in the state are condominiums. Shewmake said Saturday this was due to exorbitant insurance costs for developers. Condominium ownership, and the stable mortgage bill that comes with it, would shield people from the rapidly rising rents in apartment buildings, Shewmake said.
Timmons got the loudest applause of the afternoon when he said he voted for House Bill 1240, a ban on assault weapons.
"I believe that people have the right to protect themselves. I respect the Second Amendment," Timmons said. "But I don't think that military-grade weapons are needed in order to do that."
Regarding flood response, Rule said the November 2021 floods are still very much present in the 42nd District, which includes all of Whatcom County except south Bellingham and the county's southwest corner.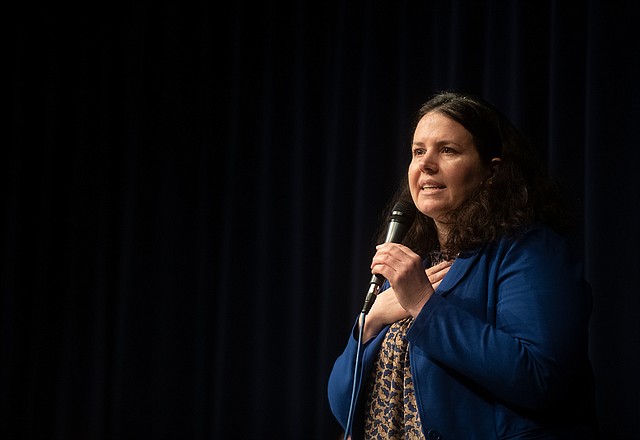 "The flood we just had is not over. And if you live in that area, you know that because you're still cleaning up behind this mess," Rule said. 
She said she submitted 13 separate requests for the 2023–25 state budget to address long-term flood response.
"We will continue to respond until people are taken care of," Rule said.
Among those in attendance Saturday were Republicans Tawsha Thompson and Simon Sefzik, who opposed Rule and Shewmake, respectively, in the November 2022 elections.
After the town hall, Sefzik said he was pleased with what he heard regarding police pursuits and flood response, adding that he spoke to Rule about the police pursuit bill just two days earlier. 
Sefzik would have liked to hear more, he said, about curbing taxes on fuel and a new tax on long-term care set to begin this summer.
"The Republican focus in the Legislature continues to be on affordability," he said.