Law & Justice
Whatcom Sheriff Elfo to retire after 20 years
New sheriff will be elected this November
March 20, 2023 at 9:29 a.m.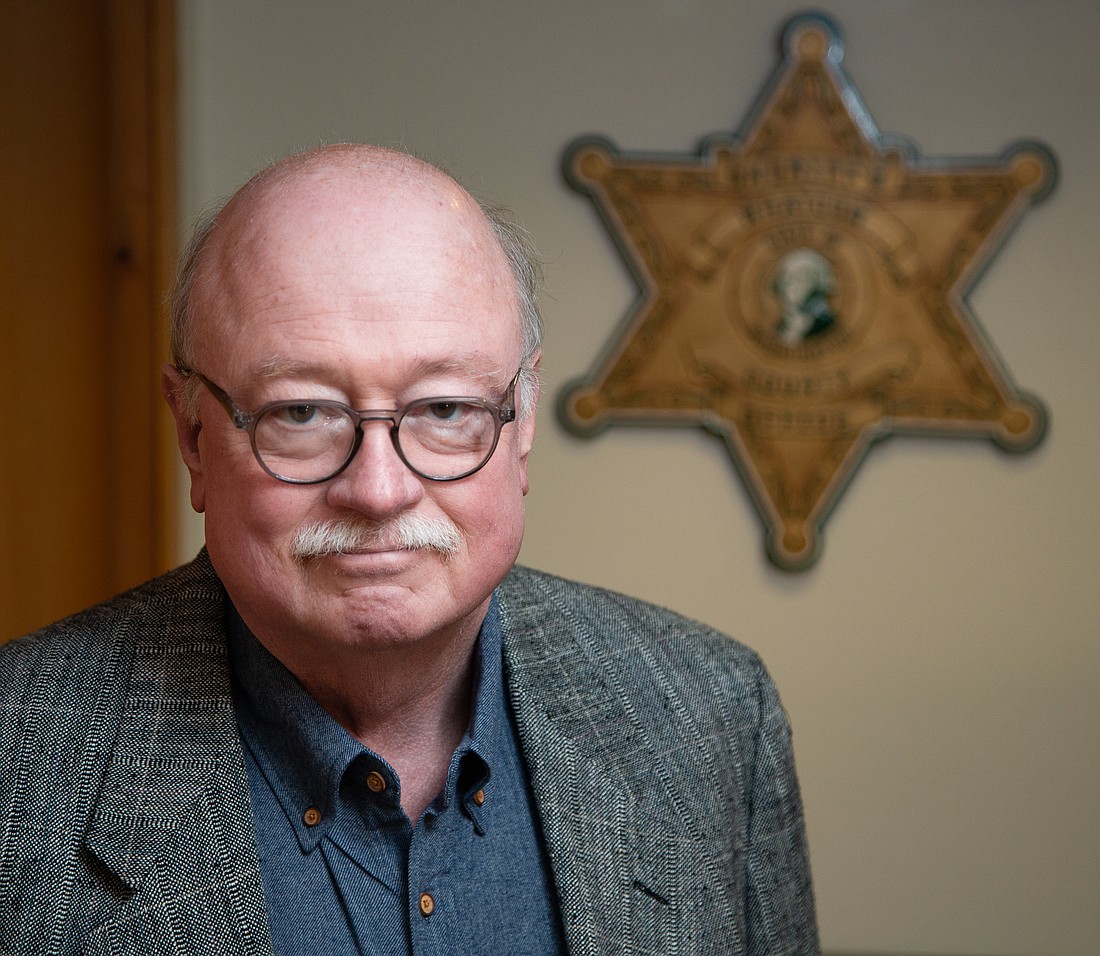 ---
---
Bill Elfo, Whatcom County's sheriff for the past 20 years, announced March 20 he won't seek reelection and will retire at the end of the year.
"It has been an incredible honor to serve the people of Whatcom County and the great team at the Sheriff's Office as your sheriff since 2003," Elfo said in a news release, adding that he is worked in law enforcement for almost 50 years.
Elfo served as Blaine's police chief before becoming sheriff.
County voters this November will elect a new sheriff while also likely considering a ballot measure for construction of a new jail. Elfo has been a tireless advocate for a new county jail, only to see earlier bond measures fail in 2015 and 2017. 
"Over my remaining months in office, I will ensure we continue to attract high-quality people into our organization and advocate for acquiring the infrastructure needed for public safety, officer safety and the effective administration of justice," Elfo said in the new release, alluding to the upcoming jail proposal.
With Elfo deciding not to seek reelection, Blaine Police Chief Donnell Tanksley, for now, is the only person officially seeking the top law enforcement job in the county.
"I've known the sheriff since I got here in 2014," Tanksley said March 20 in an interview. "He's been open and willing to help local police departments. My goal is, 20-plus years later, to hopefully do well and in some respects follow a similar path from Blaine to the Sheriff's Office."
For his part, Elfo said the leaders within his office would be capable of carrying his department forward.
"The current environment presents many challenges that moving forward, will require extraordinary leadership. My departure, however, will not result in any voids," Elfo said in his statement. "Our highly developed and capable leadership team is fully prepared to meet all challenges and propel the Sheriff's Office to new heights in excellence, integrity and teamwork."
Elfo said after retirement he will continue his volunteer and charitable efforts in the community.
"I will also continue to be an advocate for crime victims, the brave men and women of law enforcement and all who support them," he said.