WTD?
What's the Deal With: Blaine's Starbucks lighthouse?
It's not a historical monument, but it is modeled after one
March 22, 2023 at 5:05 a.m.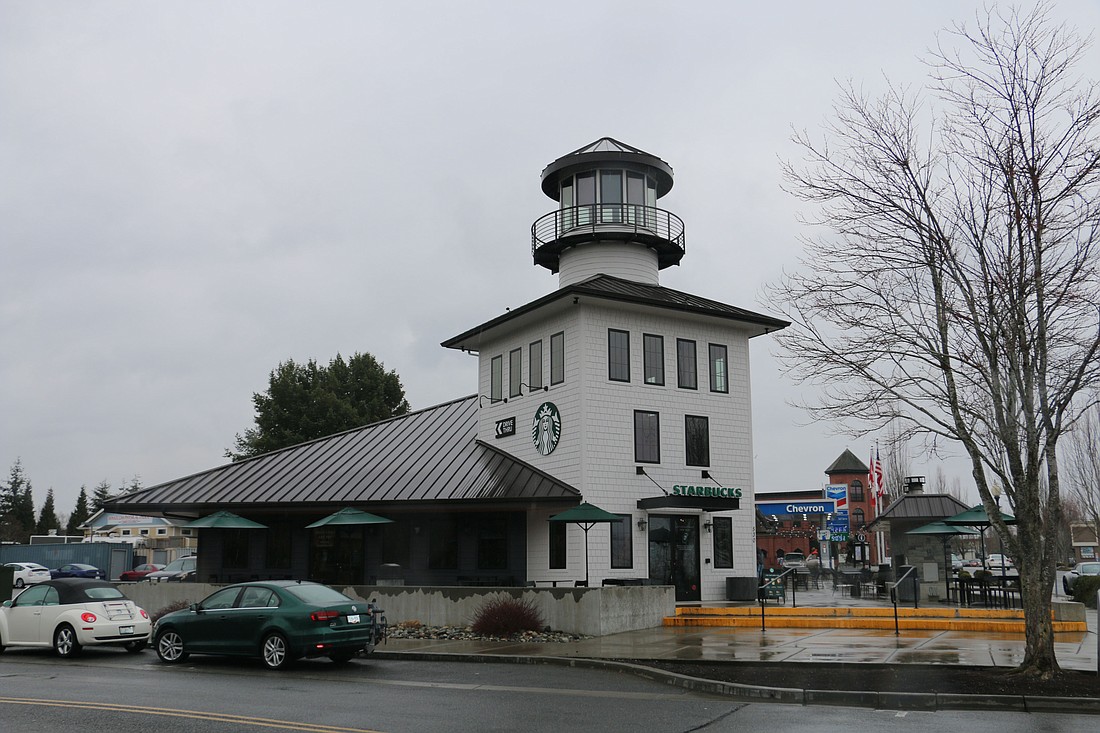 ---
---
If you've driven through Blaine's city center, you might have noticed a lighthouse that looks a little out of place — and marked with a Starbucks logo on its white-paneled side, no less.   
At first glance, a passerby might think the maritime beacon-turned-coffee franchise is a renovated historical building. It's not, but it is modeled after one.  
Developer Mike Hill and his wife, Skye, brought Starbucks to Blaine in 2018 after convincing the corporation it would be a worthy financial investment despite the size of the city, said Carroll Solomon, Blaine Welcome Center coordinator.  
Hill modeled the building after the 19th-century Blaine lighthouse that stood at the entrance to Semiahmoo Bay until it was decommissioned and torn down in 1944.   
The Starbucks lighthouse may not be functional like its predecessor once was, but its tower lights up at night and is visible throughout the city center. During the holiday season, a lit Christmas tree can be seen glowing from the top of the tower.  
The tower of the lighthouse isn't open to the public, but that doesn't mean it's closed entirely.  
Hill has been known to take VIPs up there so they can get a bird's-eye view of the harbor and into Canada, Solomon said.   
WTD runs on Wednesdays. Have a suggestion for a "What's the Deal With?" inquiry? Email us at newstips@cascadiadaily.com.