Mardi Gras puppy parade
February 19, 2023 at 7:19 p.m.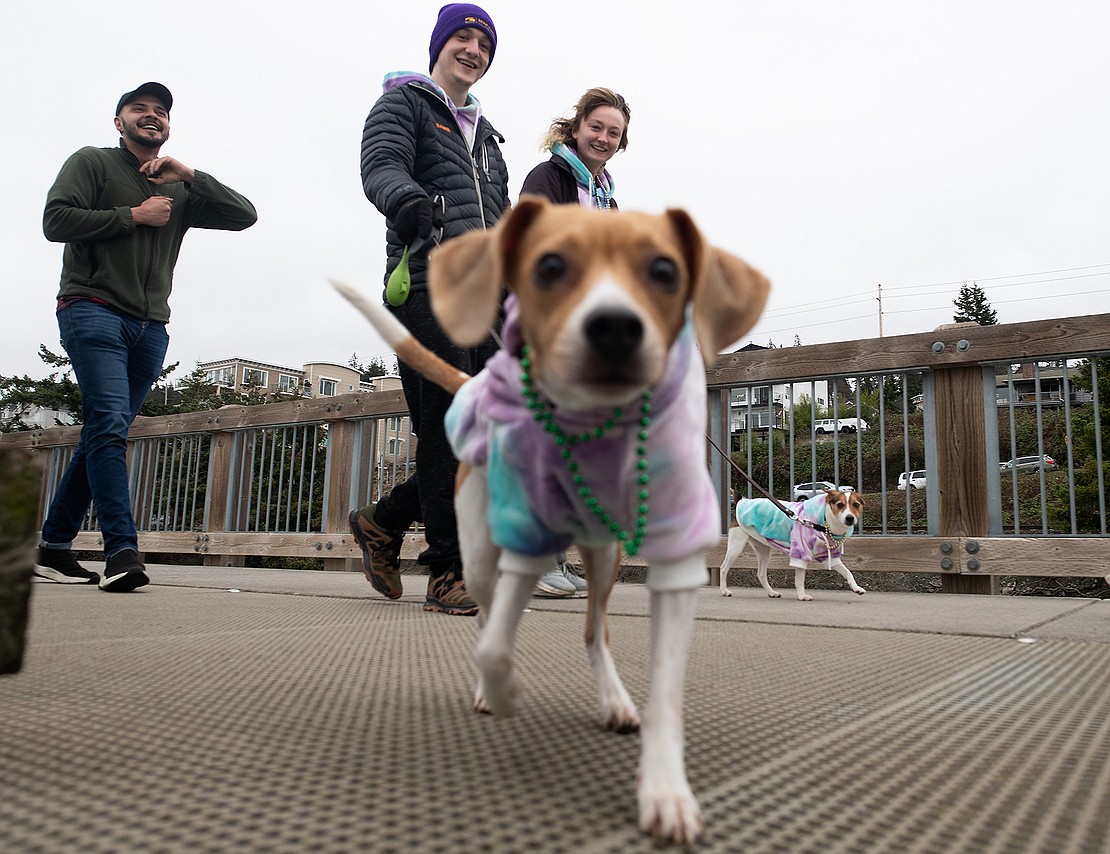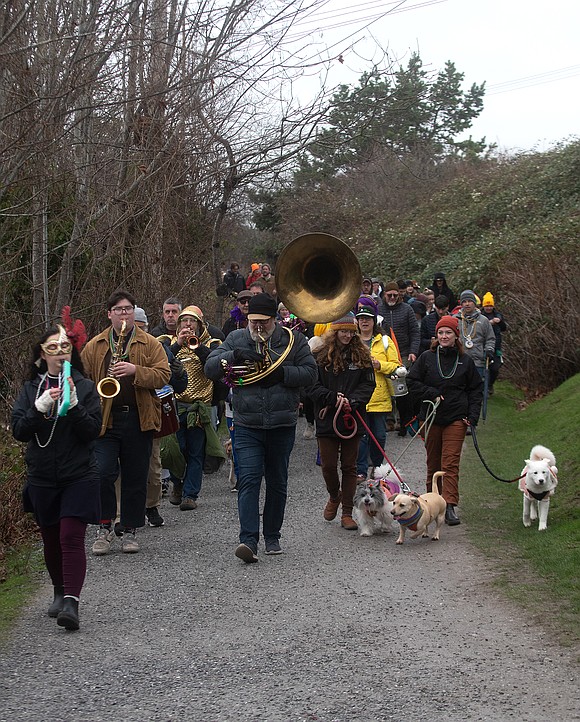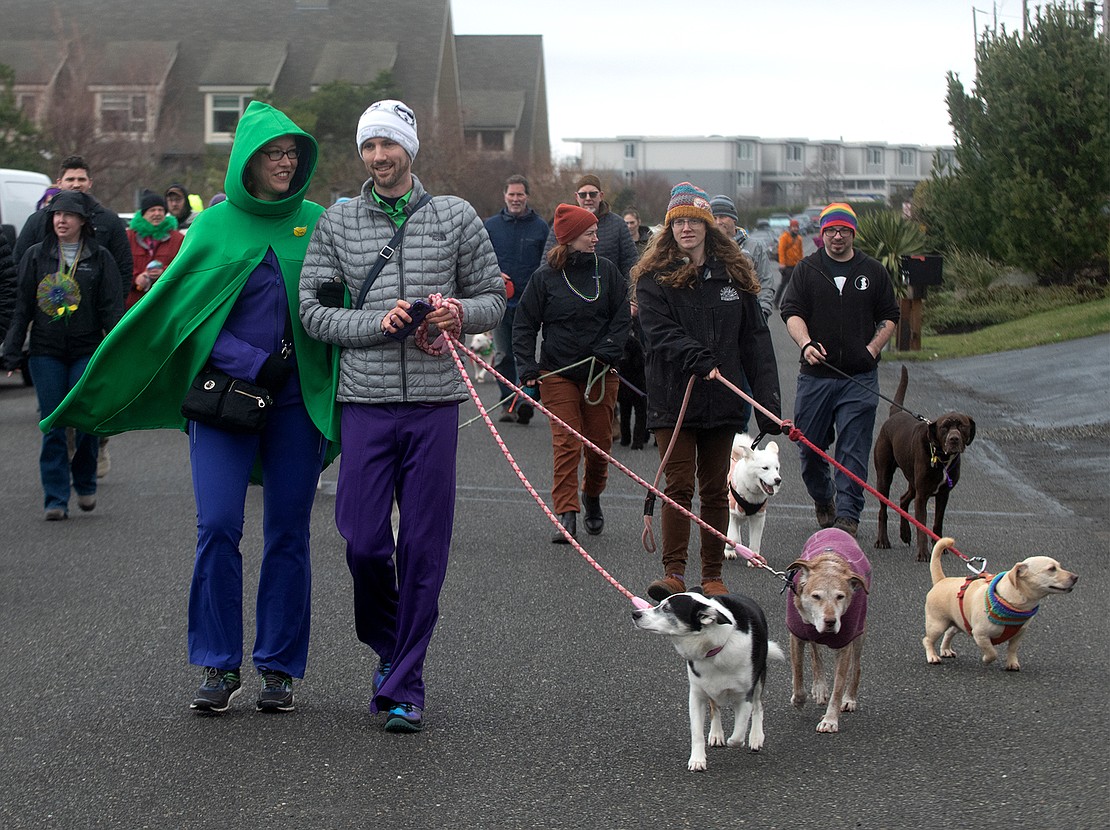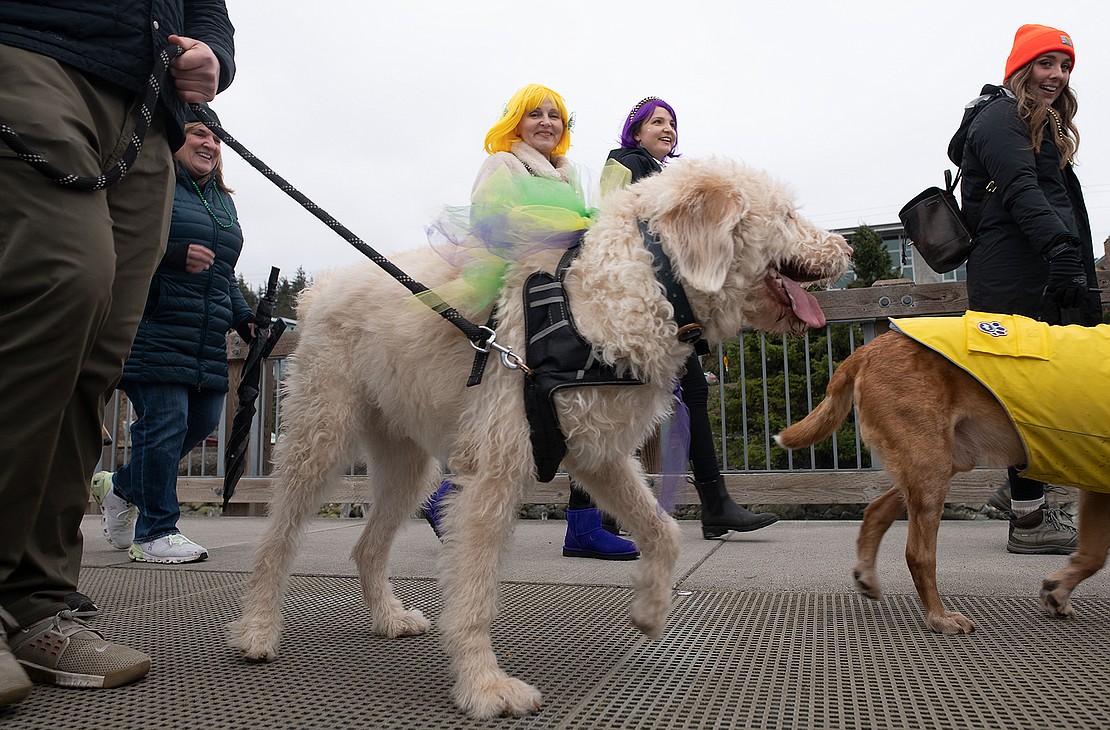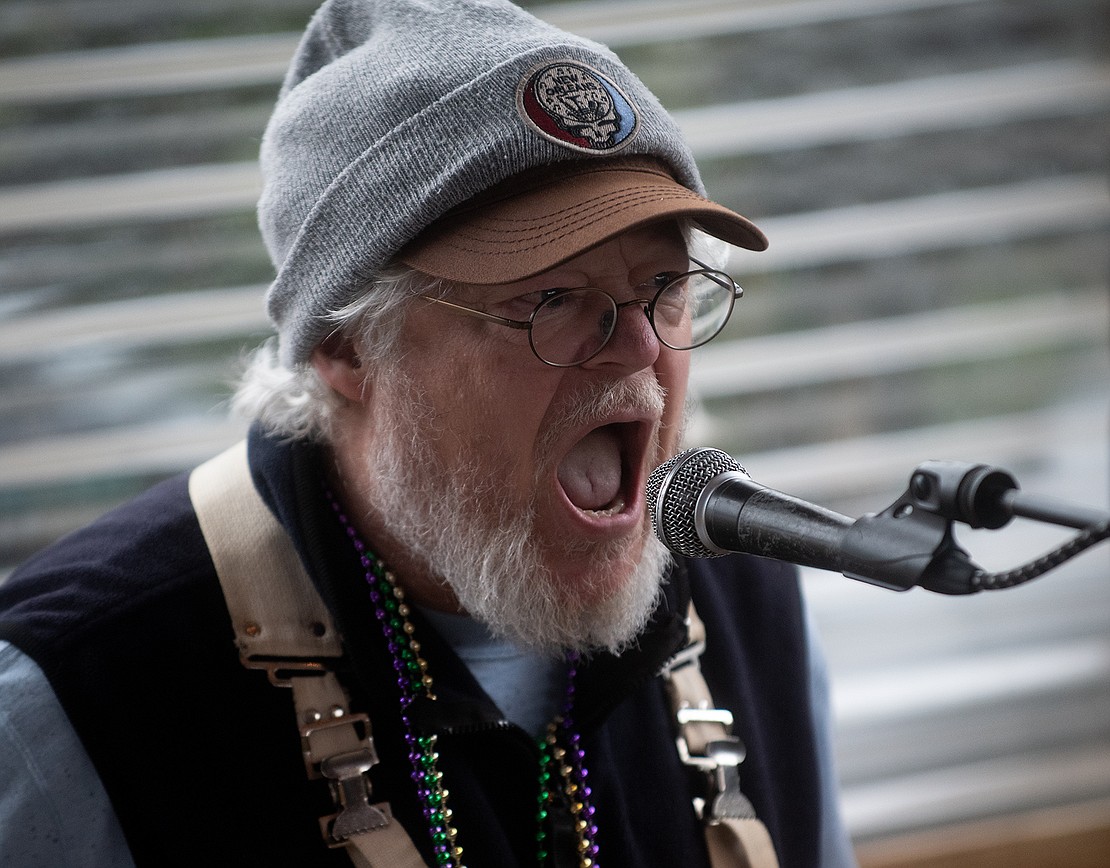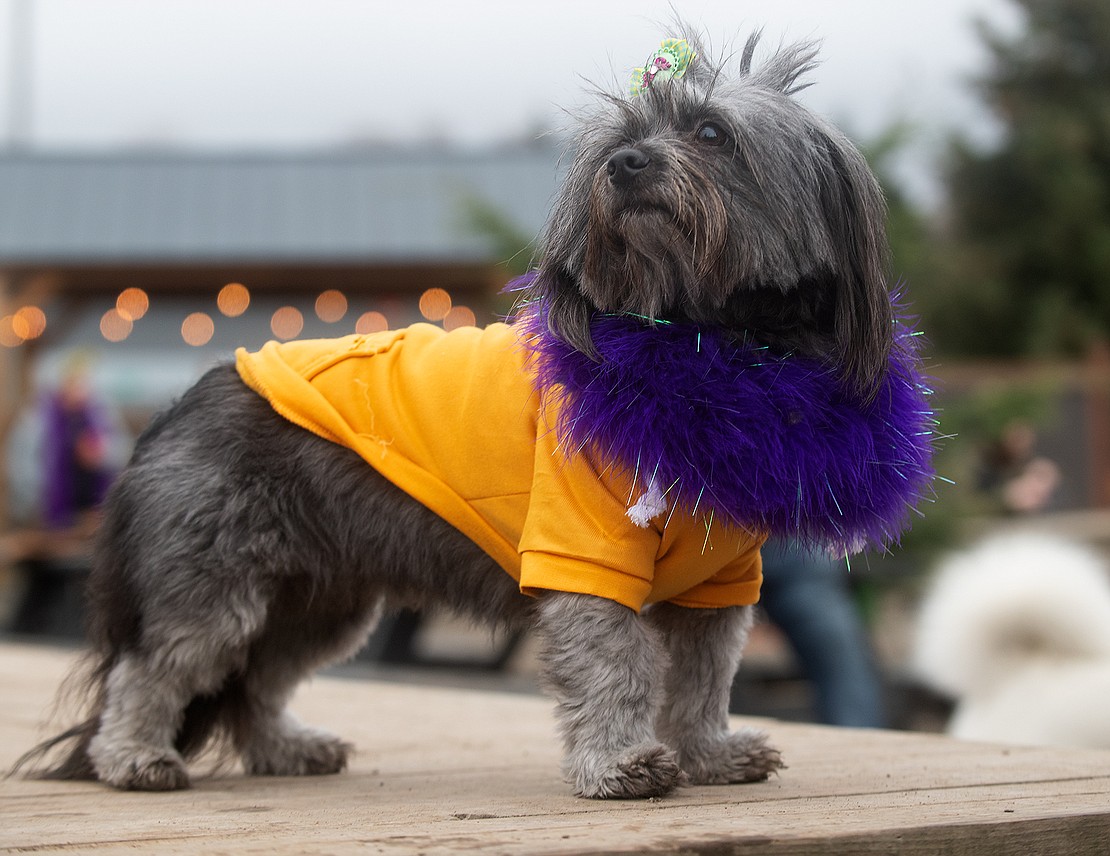 Around 100 people and their pups marched from Boulevard Park to Fairhaven's Paws For a Beer Sunday, Feb. 19 in a Mardi Gras parade. The Mighty Bayou Opossums, a New Orleans tribute band, accompanied the parade, playing a canine rendition of André Rieu's classic "Oh When the Saints." Inspired by the famous dog parade in New Orleans called Krewe of Barkus, Marley Dzis-Corey, organized the parade out of nostalgia for the holiday in her former hometown and in recognition of the dog-walking scene in Bellingham. Dzis-Corey partnered with Paws For a Beer, which sponsored the music and donated $2 per beer sold to Happy Tails Happy Homes, a dog adoption agency.